Whether you're looking to track your fitness goals, access important emails, or simply tell the time at a glance, the perfect smartwatch should be an indispensable extension of your smartphone. Since many Apple loyalists view their iPhone as an indispensable extension of themselves, it only made sense to find the very best smartwatches for iPhone users on the market.

The fledgling smartwatches industry was but a Dick Tracy-inspired possibility just a few short years ago. Now, wrist-based wearables are a hot commodity that provide tech consumers with new and exciting ways to integrate with their phone and daily tasks. Since there's no shortage of brands pushing their smartwatches as the latest and greatest, we're here to cut through the noise and find the best smartwatch for iPhone users.
Because of Apple's notorious closed-circuit approach, the answer is likely inline with what you'd expect. The most integrated smartwatch for iPhone users is the one made by Apple itself, the Apple Watch, but it's not the one you think. We actually recommend the Apple Watch Series 1 over Apple's flagship model, and we'll explain why in this post.
While there's a bevy of great Apple Watch alternatives, total integration with your phone is the ultimate goal with any smartwatch. No matter how strong the competition is, Apple has cornered its own market by offering a completely integrated experience within its circle of products. Let's breakdown what makes the Apple Watch the best smartwatch for iPhone users, as well as find out what other brands iPhone users can turn to if they're looking to branch out from the Apple tree.
Best overall – Apple Watch Series 1
---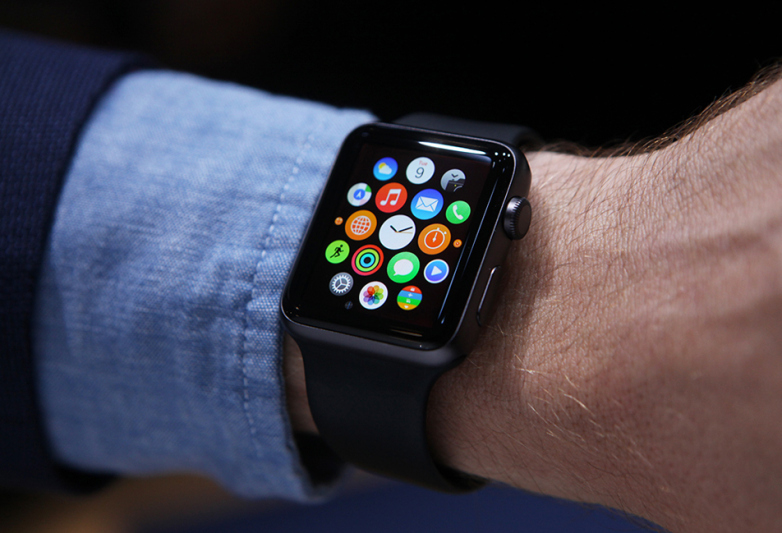 Nobody does Apple better than Apple. That's why the Apple Watch Series 1 stands as the best smartwatch for iPhone users.
Although there was a lot to love in the original Apple Watch, its software and user interface certainly left something to be desired. Now, Apple's in its second iteration of the sought after wearable with two differing versions — Series 1 and Series 2. Although the Series 2 watch offers everything that the Series 1 does, as well as onboard GPS and waterproofing, the $100 price hike pushes it beyond most people's comfortable spending level in the wearable market. Unless you're planning to use your Apple Watch to chart your daily runs or wear it during a dip in the pool, the Apple Watch Series 1 is identical in every other way at a much more affordable price. Let's dive into what exactly makes the Apple Watch Series 1 tick.
Thanks to a total software overhaul, the Apple Watch Series 1 addresses just about all of the complaints of the original Apple Watch's interface. While the original would often pinwheel endlessly during even menial tasks, the Series 1 boasts a fast and responsive Force Touch-enabled interface thanks to a brand new S1P dual-core processor. Since the surface area is so limited on any smartwatch, Apple's famous Force Touch ability is at its most useful in any Apple Watch, and the S1P processor realizes Force Touch's full potential as a useful method of interfacing. With the help of the Digital Crown on the side of the watch for precise scrolling, the Apple Watch Series 1 is a breeze to navigate through and through.
The WatchOS 3 firmware update went a long way in righting the wrongs of the past, improving everything from text management to even battery life. Another small but meaningful perk is Apple's native Taptic Engine, which is a more polite way of relaying notifications than the annoying vibration of some of the competition. The Series 1, like every other Apple Watch, comes with 8 gigabytes of total storage, with 2gb being allotted for music and 75mb for synced photos, and can hold a battery charge for up to 18 hours.
If you're interested in using the Apple Watch for fitness, it's improved over the original, but falls short of the Apple Watch Series 2, which offers onboard GPS and waterproofing up to 50 meters in fresh and salt water. The Apple Watch Series 1 can be used in the shower, and technically dunked under fresh water (although Apple itself recommends against it), but it doesn't offer anything close to the Series 2 in waterproofing. Like I said before, the majority of customers will likely be better off saving the $100 and getting the Series 1, since its identical inside and out in every other way. However, if extreme fitness tracking is the name of your game and you're dead set on an Apple Watch, the Series 2 watch is the way to go.
The main reason that it's the best smartwatch for iPhone is very simple: both products were made by Apple. The Cupertino tech giant has long been a proponent of a "closed-circuit" approach and even as the company has expanded its tolerance for third-party devices, there's still no comparison to the fluidity of an all Apple setup. In every way, the Apple Watch Series 1's connectivity and integration is flawless, allowing the user to seamlessly flow from one to the other. In the end, that's the most important function of a smartwatch — to be a fluid extension of your iPhone.
Breakdown
Balance between luxury and affordability
Excellent Force Touch utilization
WatchOS 3 is a major improvement
Updated dual-core processor
18-hour battery life
8 gigabytes of total storage
Ultimately, the Apple Watch Series 1 serves as a perfect balance between function and affordability. While the Series 2 offers some upgrades features like GPS and waterproofing, the extra $100 simply isn't worth it for the average smartwatch user. If you're looking for an excellent all-around smartwatch that offers unparalleled integration with your iPhone, it really doesn't get any better than the Apple Watch Series 1.
Apple Watch Series 1 38mm Smartwatch (Space Gray Aluminum Case, Black Sport Band)
Price:
Available from Amazon, BGR may receive a commission
Best for fitness buffs – Fitbit Blaze
---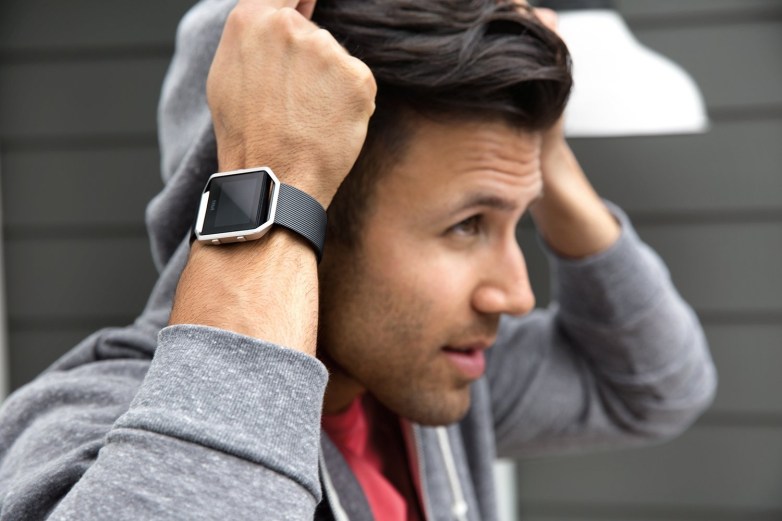 The Fitbit Blaze is Fitbit's first attempt to enter the smartwatch market while keeping most of its signature fitness tracking features. In other words, it's the smartwatch that fitness buffs have been waiting for.
Fitbit has long been at the top of the game when it comes to fitness tracking, with trackers like the Fitbit Charge 2 offering step counting, caloric intake monitoring, an optical heart rate sensor, and sleep tracking. With the Blaze, Fitbit has brought over the features of its best fitness tracker and beefed it up with smartwatch essentials including text and call notifications, calendar reminders, silent alarms, and remote music control.
As a fitness tracker, the Fitbit Blaze is a well designed machine with a wide swath of selling points. The biggest of which is its synchronization with the lauded Fitbit app. This beautifully designed app makes fitness tracking easy and, dare I say, fun. Thanks to brilliant social media integration, Fitbit has cornered the social fitness market, and the Blaze brings that in a smartwatch package. On the tracking side, it does everything you've come to expect from Fitbit, as well as monitoring your "active exercise" during the day, letting you know just how much of your day was spent in a sedentary position.
The angular design of the Fitbit Blaze gives it that distinct "watch" look that sets it apart from the other products in Fitbit's lineup. Although it's not the most aesthetically pleasing smartwatch on the market, the Blaze is a surprisingly lightweight and comfortable can be worn endlessly without becoming a burden. While a little bit of weight isn't a bad thing on a smartwatch, the Fitbit Blaze understands that its corner of the market is physically active people who would prefer to not notice their watch at all.
Although the integration with your iPhone isn't nearly as in-depth the Apple Watch Series 1, the Fitbit Blaze is probably the next best thing. After connecting, this smartwatch gives you all of the essential notifications that the Apple Watch would give you, plus the perk of the Fitbit app. The end result is a great all-around that smartwatch that fitness buffs in particular should pay attention to.
Breakdown
Superior fitness tracking
Four day battery life
Essential smartwatch functions
Informative fitness faces
Fitbit app is always a plus
Although it's technically billed as a smartwatch, the Fitbit Blaze is really just a well made fitness tracker in disguise. Although this Fitbit won't have all of the smartwatch features to keep the average Joe hanging around, fitness buffs will love its dedication to tracking fitness. If you fit into its niche, the Fitbit Blaze is the perfect smartwatch for you.
Fitbit Blaze Smart Fitness Watch, Black, Silver, Large (6.7 - 8.1 Inch)
Price:
$389.99
Available from Amazon, BGR may receive a commission
Most stylish – Huawei Watch
---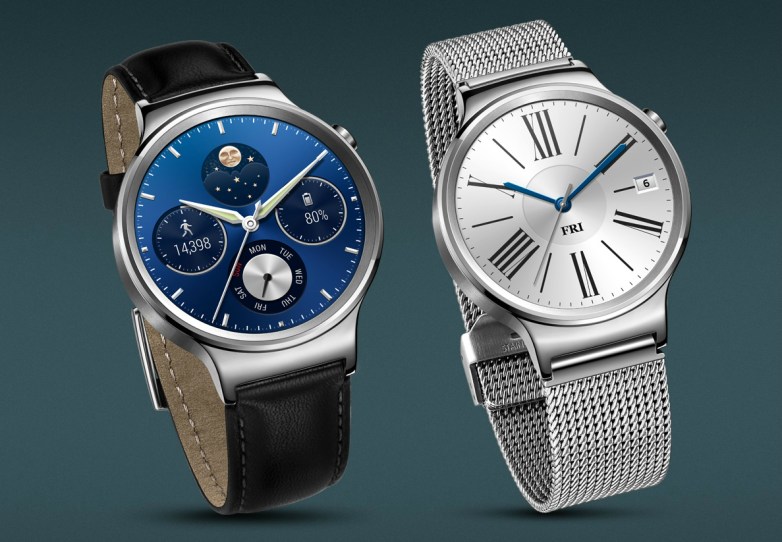 If you're looking to buy a smartwatch but trying to avoid the "is that a smartwatch?" question, the Huawei Watch is the perfect wearable for you.
Although Chinese tech company Huawei isn't the most well-known brand out on the smartwatch market, the Huawei Watch is a stylish and well-built smartwatch that should be near the top of any style-conscious consumer's list. From a design perspective, the Huawei Watch is one of the most inconspicuous smartwatches in the game, boasting a perfectly circular 1.4-inch AMOLED display protected by sapphire crystal that doesn't have the "calculator watch" look of some of the competition. Its stainless steel design and leather strap give it the perfect blend of weight and balance so it feels comfortable, but not shoddy or cheap.
Under the hood, the Huawei is much more than a pretty face. The Huawei Watch runs on a 1.2GHz Snapdragon 400 processor with 512MB of ram and 4GB of storage. It's also got WiFi onboard, preventing it from turning into an ordinary wristwatch when your iPhone is out of reach. The 300 mAh battery last a full two days according to the manufacturer's claims, giving it an edge over our top pick in that respect.
If you're an active person, there's an optical heart rate monitor onboard for tracking your vital fitness information. If you're looking to take it for a dip in the pool, the Huawei is rated for slight waterproofing, meaning ordinary splashes and showers aren't a problem, but anything more than that is not recommended.
If style is not the number one priority however, the Huawei Watch simply doesn't stand up to the Apple Watch Series 1 for iPhone users. The software and onboard features are competent, but don't offer anything close to the integration a total Apple setup offers. There's also some bugginess in the firmware that is reminiscent of the first Apple Watch, except it hasn't been fixed yet. And while the onboard WiFi is certainly a perk, several key apps still require you to open your phone to use them. Overall, there's still a good blend of style and substance to be found in the Huawei Watch, but style is certainly given priority.
Breakdown
Stylish design
WiFi onboard
Circular AMOLED display with sapphire crystal
Two day battery life
Optical heart rate monitor
Splash-proof rated
The Huawei Watch, like every other third-party brand, doesn't come close to matching the integration of the Apple Watch Series 1. Still, it does connect without much hassle and offer the smartwatch essentials, and looks good doing it. For anyone wary of the traditional smartwatch design, the Huawei Watch is a well-built and stylish competitor to the rest.
Huawei Watch Stainless Steel with Black Suture Leather Strap (U.S. Warranty)
Price:
Available from Amazon, BGR may receive a commission