August didn't invent the Smart Lock category, but it might as well have. The company was among the first to take technologies that most people knew nothing about, and simplify them while also wrapping everything up in a device that practically anyone could install in about 15 minutes. The second-generation August Smart Lock offered further enhancements as well as hardware refinement, and by then a number of other companies had released rival devices in an attempt to offer the great experience. Now, August is back with two new Smart Lock models that have been unveiled on Tuesday.
The new flagship model is the "August Smart Lock Pro," a next-generation lock that improves upon the 2nd-generation August lock and adds a groundbreaking new feature called DoorSense. Then, the "August Smart Lock" offers a bold new design as well as several key features including DoorSense at a new, lower price point. Finally, August is unveiling a 2nd-generation August Doorbell Cam Pro that will be released early next month.
Early examples of the smart lock were often complex devices that were difficult to install and unreliable. That's why the August Smart Lock was such a breath of fresh air when it first debuted. Rather than deal with a complex installation that often required a professional, the August Smart Lock simply replaced the inside portion of your deadbolt. It installed in minutes and could be controlled with any smartphone. Best of all, users didn't need to re-key their doors.
Now, the third-generation August Smart Lock Pro ushers in a number of nifty upgrades and new features. The design of the lock itself has been updated on the outside, and the inside has been overhauled for improved performance, durability, responsiveness, and battery life. The lock also now comes bundled with the August Connect Wi-Fi Bridge, so it can be controlled from anywhere in the world right out of the box. The August Connect had previously been sold separately for $79.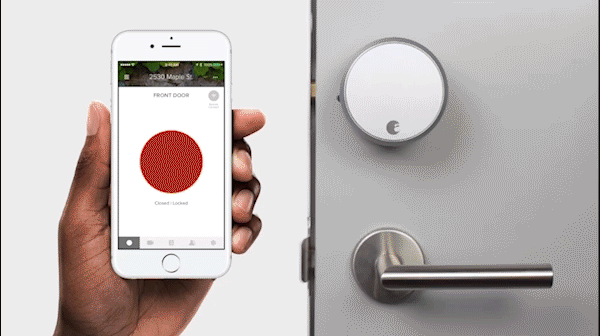 The big news in August's new flagship lock is a very cool new technology called DoorSense. Using a special sensor inside the lock, the August Smart Lock Pro can tell if your door is open or closed. It sounds simple enough, but it's actually quite complex. It's also an industry first and it enables several new features.
Most smart locks can be configured to automatically lock after a certain period of time. This way you can leave your home and the door will lock behind you, and it will also automatically lock when you arrive home. The feature is time-based though, and anyone who has used it has undoubtedly run into problems. Sometimes it locks too soon while the door is still open, or when the door isn't closed all the way the lock gets jammed.
DoorSense addresses both of those scenarios. First, it can be set so that auto-lock happens as soon as you close the door. This way it won't lock if you're unloading groceries with the door open, for example. Also enabled by DoorSense are a new series of "smarter alerts," which address the second scenario above. One of the smarter alerts can be set to notify you after a certain period of time if the door isn't fully closed.
The new August Smart Lock is the second device being announced on Tuesday. It features a bold new design unlike August's earlier locks, and it also sports many of the same smart features including DoorSense. This less expensive model lacks the HomeKit and Z-Wave compatibility found in the Pro model, and it also doesn't ship with an August Connect Wi-Fi Bridge.
On top of the two new locks August rolled out, the company also unveiled a 2nd-generation August Doorbell Cam Pro. This model includes a number of big upgrades compared to the original, including better motion detection and an integrated flood light to illuminate visitors at night. It's not blinding, but it's enough to illuminate the surrounding area and video is much clearer than the black and white night vision supported on other doorbell cams.
The star of the show on August's new doorbell camera is called HindSight. Using a solution similar to Live Photos on Apple's iPhones, HindSight is able to record the area around your front door for a few extra seconds before motion is even detected. This way the camera doesn't miss anything.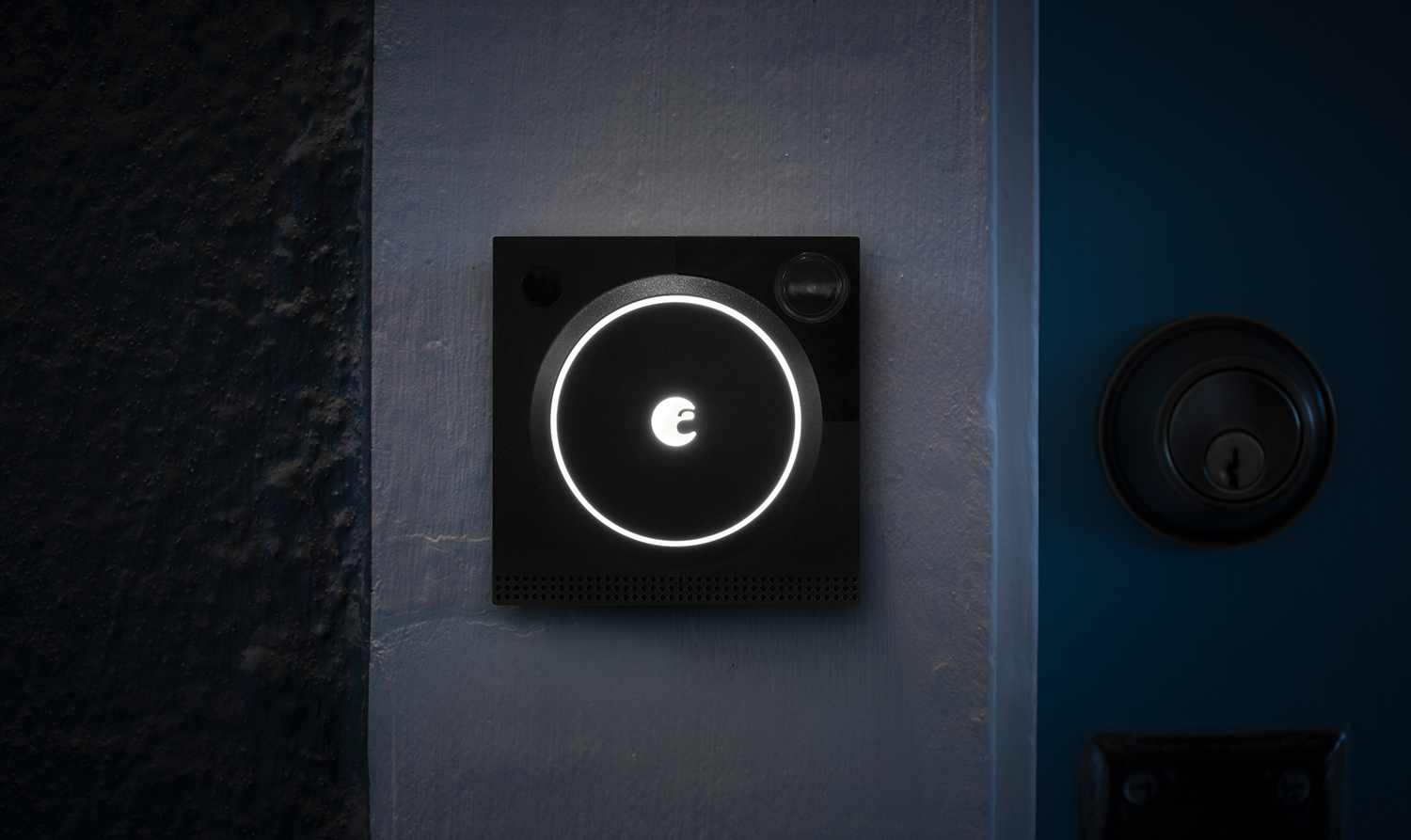 How does it work? It's actually quite simple. As is the case with iPhones with the Live Photos feature is enabled, the new August Doorbell Cam Pro is constantly recording and storing footage locally. If no motion events are detected, the footage is overwritten. If motion is detected, the footage is appended to the front of the video clip before it is uploaded.
The August Smart Lock Pro bundled with an August Connect Wi-Fi Bridge is available beginning today for $279 on Amazon and on August's website. Also launching today is the August Smart Lock, which costs $149 on Amazon or the August site. The next-generation August Doorbell Cam Pro will be released on October 10th for $199.