High-end automakers build some pretty wild concepts on a regular basis. Most of the time they look a bit goofy, and oftentimes you wouldn't actually want to be seen on the street behind the wheel of them. Audi's new all-electric "Aicon" concept car is both eye-catching and absolutely gorgeous, and if mankind inhabits Mars at some point in the not-too-distant future, it looks like the kind of vehicle you'd expect to see at a martian intersection.
The Aicon, which was officially unveiled by Audi at the Frankfurt Motor Show, is the company's vision for the future of fully autonomous, all-electric transportation. It's a sedan, but its doors open opposite to each other, creating a huge opening that reveals the entire interior. The lounge-style seats can actually move back and forth within the cabin, and a narrow rear bench situated behind the two front seats.
A long wrap-around display envelops the dash and sides of the interior, and the windshield doubles as a display so that passengers can enjoy various media during the trip, since they don't actually have to keep their eyes on the road. It's more like a living room than the cabin of a car, but that's kind of the point.
Audi's new concept isn't just about luxury and creature comforts; it's also an incredibly capable vehicle. It's designed to travel a whopping 500 miles on a single charge of its batteries, and it go from fully depleted to an 80% charge in less than half an hour. Electric motors on all four wheels provide all-wheel drive, while a four-wheel steering system provides agility.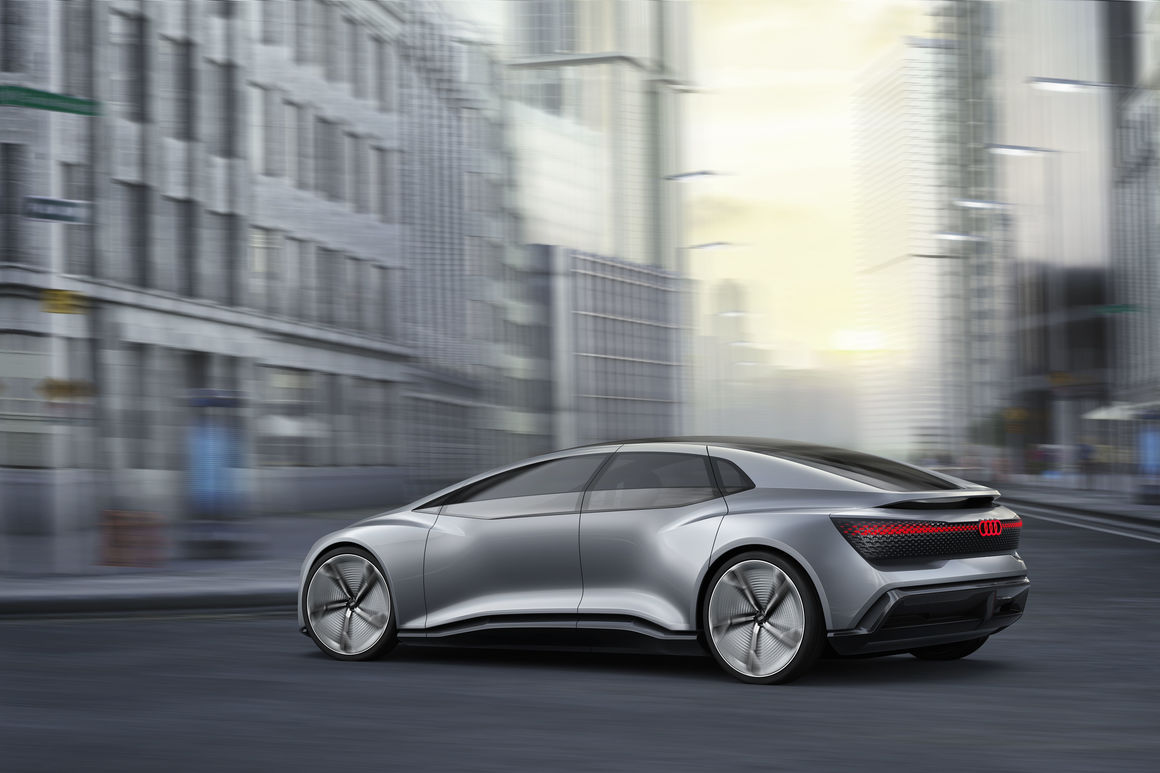 As with all concept vehicles, the Aicon is a long way from actually hitting the roads, and the self-driving technology that would theoretically allow it to be fully autonomous is still not ready for prime time. It'll be a long time before we see a vehicle like this on the lot at a car dealership, but rest assured that that day is indeed on the way.