Over the past few months, Apple has discussed the A17 Pro and the M3 chips, made using a new 3nm technology process. These processors offer a revamped GPU as the company bets on hardware ray-tracing and new features for its Macs, such as mesh shading and Dynamic Caching.
On its Developers' page, Cupertino published a 30-minute-long video detailing every part of the new M3 and A17 Pro chips and how developers can take advantage of this new GPU. This material comes after BGR published its review of the M3 Max MacBook Pro, which continues to impress us year after year.
In the video, Jedd Haberstro, GPU, Graphics, and Displays Software engineer, explains how Dynamic Caching, the next-generation shader core, hardware-accelerated ray tracing, and hardware-accelerated mesh shading of Apple family 9 GPUs can improve the performance of developer's Metal apps and games.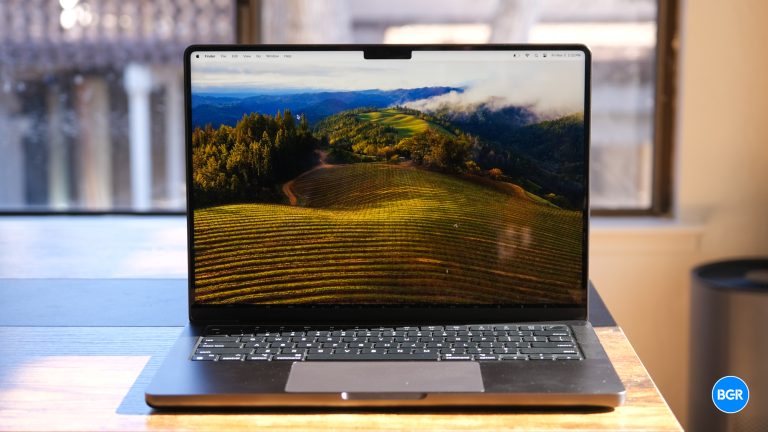 In one of the examples, Haberstro shows an M2 Max and an M3 Max MacBook Pro running Baldur's Gate 3. It's possible to see significant performance improvements thanks to the next-generation shader core's ability to run the game's Metal shaders with higher thread occupancy. Hardware ray-tracing is also an important update to the look of this game.
The engineer shows several examples of how Apple improved GPU, especially with the powerful M3 Max. With up to 128GB of RAM and a 16-core CPU (12 performance cores and 4 efficiency cores), it is up to 80% faster than M1 Max and up to 50% faster than M2 Max. It has a 40-core GPU, up to 50% faster than M1 Max and 20% faster than M2 Max.
If you are curious to discover everything related to Apple's A17 Pro and M3 chips GPU, you can find the developer's video here. To learn more about how the new M3 Max MacBook Pro performs in real life, you can discover BGR's review below.