How better to highlight its latest homegrown chips than with a brand new MacBook Pro lineup? During the 'Scary Fast' event on Monday evening, Apple debuted two updated MacBook Pro models, both of which feature the company's new M3 chips.
While the design is the same, the new 14-inch MacBook Pro is the first Apple device to feature the new M3 chip, which features 25 billion transistors — 5 billion more than the M2. The M3 also features an 8-core CPU, a 10-core GPU, and up to 24GB of unified memory. But the real news is that it might be replacing the 13-inch MacBook Pro. Starting at $1,599, the 14-inch MacBook Pro with M3 is $400 cheaper than the previous entry-level 14-inch model.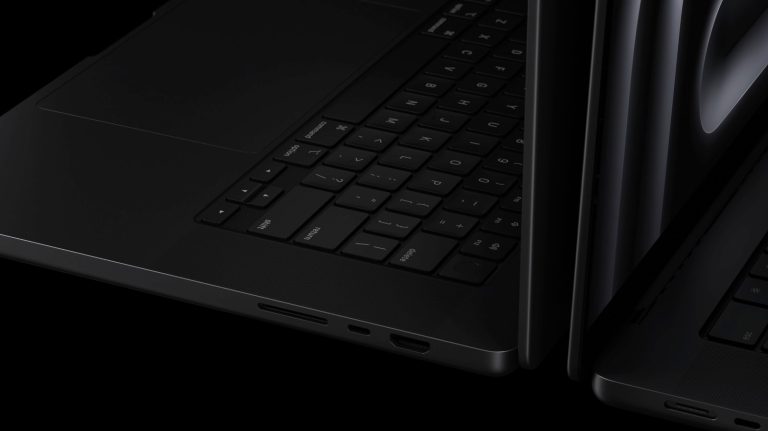 If you want even more power, both the new 14-inch and 16-inch MacBook Pro models are available with the M3 Pro and M3 Max chips as well.
According to Apple, the M3 Pro laptops are up to 40 percent faster than the 16‑inch model with M1 Pro. The M3 Pro features an 18-core GPU, a 12-core CPU, 37 billion transistors, and up to 36GB of unified memory. Meanwhile, the M3 Max laptops feature a 40-core GPU, a 16-core CPU, 92 billion transistors, and up to 128GB of unified memory.
No matter which model you choose, the entire M3 family of chips introduces a new technology that Apple calls Dynamic Caching. This brings new rendering features like hardware-accelerated ray tracing and mesh shading to Mac for the very first time. Ray tracing allows game developers to render more accurate shadows and reflections in their games. The M3 family also has an enhanced Neural Engine that's up to 60 percent faster than the M1's.
Finally, Apple says that the M3 chips are the most energy-efficient of the company's chips to date. As a result, the battery life of the new MacBook Pro models can last up to 22 hours. You might never have to plug in during the work day again.
As noted above, the 14-inch MacBook Pro with M3 starts at $1,599. If you upgrade to the M3 Pro, the 14-inch model starts at $1,999, while the 16-inch model starts at $2,499. As for the M3 Max models, you'll be paying at least $3,199 for a top-of-the-line MacBook Pro.
Preorders are live for the new M3 MacBook Pro models, which launch on November 7.