Over the last few years, Apple has been granted three patents regarding an Apple Watch with a camera. This time, Patently Apple says the company received an Apple Watch patent with a detachable watch segment that has a camera at the bottom of the device from the US Patent and Trademark Office.
In addition, a band/strap system would go along with this new watch form factor to make it easy to detach this camera segment.
The publication says Apple started projecting an Apple Watch with a camera in 2018. Since then, it was granted a patent in 2019 for a rotatable camera and, in 2022, a built-in camera into the watch. That said, it's important to note that while the company has been granted these patents, it doesn't mean this product will ever see the light of the day – just like the Apple Watch Series X.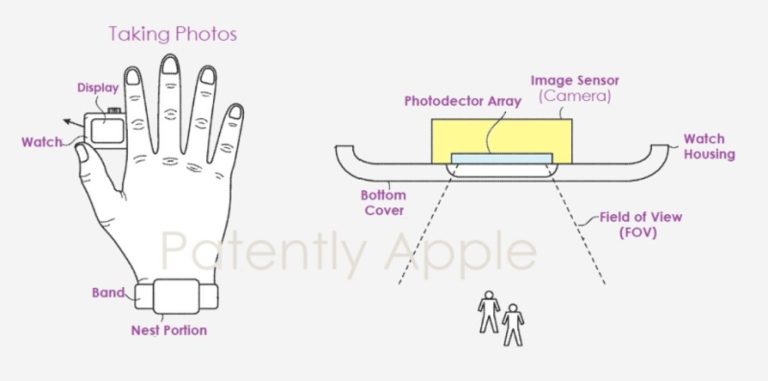 In this Apple Watch with a camera patent, this attachment mechanism could permit "quick or ergonomic release of the watch housing or main case body from a user's wrist." Another possibility could allow this component to be released quicker "without a need to operate a clasp, buckle, or closure mechanism."
Although a camera on the Apple Watch could raise privacy concerns, there are already solutions that turn your smartwatch into a Power Ranger-like device. As Apple has just released a new tier of the Apple Watch, the Apple Watch Ultra, it's unclear if a camera on the smartwatch could ever come to life as an accessory or new product placement.
Regarding the next Apple Watch, Bloomberg's Mark Gurman says Apple is working on a new SoC, faster than the current generation – which offers the same speed as the Apple Watch Series 6 model. Besides that, Apple has been working on a few new sensors, such as glucose and blood pressure. These two seem to be a few years away until they'll be officially introduced.