Apple is about to upgrade the iMac and high-end MacBook Pro laptops with brand-new M3 chips. But don't expect other products from Apple's Scary Fast event on Monday. If anything, don't expect new AirPods models to hit stores until next year. That is, if you plan on buying new AirPods this holiday season, you can take advantage of the best AirPods deals without worrying that an upgrade might be imminent.
That's all according to Bloomberg's Mark Gurman, who just reiterated his previous AirPods release prediction. The AirPods 4 models are said to be coming next year, while the AirPods Pro 3 reportedly won't hit stores until 2025.
The schedule makes sense for Apple, given that the AirPods aren't products that need to be refreshed annualy. But I am looking forward to the AirPods Pro 3 for the health features that might be coming to Apple's earphones.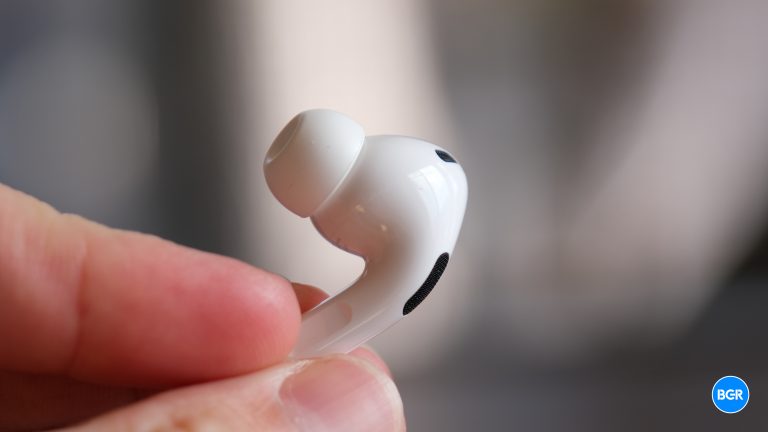 I told you recently that Apple either can't give me the AirPods 4 upgrade I want, or it won't. Apple's AirPods design has a huge flaw. It doesn't let you replace the battery without destroying the earphones. After two to three years of use, battery life will decrease drastically.
The only fix is to buy a new pair of AirPods at a discount from Apple or pay to replace each earbud. Either way, you're buying brand-new AirPods, which will suffer the same fate as their predecessors in a few years.
Environmental considerations aside, there is one AirPods feature that Apple might be able to offer buyers soon. Rumors say that Apple is building more health-related features into the AirPods. The Pro version is the likeliest model to get them, including one that concerns hearing health. And it's one reason I'd get the AirPods Pro 3 over regular models.
Gurman said in a report this summer that Apple is working on a new hearing test feature that will be available on future AirPods. As I explained then, that's a feature I'd take advantage of.
That said, Apple might need time to bring such features to the AirPods Pro. After all, I have to assume that noise cancellation can only improve so much with every generation. Apple and its rivals will have to find other features to convince us to upgrade to the more expensive earphones rather than getting cheaper versions. You know, other than the inevitable battery health degradation.
Gurman didn't address specific AirPods Pro 3 health features in his Power On newsletter over the weekend. But he said Apple is working on major changes for the AirPods, teasing major changes.
Here's what to expect from Apple's AirPods 4 and AirPods Pro 3 in terms of launch windows and main features, per Gurman:
Late 2024: Entry-level fourth-generation AirPods with a new design, updated case, improved audio, better fit, and USB-C charging.

Late 2024: A more upscale version of those fourth-generation AirPods that will add active noise cancellation. It also will have a case with speakers to support Find My alerts, helping users locate the device if they lose it.

Late 2024: New AirPods Max with a USB-C port and fresh colors. There won't be other major changes, but it shows Apple is still committed to this product, which hasn't been updated since 2020.

2025: Revamped AirPods Pro with a new design and updated chip.
That updated chip might be a key component for getting health features on AirPods Pro 3. But that's just speculation. At the very least, we should be looking at better sound features and improved efficiency, which could boost battery life.