As we get closer to May, we're bound to see more rumors starring Apple's unreleased 15-inch MacBook Air. The larger Air model has been in the news for months, with reports claiming Apple is readying a May release for the notebook. The newest rumblings say that Apple has increased 15-inch panel production for the MacBook Air, indicating a launch is near. But a late April or May release might mean the 15-inch MacBook Air might not deliver the next-gen M3 chip that Apple is also working on.
I told you recently that I thought the larger MacBook Air must feature the next-gen M-series chip. My reasoning was that pairing the more efficient base 3nm M3 processor with a larger battery pack the 15-inch model will support would result in a portable laptop with no rivals in terms of battery life. But I failed to convey that even an M2-powered 15-inch MacBook Air would be incredible. We're looking at a notebook that could become Apple's next best-selling Air.
Well-connected display analyst Ross Young said on Twitter that Apple started display production for the 15-inch MacBook Air in February. It then ramped up production in March. Furthermore, Apple plans another production surge this month, looking at a late April or early May release window for the 15-inch MacBook Air.
The Display Supply Chain Consultants (DSCC) analyst has often been accurate about Apple's plans. Young has indicated before that Apple might launch the larger Air this Spring.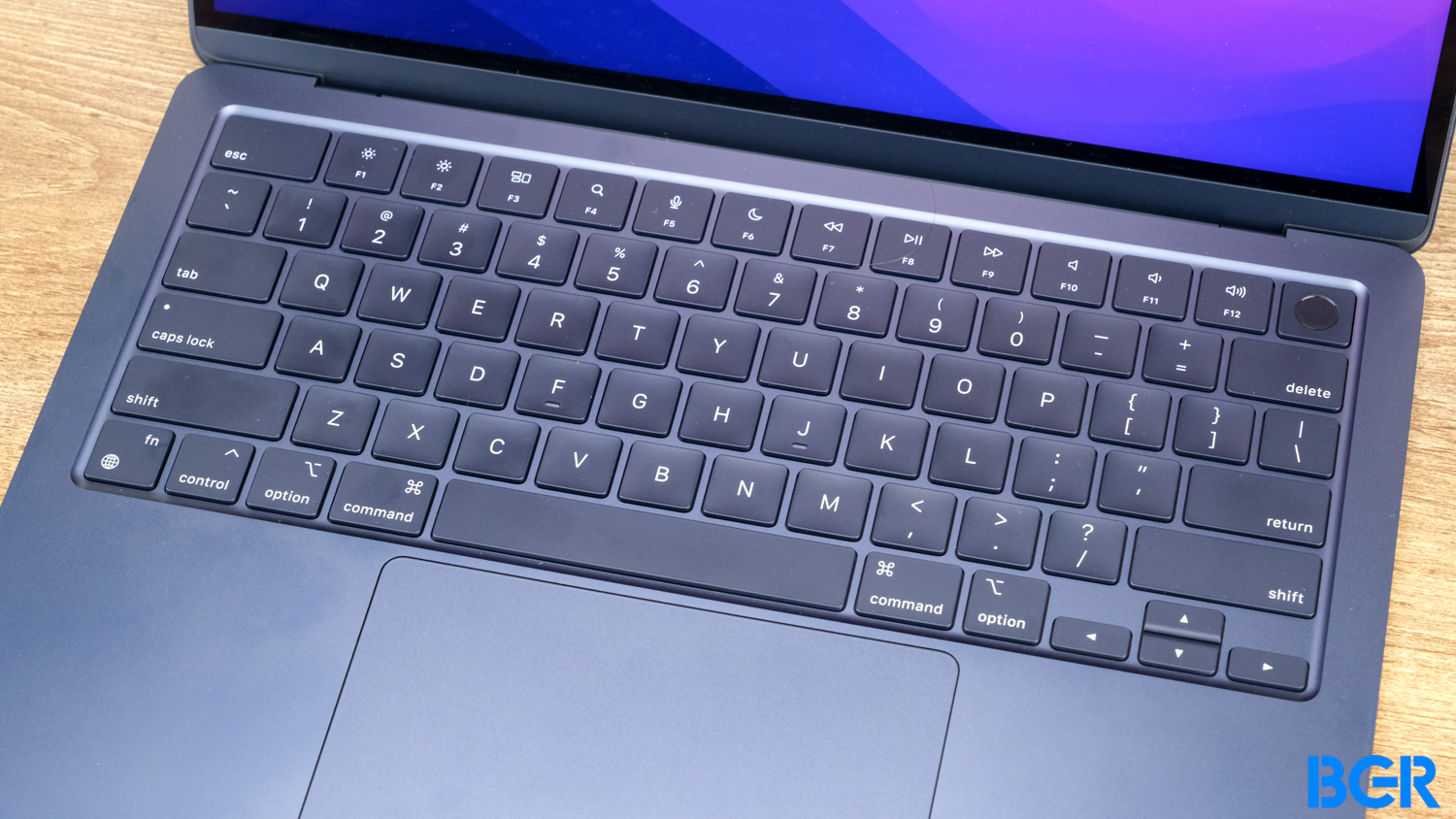 The problem with a Spring 2023 launch is that the M3 processor won't be ready. As Apple Insider explains, the M3 chip should reach mass production later in 2023. Therefore, the 3nm System-on-Chip (SoC), with its speed and efficiency gains, will not be available to the 15-inch MacBook Air that hits stores in a few weeks.
Considering that Apple also suffered from a slowdown in laptop sales in the most recent quarter, the company might want a new offering in stores as soon as possible to prop up sales. An M2 15-inch MacBook Air might be what Apple needs right now.
Rumors say Apple might refresh the 13.6-inch MacBook Air with an M3 chip later this year. If you're hunting for Apple's latest SoC, you might want to wait for the Air.
But even in 2023, the M1 MacBook Air is an incredible machine. This laptop uses the first Apple M-series SoC and the MacBook Air design that preceded the 13.6-inch makeover. It's an incredible machine that delivers amazing performance and battery life for regular computer tasks that do not require Pro resources. You'd be hard-pressed to find a Windows PC that aged so gracefully.
What I'm getting at is that the M-series chips have no real rival in the field. The 2020 M1 powers machines that sell for well under or around $1,000. I'm not just talking about the first M-series Air. There's also the iPad Pro and iPad Air. Apple doesn't stock them, but there's also the M1 MacBook Pro and M1 Mac mini to consider. And you can still buy M1 iMacs starting at $1,299.
The M2 Apple introduced with last year's MacBook Air redesign is an even better chip. And it'll be interesting to see what the M3 has to offer.
But if you've been waiting for Apple to make a 15-inch MacBook Air, you shouldn't care whether it rocks the M2 SoC or the M3. Regardless of the chip generation, the laptop should be incredible.