Apple announced the 15-inch MacBook Air at WWDC 2023 in mid-June, and the laptop is available starting at just $1,299 for the 8GB RAM / 256GB storage option. That's an incredible price for a computer that's easily the best choice for buyers looking for a dependable laptop with a large display, formidable performance, and amazing battery life.
More than a month later, reports from Asia claim the 15-inch Air model isn't selling as well as expected. If true, that might be disappointing for Apple. But it's great news to any MacBook Air fan looking to upgrade to the 15-inch model. That's because some retailers might start offering better deals on Apple's newest Air soon.
A report from Digitimes (via 9to5Mac) cites sources from the supply chain that say the 15-inch MacBook Air "didn't meet customer demand expectations." The report adds there are calls to put shipments on hold:
Reports stated that the supply chain's July shipment volume is 50% less than the original estimate. Industry sources revealed that demand for the 15-inch MacBook Air has already declined. Some customers are even requesting a shipment volume reduction to avoid building up a front-end inventory.
I never expected the 15-inch MacBook Air to become more popular than the 13-inch model, although I do favor the larger screen. But if the report is accurate, then the paragraph above is a key detail you should keep in mind.
Apple will not offer discounts on the 15-inch MacBook Air on its website or in stores. And I'm not counting back-to-school deals or trade-ins as discounts. But you can score genuine savings on any MacBook model via Apple's partners. Think Amazon, B&H, and other retailers that stock Macs.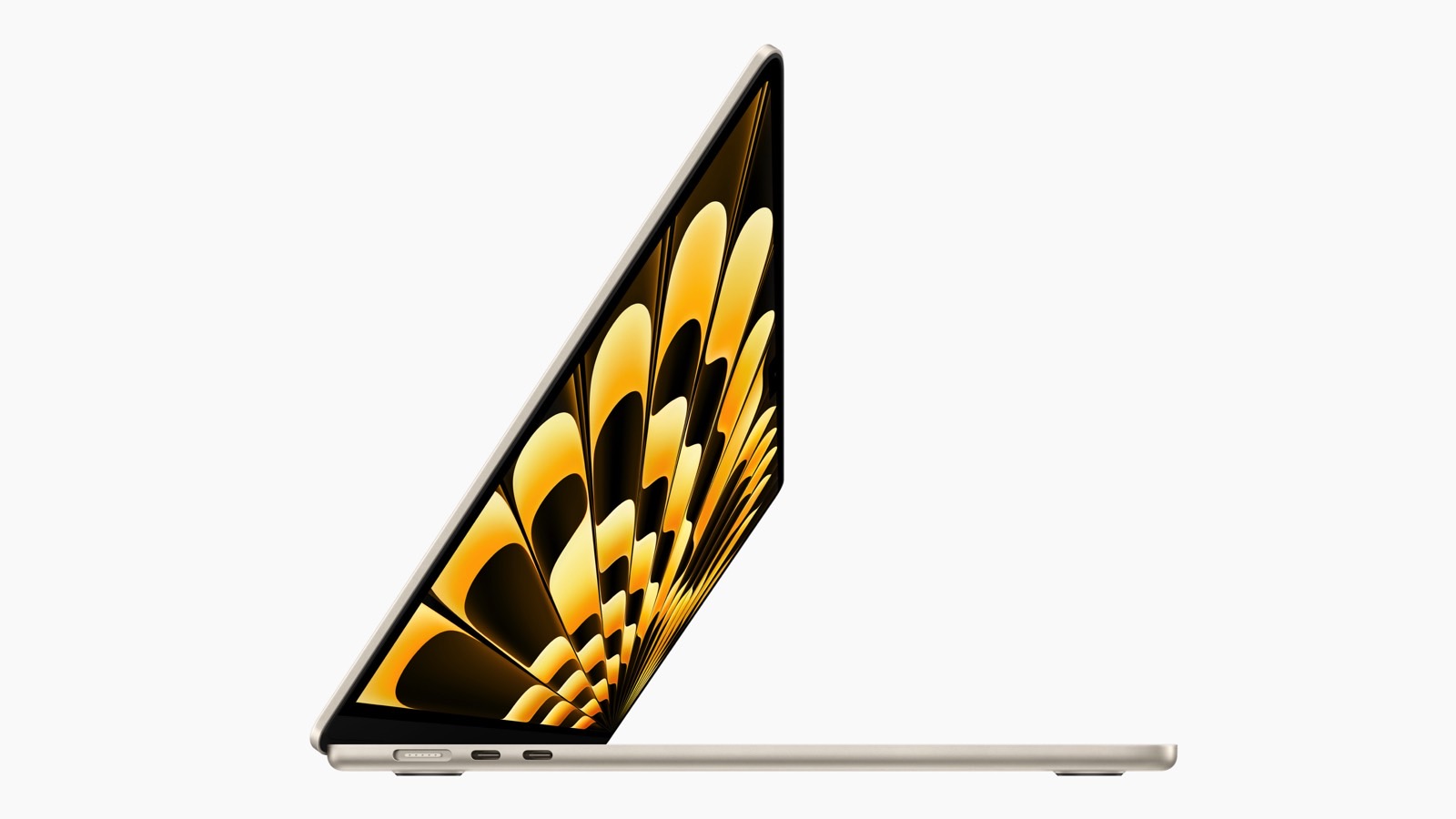 Amazon is already offering the base 15-inch MacBook Air model for a $50 discount. The 8GB/256GB version costs $1,249 right now. Go for the 512GB storage option, and you still get the same $50 off deal. You'll pay $1,449 instead of the $1,499 that Apple is charging.
If you're waiting for 15-inch MacBook Air deals, you'll be eying the CTO (Configure To Order) variants that retailers offer. That's laptops with RAM up to 24GB and storage up to 2TB. You can order those from Apple, of course. But you'll still have to pay the full price for them.
The best 15-inch MacBook Air that you can buy right now is the 24GB/2TB option which costs $2,499. However, neither Amazon nor B&H offers discounts on it. Both retailers also stock other 15-inch Air versions, and you'll easily find the combo you need regarding RAM and storage.
While 8GB of RAM is great for most people and most online activities, going to 16GB will futureproof your 15-inch MacBook Air and ensure it'll run smoothly for years to come. As for storage, I would get at least 512GB because of the speed bump. The base model has slightly slower SSDs, and that's a hardware limitation. You're unlikely to notice the drop in speed, however.
The fact that US retailers have not started lowering the prices for CTO 15-inch MacBook Air models indicates the demand is still there. But things might change in the future.
A quick check in Europe shows even better discounts from local Amazon stores. The 15-inch MacBook Air price dropped anywhere between 12% and 14% for the 256GB and 512GB models. But you won't find CTO models in Amazon Germany's offer.
If you're holding out for the M3 MacBook Air, that's an entirely different conversation. Apple is likely to upgrade the 13-inch first, with the 15-inch model to get the M3 chip sometime next year.