NASA's Curiosity rover has been exploring the surface of Mars for over 10 years now, capturing data about the Red Planet and even taking photos when it gets a chance. The rover is still going strong, though, and received a major software update in April before finally taking one last picturesque look at "Marker Band Valley" before leaving it behind. The result is a beautiful Mars postcard that captures the lighting of both morning and afternoon.
The image, which you can see at the top of the article, was originally captured in black and white. However, the team at NASA's Jet Propulsion Laboratory added color to it to give it an iconic and artistic look. The result is an absolutely stunning view of the landscape that Curiosity has spent the past several weeks and even months exploring. It looks exactly like something you'd find on a postcard from Mars.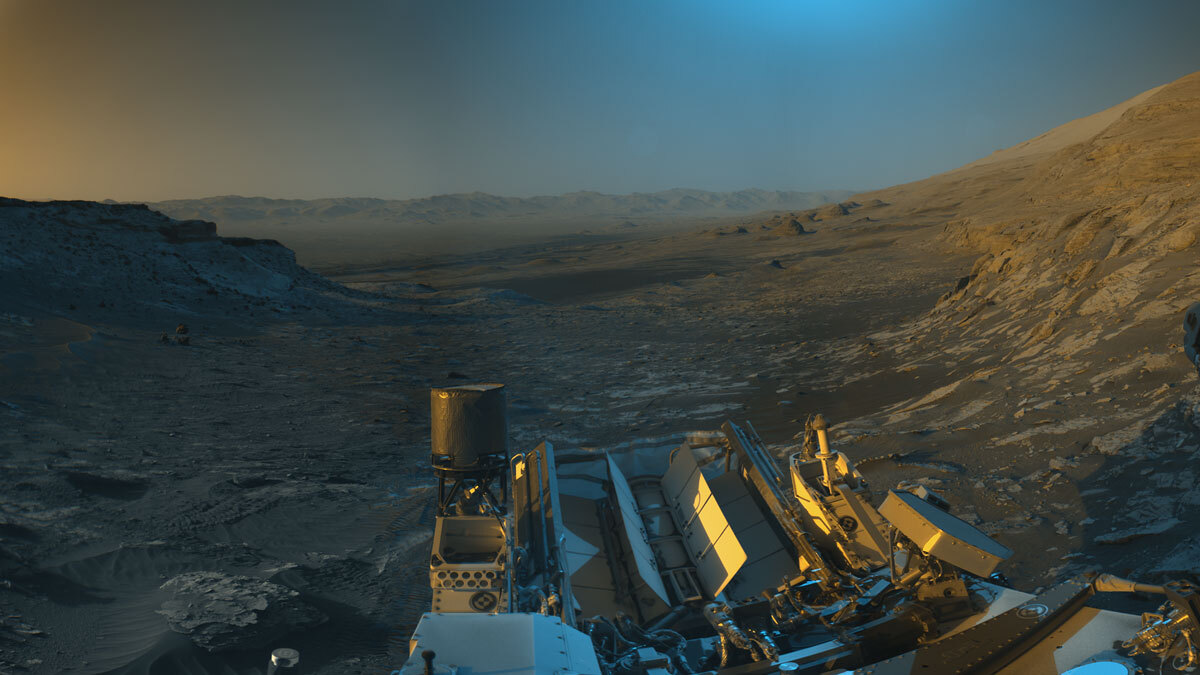 NASA's Curiosity has captured similar postcards like this before, too, with it capturing one of Mount Sharp back in 2021. It is also no stranger to Martian selfies. While it was just as picturesque (and can be seen below), that image offered a much different view of the landscape that can be found on the Martian surface. Still, these kinds of images help bring the planet to life in ways humanity couldn't have even imagined when it first began exploring the stars.
The goal with this image was to really capture how the look of the landscape changes during different times of the day, NASA explained in a post detailing the postcard of Mars. The image is striking on its own, but that beauty is only added to thanks to the deeper and sharper shadows caused by lower dust levels in the air, something experienced during Martian winters.
The image was captured by one of Curiosity's rear-facing cameras and captures the rover's three antennae and even its nuclear power source, which should keep it running for years to come. Hopefully future postcards from Mars will give us even more beautiful glimpses into the Red Planet.