Last week, people all throughout the central and southern United States were granted a beautiful sight as a rare annular eclipse created a "ring of fire" in the sky. While the eclipse only lasted a few minutes, it was long enough for photographers to capture beautiful photos of the event. However, NASA captured an even more unique photo, showcasing the annular eclipse's shadow over our planet.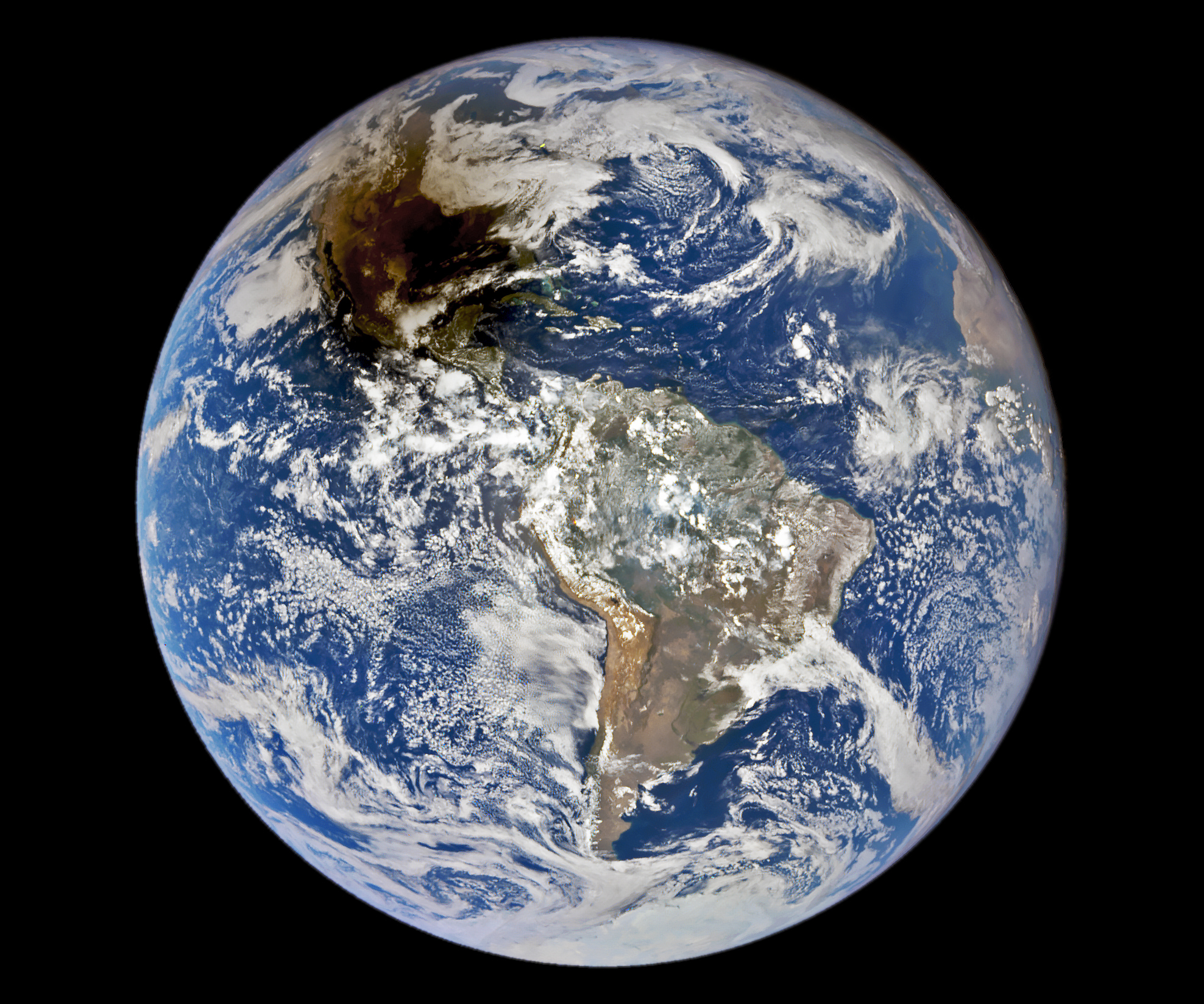 NASA shared the image via its Earth Observatory website, showcasing how the Moon aligned with the Sun and Earth. While it doesn't show off the beauty of the Sun being blocked out by the Moon, it does show how far the lunar shadow created by the eclipse spread across our planet.
It's a beautiful photo that was made possible thanks to NASA's EPIC (Earth Polychromatic Imaging Camera), which is situated aboard the DSCVR (Deep Space Climate Observatory), a joint NASA, NOAA, and U.S. Air Force Satellite in orbit at Lagrange Point 1.
The satellite is roughly 1.5 million kilometers from Earth, and in the image, we see the shadow created by the annular eclipse bathing much of the United States in darkness. It's a striking image that was taken at 16:58 Universal Time, roughly 11:58 a.m. Central time. The eclipse was mostly visible across the United States, Mexico, and Central and South America. But the path of annularity offered the best view.
That path saw a huge uptick in travelers over the course of the event, and another eclipse like this isn't expected until June of 2039. Being able to see the shadow of the annular eclipse is spectacular and gives us another view of a magnificent and rare event that we just don't see that often here on Earth. Perhaps next year's total solar eclipse will give us another space-based view like this.