The budget and midrange smartphone world has seriously heated up over the past few years, and while the likes of Apple, Samsung, and Google are arguably leading the pack, that's not without serious competition from Chinese brands like Realme. The latest phones from the company are the Realme 10 Pro and Realme 10 Pro+, which aim to overturn the mixed reactions from the Realme 9-series last year.
At first glance, the 10-series may well do that. The Realme 10 Pro+ offers a new design, improved internals, and more. But does it do enough to take on the likes of Samsung? I've been using the Realme 10 Pro+ for a while now to find out.
BGR may receive a commission
Pros
Solid design
Good battery
Inexpensive
Cons
Too much bloatware
Camera is only fine
Realme 10 Pro+ design
The first thing to notice about the Realme 10 Pro+ is its design, and while it's not necessarily the most unique-looking phone out there, it still looks quite nice.
The phone has rounded edges on the left and right, which I personally don't mind — but it's fallen out of style a little over the past couple of years. Some may not love the way it looks, but again, I don't mind it at all. The power button and volume rocker are located on the right side, while there is also a USB-C port at the bottom for data transfer and charging.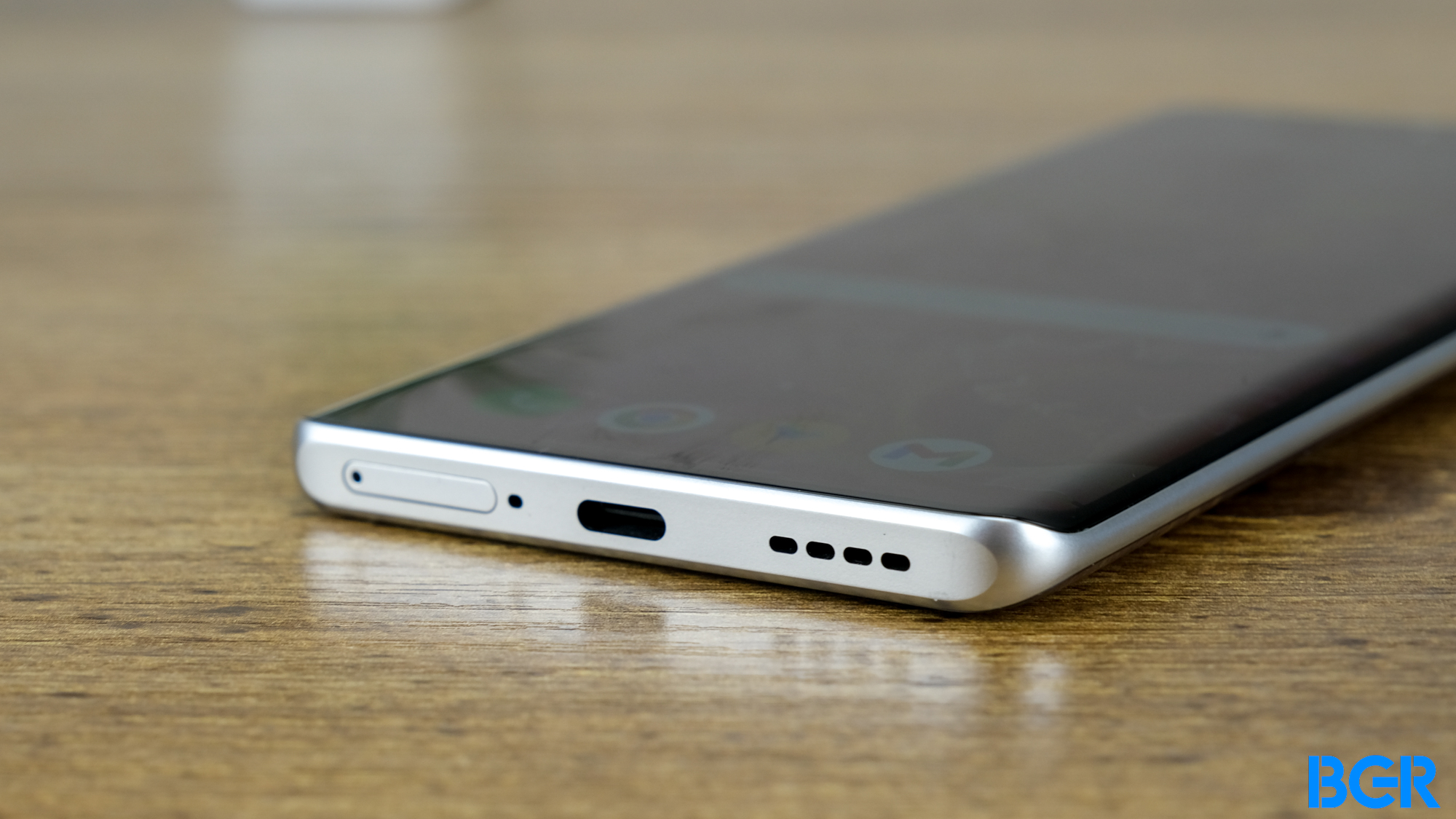 The back offers an iridescent finish that looks great in the light, but it is also a magnet for fingerprints — so you may want to keep a cloth or case handy. Also on the back are the cameras. It looks like there are two cameras on the back, but upon closer inspection, there are actually three — with two located in the bottom module. I'll get more into camera quality later.
Overall, the Realme 10 Pro+ is lightweight and feels pretty premium in the hand. The design isn't necessarily groundbreaking, but it looks good enough while also providing a comfortable user experience.
Realme 10 Pro+ display
The display on the Realme 10 Pro+, despite the price of the phone, is great. The phone has a 6.7-inch 1080p AMOLED display with a 120Hz refresh rate, which feels smooth and responsive. While I would have liked to see the resolution go higher, if I had to choose between the two then the higher refresh rate is more important in my opinion. The display also gets bright enough for most use cases, even in direct sunlight.
Under the display can be found the fingerprint sensor, which works accurately most of the time. However, it does feel a bit slow compared to some more expensive phones.
Realme 10 Pro+ performance
Under the hood, the Realme 10 Pro+ comes with a MediaTek Dimensity 1080 processor with either 6GB, 8GB, or 12GB of RAM. You also get 128GB or 256GB of storage depending on your model. These specs are decidedly midrange, and the phone performed as such both in day-to-day tasks and under heavier workloads.
Heavy multitaskers and power users might want to opt for something else more powerful — everyone else should be fine with this phone.
My experience with the phone was confirmed by the benchmark results we achieved. Here are the scores we got:
GeekBench 5: 834 single-core, 2,357 multi-core
3DMark Wild Life: 2,283
These scores aren't great, but they're not horrible. They're about what we would expect from a phone in this price range, though there are similarly-priced phones that perform better.
Realme 10 Pro+ battery and charging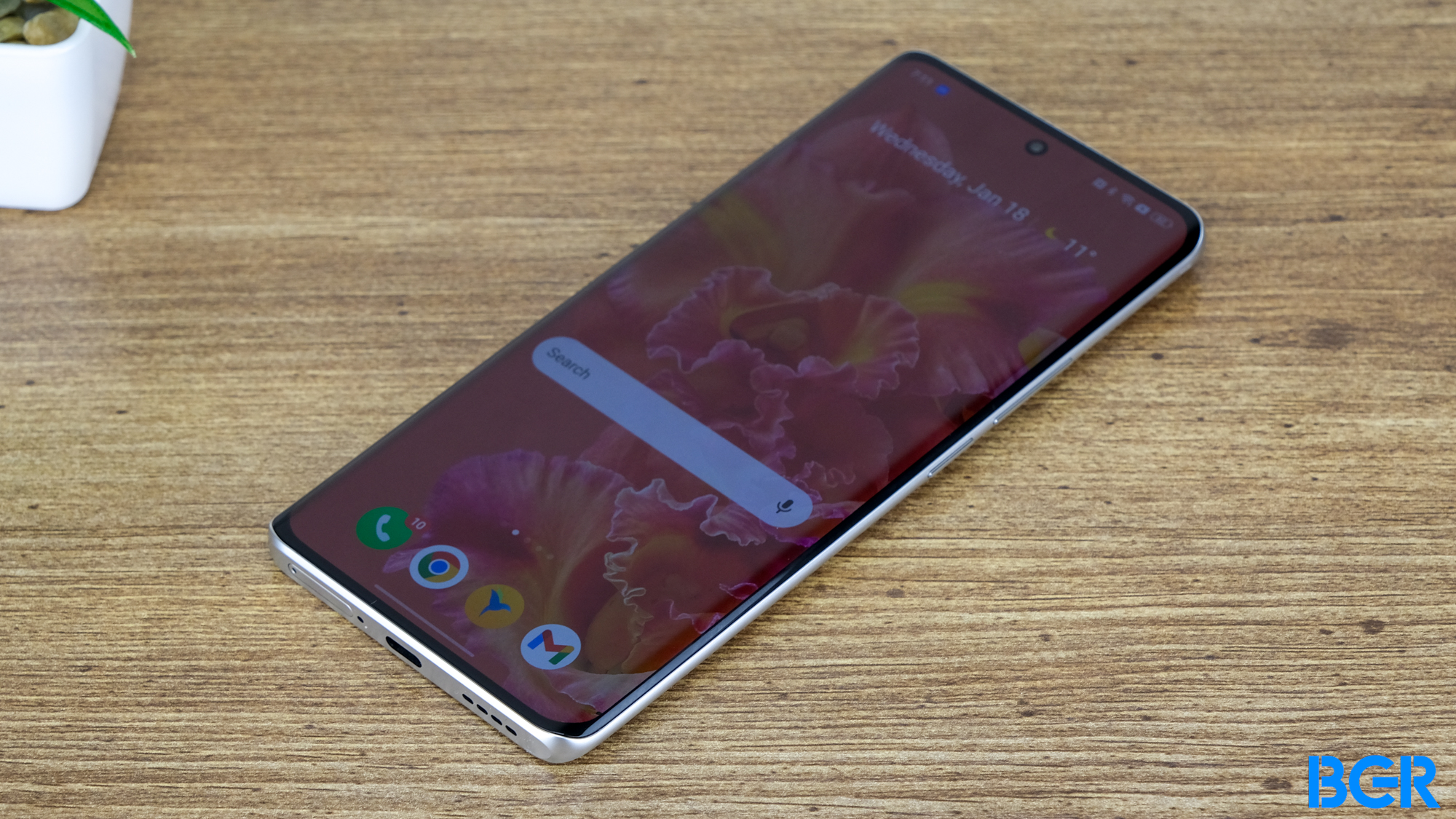 The Realme 10 Pro+ offers a 5,000mAh battery, which is decently sized. I found that the device was easily able to last a full day of medium to heavy use, and into the next day, and it would have lasted even longer had I not been using the device so heavily. The 67W wired charging was quite fast — it'll get the phone from 0% to 50% in 17 minutes. While this is good, you can find phones that charge faster.
The big miss here is the fact that there is no wireless charging support. Even phones in this price range should offer wireless charging at this point, so it's disappointing to see that it isn't offered here.
Realme 10 Pro+ camera
The Realme 10 Pro+ offers a triple camera array, which includes one 108-megapixel camera, one 8-megapixel ultrawide camera, and one 2-megapixel macro camera. Unfortunately, there is no OIS here. While I understand why companies still include the 2MP macro cameras at this point, it's not very practical and only serves to increase the total number of cameras that can be advertised. I wish it were omitted, or a better one included.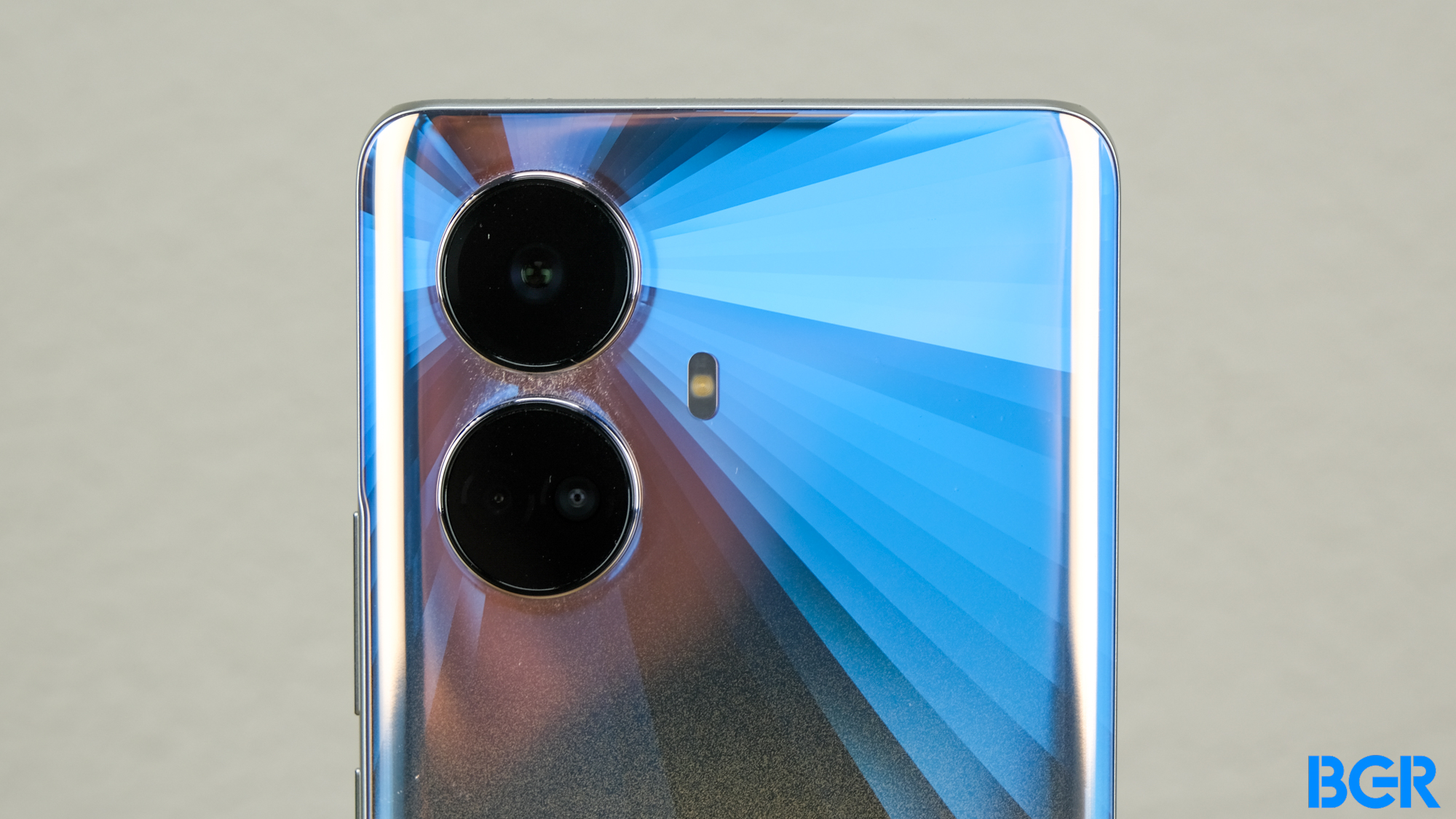 The main camera generally produced detailed photos with decent color reproduction. I found that the images weren't particularly vibrant, but not terrible either. There was also some inconsistency between photos, even in similar conditions. Low light performance was better than expected and managed to capture some detail even with little light available, however again, it wasn't super consistent.
The ultrawide camera was a bit disappointing, however, as colors were flat and highlights were a little blown out. Images weren't very crisp either. The macro camera should simply be avoided, as it's not good enough to capture any detail or texture. Video recording in 4K was decent on the Realme 10 Pro+ however — colors were solid and there was good dynamic range available.
All in all, the camera on the Realme 10 Pro+ isn't bad, but it's far from the best. It can be a bit hit-and-miss, but at its core, you shouldn't expect any major issues with it. If you're looking for something more reliable then you might want to look elsewhere.
Realme 10 Pro+ software
The Realme 10 Pro+ comes with Realme UI 4.0, which is based on Android 13. I found the software to be mostly easy to navigate, but I still prefer the simpler layout of Pixel devices or other stock Android phones.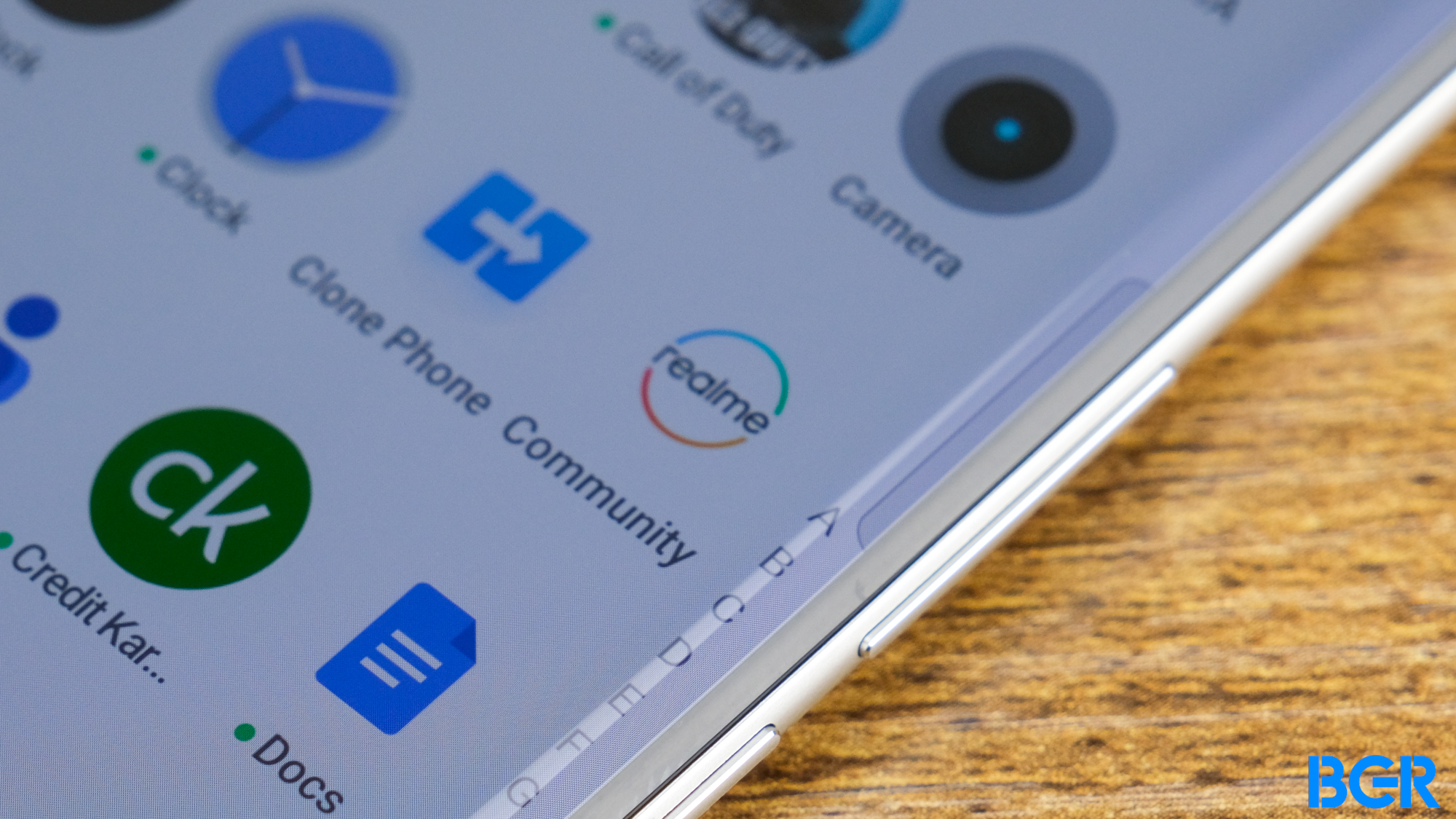 Unfortunately, there are also a lot of pre-installed apps, and only some of them can be uninstalled. These include Realme's own apps, but also a ton of apps from third parties — which I find to be hugely frustrating.
Thankfully, the software does come with some handy features. You can lock apps behind a password, and the Auto Pixelate feature aims to blur any sensitive information contained in screenshots. Some of these features work better than others, but they are nice additions nonetheless.
Conclusions
The Realme 10 Pro+ is a fairly solid mid-range phone. It has good battery life, and the 67W charging is quite fast. The camera isn't bad either, although it can be a bit hit-and-miss at times. On the other hand, there's no wireless charging and the software has some bloatware that would have been better left out.
If you're looking for a mid-range phone and can sacrifice some features, then the Realme 10 Pro+ is certainly worth considering. Just make sure to weigh up your priorities before settling.
The competition
The Realme 10 Pro+ is up against some other great mid-range phones. If you live in a region with the Pixel 6a, it's a much better option overall, thanks to its better camera, better performance, and better software experience. There's also the Samsung Galaxy A53, which also has slightly better performance.
Should I buy the Realme 10 Pro+?
Maybe, but you should also consider the Galaxy A53 and Pixel 6a first.