OnePlus has grown a lot from its former self. While once known as the "flagship killer," OnePlus' phones these days tend towards simply being…flagships. But that's far from a bad thing — as a mature brand, OnePlus has still been building relatively high-end, well-respected phones. The latest and greatest is the OnePlus 11 — which offers a new take on OnePlus phone design, and bumped up specs from the previous-generation.
At $699, the OnePlus 11, however, isn't necessarily overly expensive, especially in a world of $1,000+ flagship devices. That said, it also has some seriously tough competition to go up against.
How does the OnePlus 11 fair in an arguably crowded smartphone world? I've been using it to find out.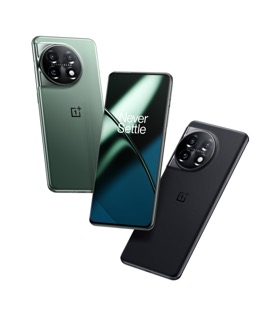 BGR may receive a commission
Pros
Great display
Excellent performance
Solid camera
Promised software updates
Not overly expensive
Cons
Software skin is changing
Design is an acquired taste
OnePlus 11 design
OnePlus has once again changed the design language on its phones, and I'm in two minds about it. I don't mind the fact that OnePlus is trying something new — but it took me some time to get used to the huge round camera module on the back of the phone here.
On the front of the device can be found the 6.7-inch display — with slightly curved edges on the two sides. In the top left corner of the display is the round camera cutout. On the right side is a ringer switch (which I'm glad to see) and a power button. On the left side is the volume rocker. At the bottom is the USB-C port for charging.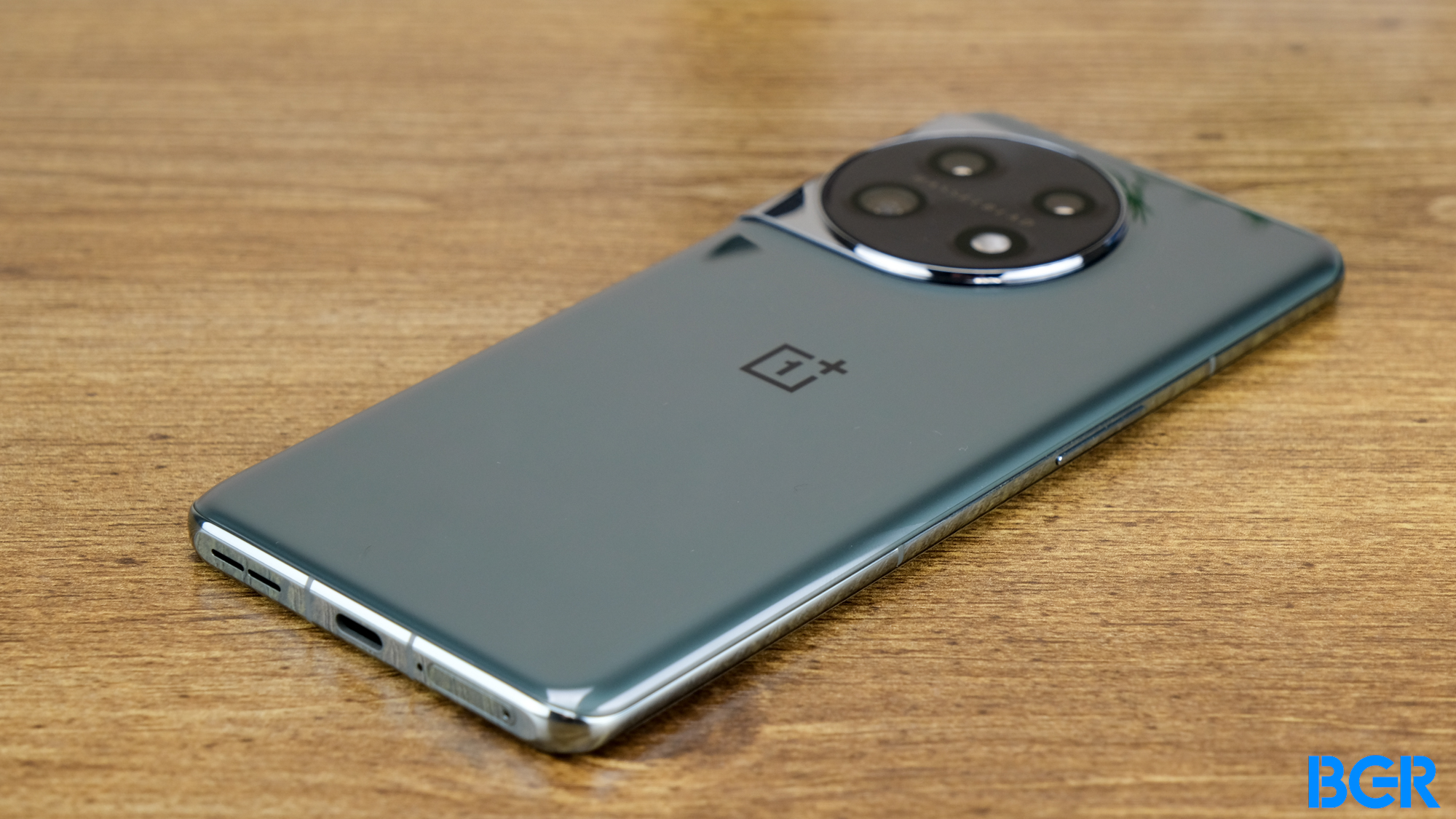 Most interesting however is the back of the phone, with its huge round camera module. I'm not necessarily thrilled with the look, but it's also far from ugly — and many will love it. The phone is available in Titan Black and Eternal Green, with the latter being the model I'm reviewing; it's a subtle green color. I like it, but it does attract fingerprints
Overall, the design of the OnePlus 11 is relatively sleek and stylish — and I'm glad to see OnePlus is still trying something new.
OnePlus 11 display
The display on the OnePlus 11 is a 6.7 inch display, with a resolution of 1,440p and a maximum refresh rate of 120Hz. This, to me at least, feels like somewhat of an inflection point for phone displays. To date, most phones in this price range have offered at most a 1080p display with a 120Hz refresh rate — but with the OnePlus 11, we finally get both without paying more than $900 or so. I'm glad to see it.
The display on the OnePlus 11 is excellent — it's crisp and detailed and it gets bright enough to be usable even in direct sunlight. Additionally, it is also extremely smooth, thanks to the high refresh rate.
Overall, the display on the OnePlus 11 is one of the best I've ever seen — and it's one of the highlights of the device.
OnePlus 11 performance
In terms of performance, the OnePlus 11 certainly doesn't disappoint. The device has the latest-gen Qualcomm Snapdragon 8 Gen 2 processor, coupled with either 8GB or 16GB of RAM. That's a pretty wide delta in RAM options, though 8GB will probably still be enough for most. The model I am reviewing has 16GB of RAM and 256GB of storage.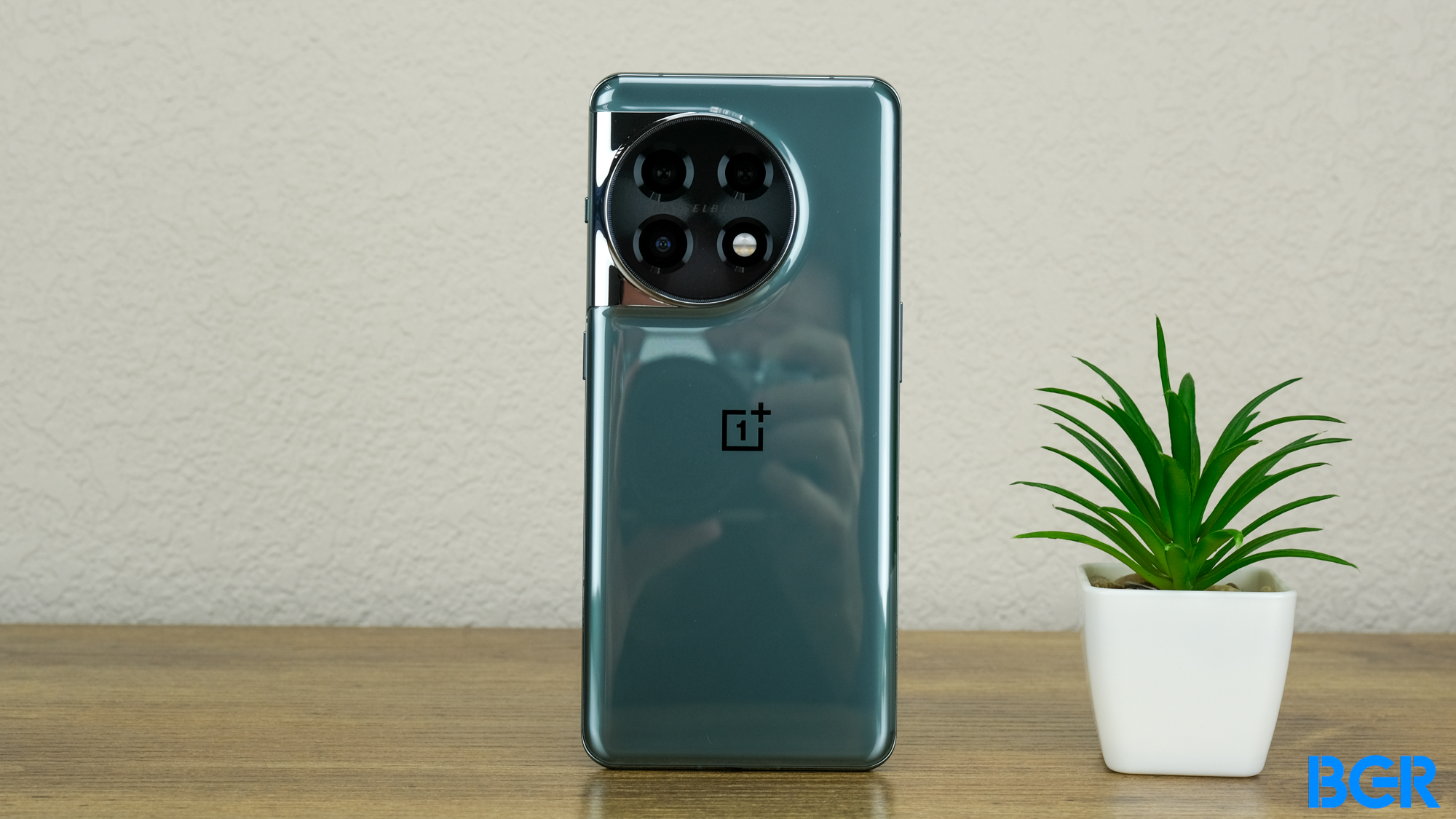 In day to day life, the OnePlus 11 performed excellently. It never skipped a beat in multitasking, loading apps, and running games — and it was generally one of the fastest phones I've used.
Overall, the OnePlus 11 is an incredibly powerful device, and should be more than powerful enough for most users for at least a few years.
OnePlus 11 battery and charging
The OnePlus 11 comes with a 5,000mAh battery, which is pretty typical for a phone of this size. In my experience, the battery was able to power the device for a day of moderate use. That being said, it wasn't an incredibly long-lasting battery.
That's likely one of the side-effects of having a high refresh-rate display combined with a high resolution — the battery gets drained faster. As someone who keeps my phone charged up, I don't mind — but heavy users may find themselves having to charge during the day.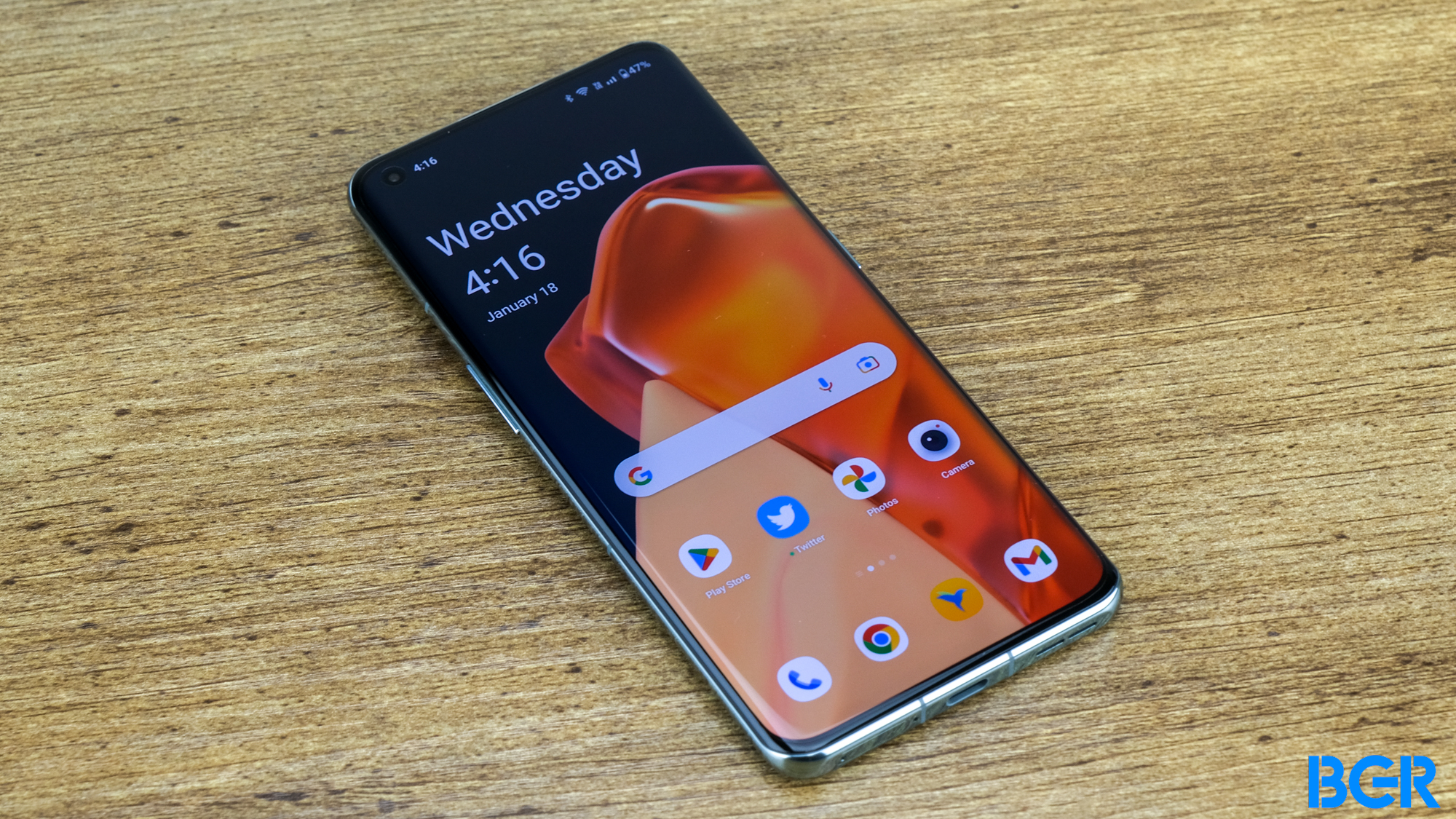 Thankfully, the OnePlus 11 has fast-charging. It can charge at up to 80W, which is very quick.
However, one of the biggest missed opportunities here is the lack of wireless charging. OnePlus, and Oppo in general, have been pioneering fast wireless charging for years now — so it's hugely disappointing to see no wireless charging here.
OnePlus 11 camera
The OnePlus 11 comes with a Hasselblad-branded triple camera array — a 50-megapixel main camera, a 48-megapixel ultrawide camera, and a 32-megapixel portrait telephoto camera. It's a good selection of cameras that make the camera array on the OnePlus 11 quite versatile.
In general use, with decent lighting, the OnePlus 11 is able to produce detailed photos with good color reproduction. The telephoto lens is only a 2x zoom camera, so images zoomed further than that look fine, but can be a little grainy at times. The Pixel line is still able to deliver better digital zoom.
In low light, the OnePlus 11 was still able to capture decent images. Of course, there are other phones out there that take better low-light images — but for the price, the OnePlus 11 isn't bad at all.
On the front, there's a 32-megapixel selfie camera, which again is relatively detailed and clear.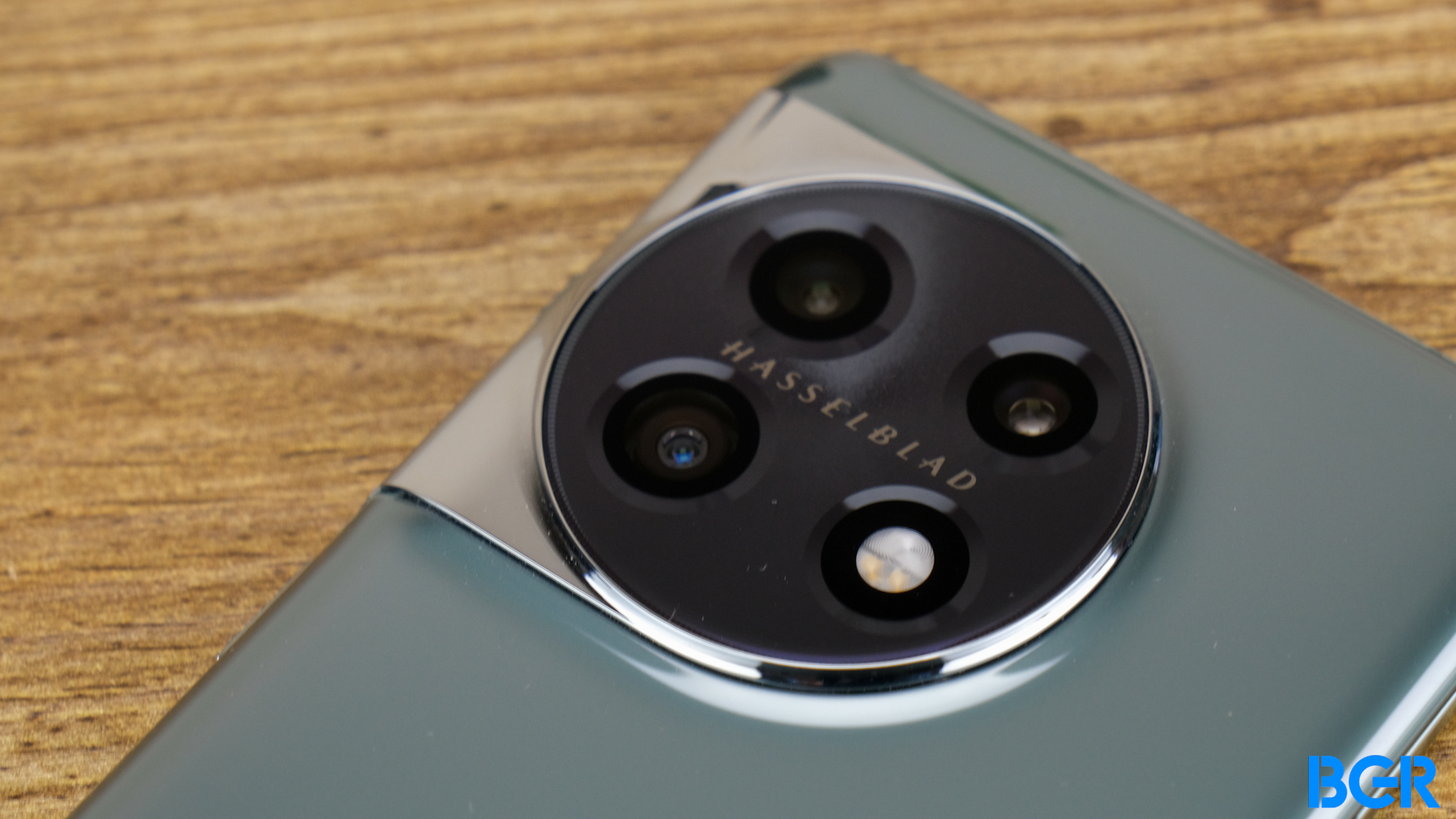 The fact is that any high-end phone these days captures excellent photos. There are phones with better camera systems — but the OnePlus 11 is great for photography, especially when you look at the price.
OnePlus 11 software
The OnePlus 11 continues the trend of OnePlus slowly getting Oppo-ified — but it doesn't necessarily go much further than previous-gen OnePlus phones. The OnePlus 11 still feels mostly OnePlus-like, though areas like the Settings menu can't help but feel a bit cheap, in my opinion.
That being said, OnePlus continues to offer good customization options, and features like the OnePlus Shelf are still here, which is nice. Overall, the software experience is fine, though I still prefer more scaled-back software experiences like that on the Pixel.
OnePlus says the phone will get four years of major software updates and five years of security updates. That's a step forward, and while we'll have to wait and see if that actually happens, it's generally good that phone manufacturers are making an effort to offer more software updates.
Conclusions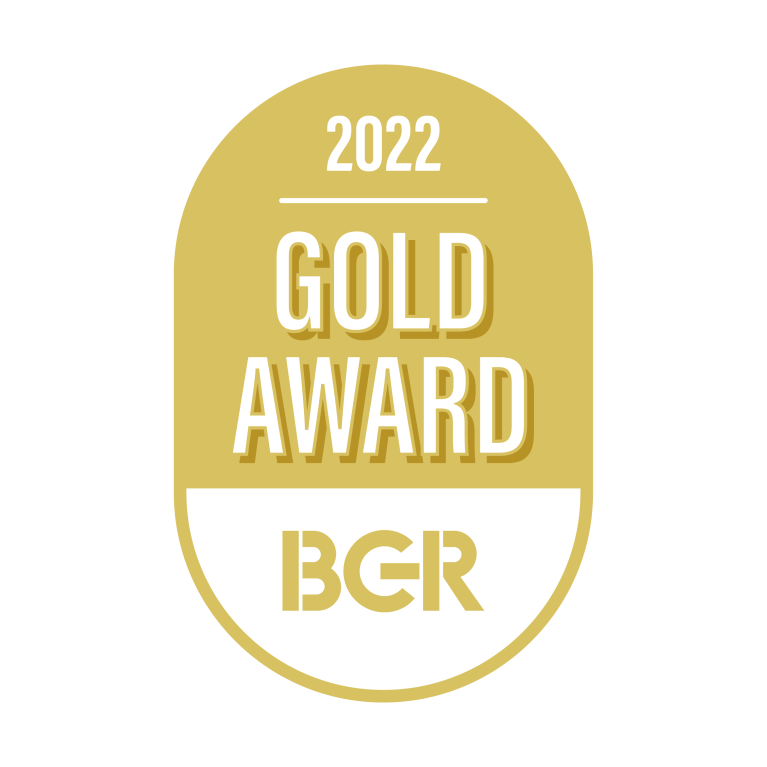 The OnePlus 11 is an excellent device. It has a great design, an amazing display, powerful performance, and good battery life. The cameras are good and the software experience is fine — though I still like more stock-like experiences.
Overall, for the price, there's really not much to complain about — this is a great device, and one that I would definitely recommend.
The competition
The OnePlus 11 is in a bit of a sweet spot, price-wise. It is a more versatile device than the cheaper Pixel 7, but I prefer the more expensive Pixel 7 Pro. There's also the newly-announced Galaxy S23 series, though I haven't tested a Galaxy S23 just yet.
Ultimately, if $700 is your hard price cap, then the OnePlus 11 is probably the way to go — but if you can stretch your budget, then something like Pixel 7 Pro is worth considering.
Should I buy the OnePlus 11?
Yes. If you want a phone that's $700 or less, the OnePlus 11 is a great option.