OnePlus may be best known for its phones, but over the past few years it has been expanding — and its earbuds so far have been hailed as offering excellent value for money. The OnePlus Buds Pro, for example, offered a range of smart features and solid audio at $150. Now, the company is back with a follow-up, in the form of the OnePlus Buds Pro 2.
The OnePluds Buds Pro 2 are buil to be OnePlus' best earbuds, with the smartest features and the highest quality. They're also a little more expensive than the last-generation model, at $180 instead of $150. Are they worth the money? I've been using the OnePlus Buds Pro 2 to find out.
BGR may receive a commission
Pros
Solid design
Great feature-set
Relatively comfortable
Good integration with OnePlus phones
Can be tweaked to sound good
Cons
Out-of-the-box audio isn't great
A bit pricey
OnePlus Buds Pro 2 design
The OnePlus Buds Pro 2 offer a design that's similar in many ways to the previous-generation model.
The case holding the buds offers a clamshell design, and it's slim and portable, making it easy to fit in a pocket. On the back of the case can be found the USB-C port for charging, and the earbuds support wireless charging, which is always helpful.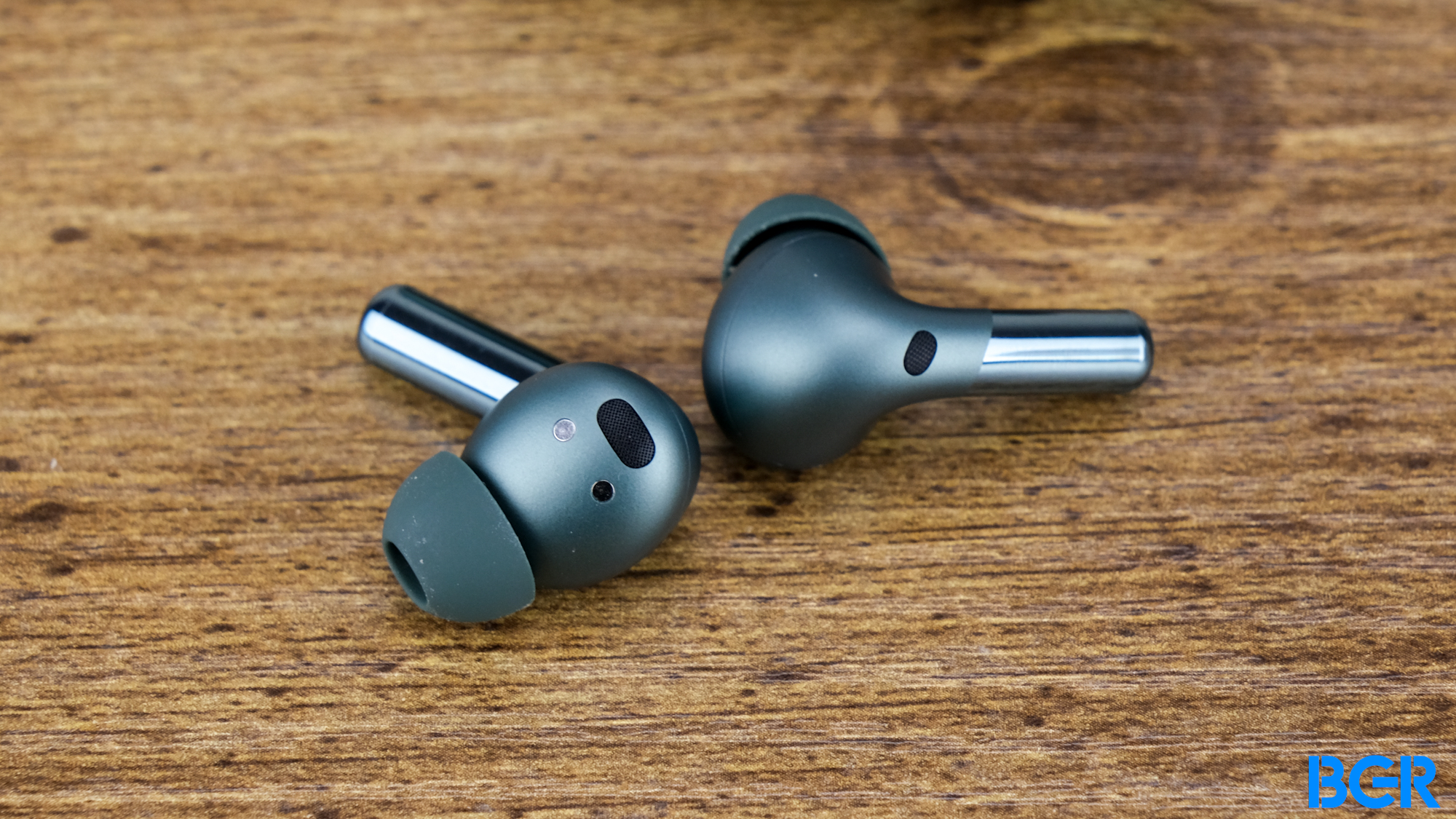 The shape of the earbuds is somewhat similar to the AirPods Pro, and like those headphones, the OnePlus Buds Pro 2 offer squeeze controls, an obvious copy of Apple's product. I'm glad these controls are here though — they're easy to use and very responsive. The earbuds come in a few different colors, and we're reviewing a green model.
Overall, it's a good-looking design that's comfortable, easy to use, and portable.
OnePlus Buds Pro 2 features and battery
OnePlus is attempting to take on the likes of the AirPods Pro and other first-party products — and one of the biggest advantages of those products is how smart they are. The OnePlus Buds Pro 2 don't disappoint in this department.
For starters, the earbuds offer active noise cancellation, or ANC, which is fine here, but not incredible. The AirPods Pro still offer better noise cancellation. The Buds Pro 2 also let you personalize noise cancellation to your ears, which requires the earbuds perform a quick test.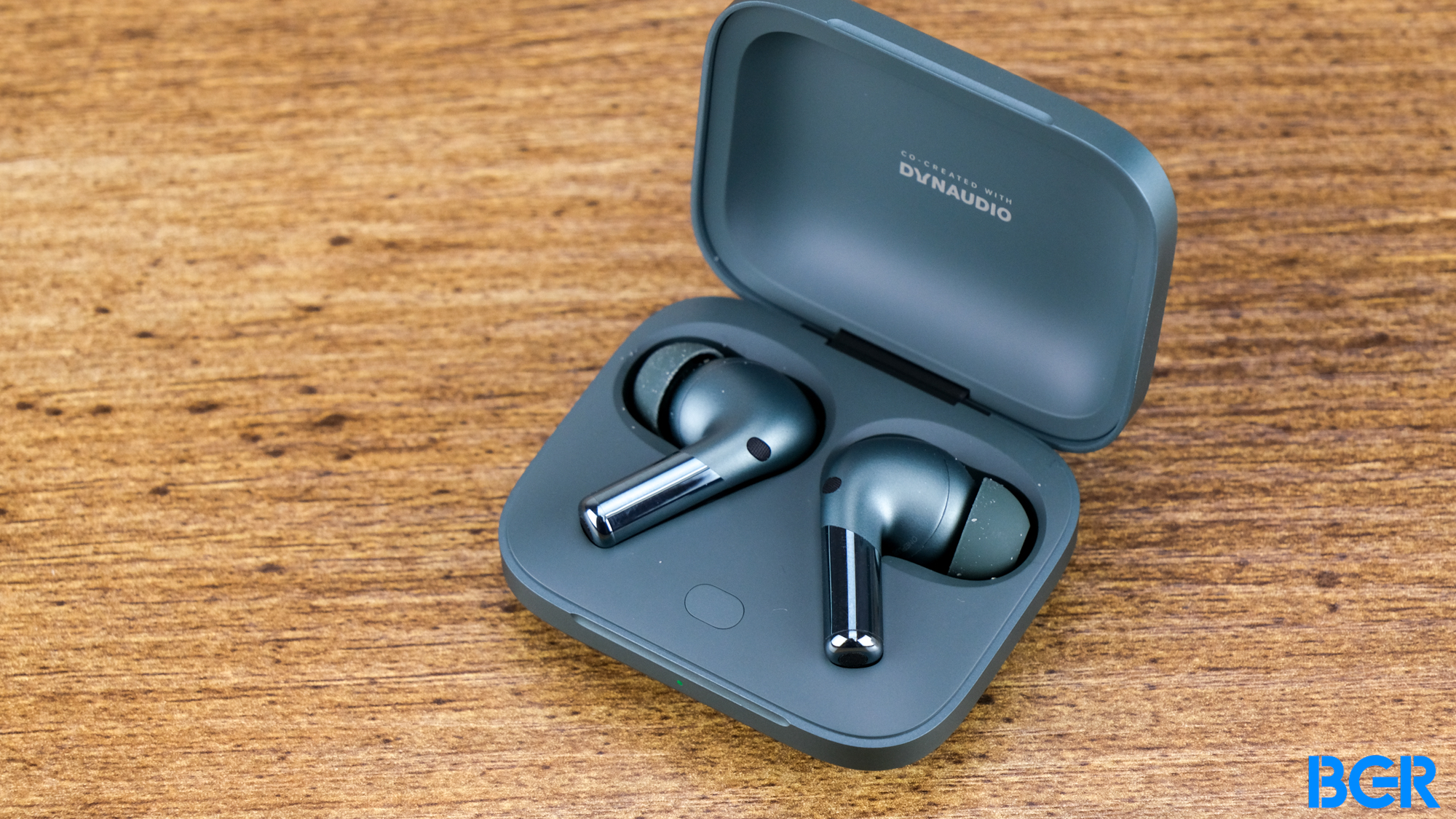 As you might expect in 2023, the earbuds also offer a Spatial Audio feature — though this isn't something I really used all that much. Also note that the earbuds automatically enable Dolby Atmos, which you may want to disable.
There are plenty of other smart features too. You can control the EQ, for example, straight from the settings within a OnePlus phone, and even create a custom setting with the six-band EQ. Then there's the Spatial Audio, and the ability to connect the earbuds to two devices at once, as well as a Find My Earbuds feature.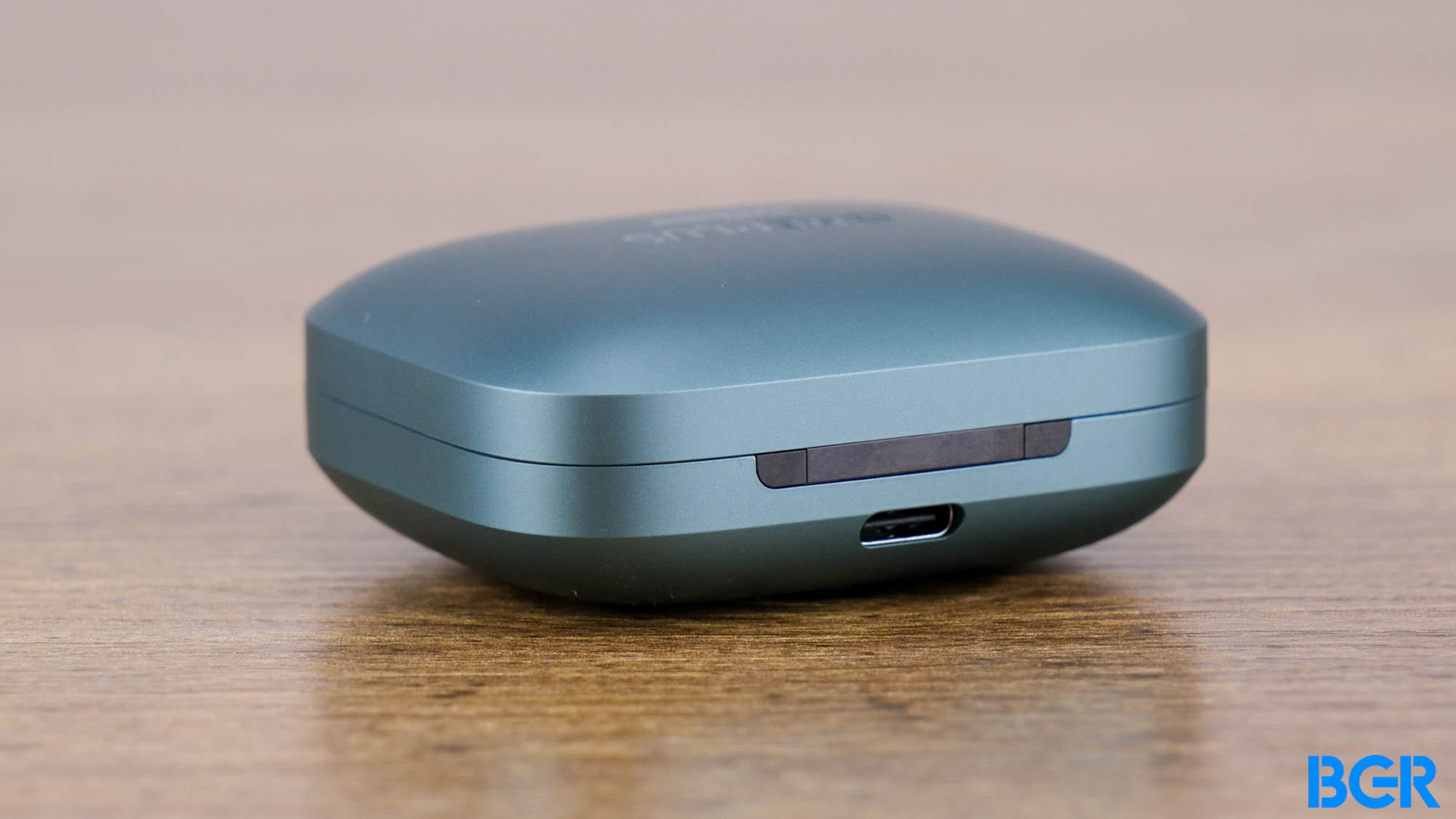 Overall, the Buds Pro 2 offer a lot of smart features and play nicely in the ecosystem of OnePlus devices, which is what you'd expect from the company's own products.
The battery life on the earbuds is good too – 25 hours with ANC on and 39 hours with it off. Recharging the earbuds requires a USB-C port on the case and you can wirelessly charge them too.
OnePlus Buds Pro 2 comfort
Generally, I found the OnePlus Buds Pro 2 to be relatively comfortable, even for longer periods of time. I found that they didn't quite fit in my ears as well as options like the AirPods Pro, though – they were comfortable, but tended to move a little, and weren't as secure. As a result, I generally wouldn't recommend these earbuds for sports.
That said, for day-to-day wearing, the earbuds are secure enough. And, like any earbuds, I recommend experimenting with the included eartip sizes.
OnePlus Buds Pro 2 sound
The OnePlus Buds Pro 2 offer decent sound quality, though out of the box, I found the sound wasn't my favorite. OnePlus built these in partnership with audio company Dynaudio, which suggests a lot more could have been done here
In terms of the sound profile, there's good bass response, with heavy kicks and bass guitars sounding decent. Without EQ, bass is a little over the top, and so it can be a little muffled and muddy. Mids are decently tuned, but a little muddy and generally lean towards the low end, which can hurt vocals on some tracks. Finally, highs are fine — not overly crisp or detailed, but not bad at all.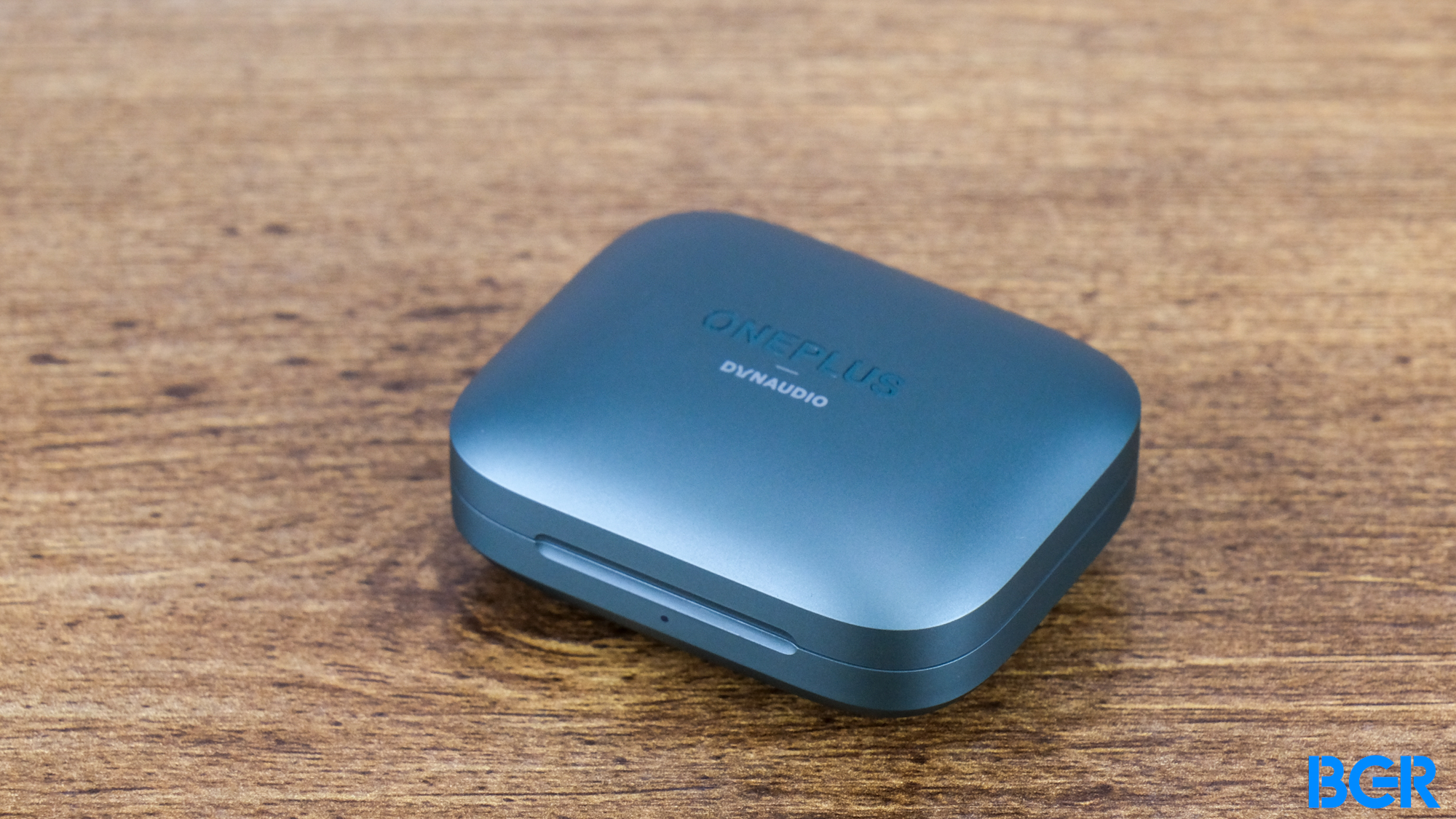 Overall, it's a decent sound profile for the price, but it's worth noting there were issues. Most of those issues can be fixed with a custom EQ setting, though, and I recommend most EQ their audio to their preferences — you can spend some time experimenting with different settings, as well as tweaking the ANC and enabling other features.
Conclusions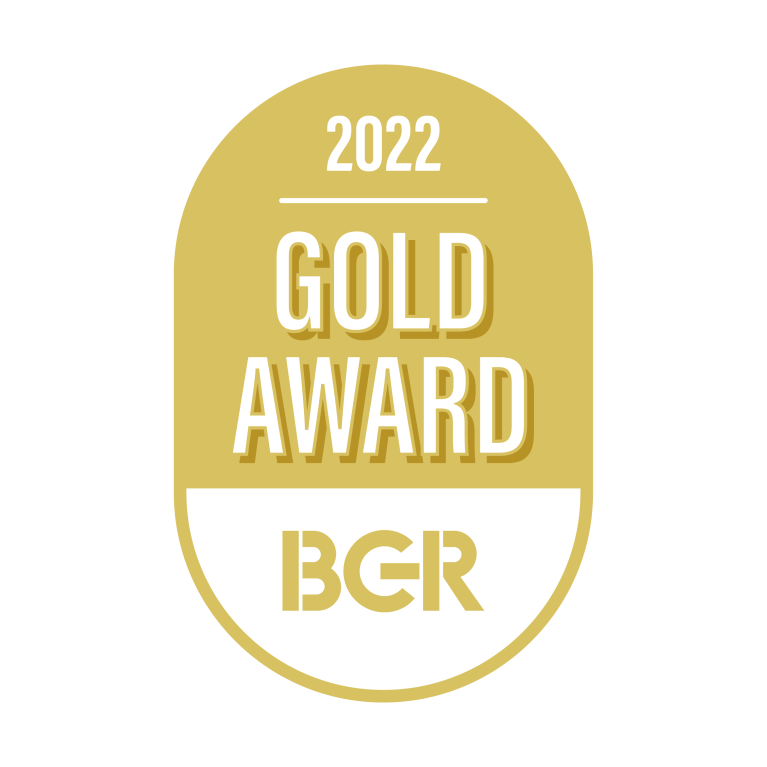 The OnePlus Buds Pro 2 are a decent upgrade from the previous-generation model, and generally offer a good sound profile. The ANC is fine, and the smart features are decent too — I especially like the ability to quickly customize the sound profile. Add to that a good battery life, good comfort, and an attractive design, and it's easy to see why these earbuds should be on your shortlist, especially if you own a OnePlus phone.
The competition
It's easy to pit these against the AirPods Pro, but in reality the earbuds are mostly targeted at those that already own a respective phone from the same company. Ultimately, these instead have to go up against earbuds like the Sony WF-1000XM4 earbuds, which are a little more expensive. They're ultimately a little better for things like ANC and audio quality, but they don't integrate as deeply with OnePlus phones out of the box, which some might like.
Should I buy the OnePlus Buds Pro 2?
Yes, but only if you want that out-of-the-box integration with OnePlus devices.