The likes of Bose and Sony have long held titles as the companies to beat for wireless noise-cancelling headphones, but over the past year or so, higher-end audio companies have started creeping down into their territory. We recently reviewed an example of this in the Focal Bathys headphones — but they're not the only option out there. High-end audio brand Mark Levinson also has its own, called the Mark Levinson No. 5909 headphones.
The headphones don't really compete with Sony, Apple, and Bose, in price — they're far more expensive. But they do present an option to those who want something higher-end. Does the lead that the other brands have prevent these from really being a great option? I've been using the Mark Levinson No. 5909 headphones to find out.
BGR may receive a commission
Pros
Great design
Excellent audio quality
Good ANC
Solid battery
Well-designed app
Mark Levinson No. 5909 design
The Mark Levinson No. 5909 headphones offer a relatively sleek and stylish design that's somewhat unique compared to some of the competition — which is a good thing. They feature distinct styling, like a red-and-black color scheme and Mark Levinson logo, that should allow you to spot them in a crowd. The build quality is also quite nice. They've got enough metal and high-end leather to make sure that they feel strong and premium.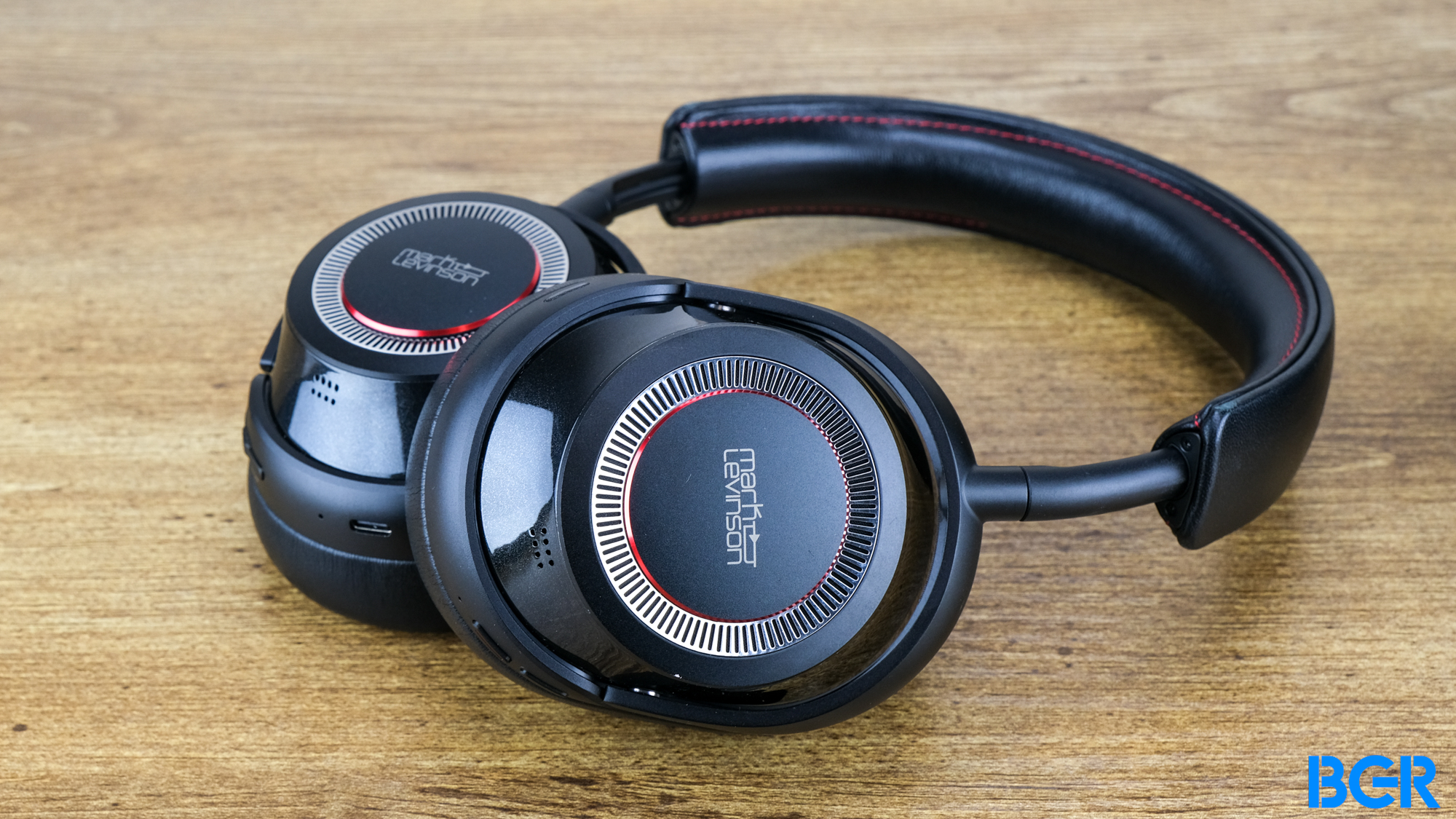 On the outside of each ear-cup, you'll find buttons and ports. On the left ear cup, there's a power and pairing button, and an ANC control button. The right ear cup houses the volume and playback controls as well as a USB-C port for charging. Unfortunately, there's no 3.5mm port, but thankfully the headphones come with a USB-C to 3.5mm cable.
The headphones come with a beautiful carrying case, which is much better built and stronger than what you'd find with other models. There's a closed section for cables and accessories, which is very useful. The accessories that do come with the headphones are quite nice as well — you get a USB-C to 3.5mm cable, a standard USB-C cable for charging, a USB-C to USB-A adapter, a 3.5mm to 1/4-inch adapter, and a plane adapter.
Overall, the design of the Mark Levinson No. 5909 headphones is quite nice. The look and feel is premium, and they come with some very useful accessories.
Mark Levinson No. 5909 features and battery
The Mark Levinson No. 5909 headphones come with a solid selection of features that ensure that using the headphones is a better overall experience. For starters, they have noise cancellation, which I found to be pretty good. It's not quite as impressive as the likes of the AirPods Max, but it's still better than much of the cheaper competition.
The headphones also work with an app, which allows for some decent control over functions. From the app, you'll be able to set ANC level, choose from three different EQ presets, set auto-off timer, and turn on the on-head detection. Unfortunately, there's no custom EQ setting here.
The battery life sits in at 34 hours with ANC off, and 30 hours with it on. That puts the headphones in around the same range as the Sony WH-1000XM5 headphones, which is certainly nothing to scoff at.
Mark Levinson No. 5909 comfort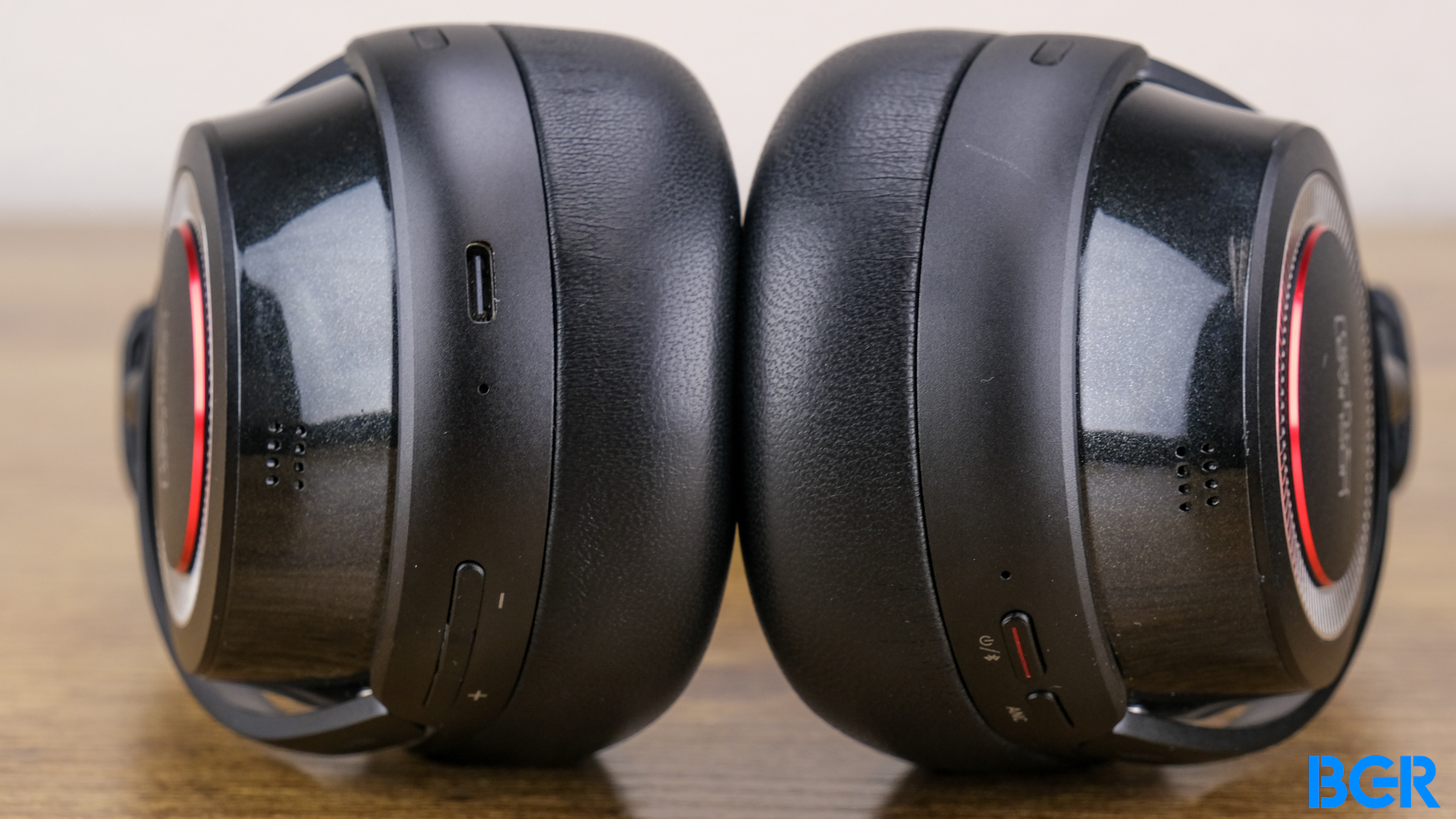 The headphones offer a decent amount of padding in the ear cups and under the headband, however generally, I didn't find them to be the most comfortable headphones out there. The clamp was a little tight, and the headphones put a bit more pressure on the top of the head than I would have liked. Overall, they're not uncomfortable, but they're not as comfortable as the Sony WH-1000XM5 headphones, for example.
Still, most will get used to the feel, and should be able to wear the headphones for a few hours at a time.
Mark Levinson No. 5909 sound
Of course, the most important thing about a pair of headphones in this price range is how they sound — and these headphones sound excellent. The headphones are built with a largely natural sound signature in mind — meaning that it's not overly colored or bass-heavy — and it pays off.
The bass response, for starters, is quite good, although it does feel a bit weak out of the box. I found that the low-end was tight and punchy enough to offer reasonable low-end presence, but it won't be enough if you're a bass-head. Changing the EQ helps.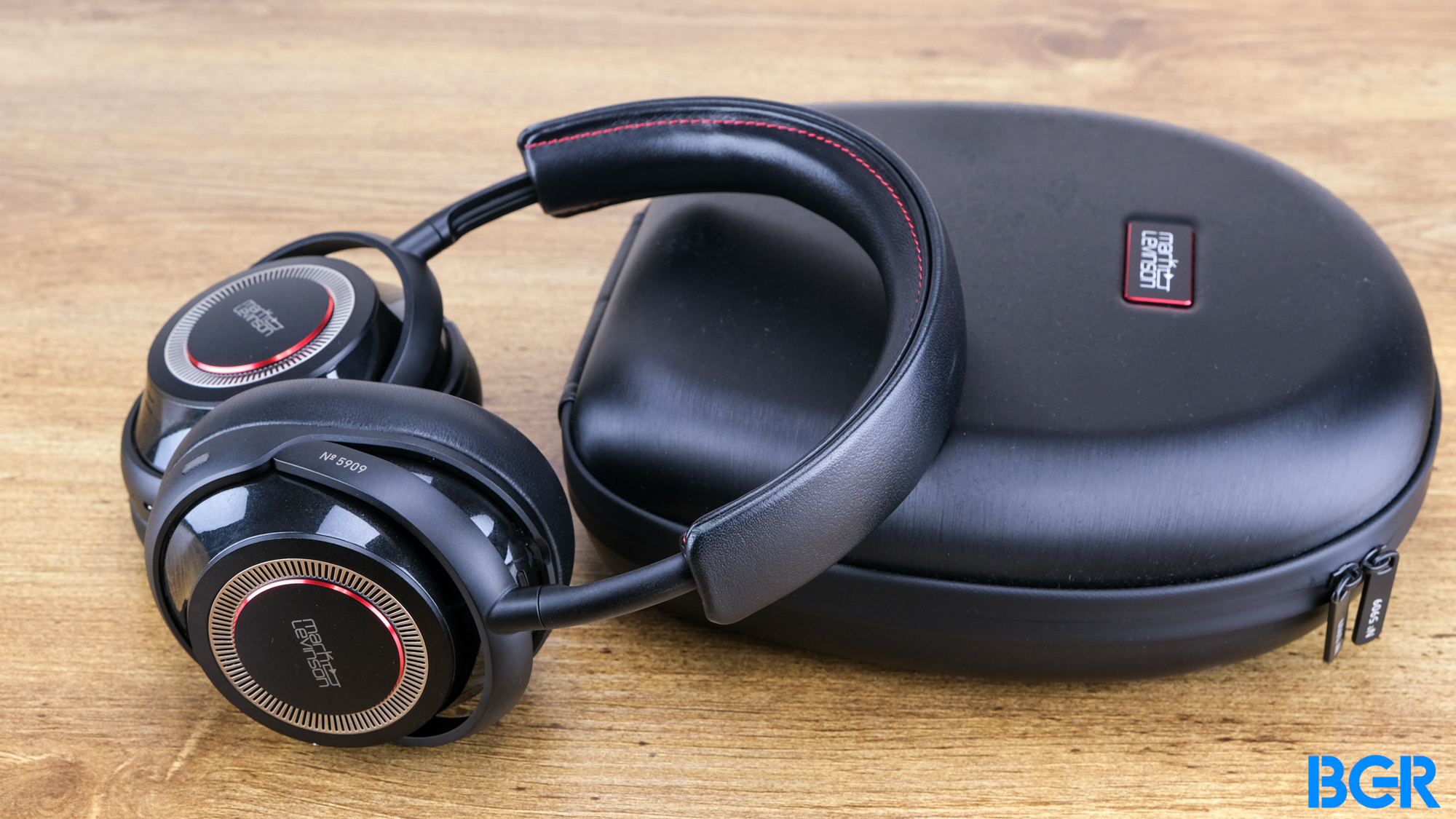 The midrange, on the other hand, is very well-tuned and flat, with a nice, balanced sound. It offers good detail across all genres, and the instruments and vocals sound natural and clear.
The high-end is, in a word, excellent. The detail and clarity here are on par with what you would expect from a pair of headphones in this price range. I found that the stereo separation is also excellent, and the soundstage sounds quite wide. Everything sounds exciting and realistic at the same time.
The only real downside to the audio is that there is a bit of hiss and Bluetooth interference when the headphones are not playing audio, but you don't really notice it when you are listening to something.
Conclusions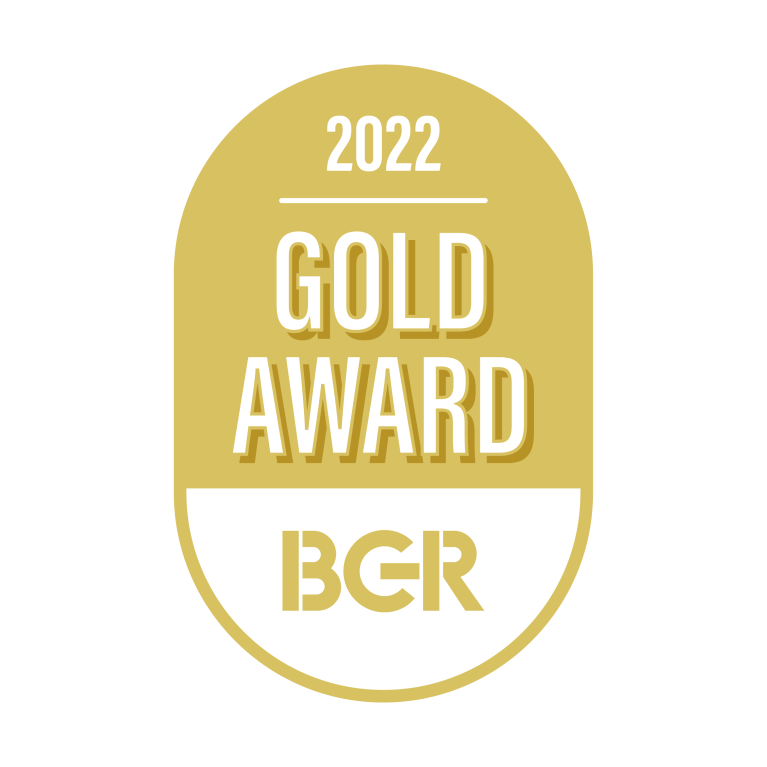 The Mark Levinson No. 5909 headphones are a good choice if you're looking for some higher-end noise-cancelling headphones. They offer a very good sound, a sleek design, and good features. The only downside is that they're a bit expensive, and they're not as comfortable as some of the other models on the market. But, if you're willing to pay the price, you'll get a great set of headphones that prioritize high-end audio quality.
The competition
Audiophile wireless headphones aren't all that common yet, but they're becoming more popular. We recently reviewed the Focal Bathys headphones, and they're a similar price with a similar feature set. Ultimately, they sound slightly more natural and audiophile-focused. But the Mark Levinson No. 5909 still sound incredible, and are worth considering.
Should I buy the Mark Levinson No. 5909 headphones?
Yes. Consider the Focal Bathys headphones too, but if you like the Mark Levinson sound signature, these are a great buy.