Focal has long been a serious player in the high-end audio game, offering admittedly expensive, but incredible-sounding, audiophile-grade speakers and more recently, headphones. To date, however, those headphones have been wired and designed for use with a high-end headphone amplifier. That changes with the Focal Bathys headphones.
The Focal Bathys headphones are Focal's first attempt at a wireless headphone, offering Bluetooth connectivity and noise cancellation, as you would expect from a pair of high-end wireless headphones. But they're also built to offer those features with Focal's signature, airy, audiophile sound. Oh, and they still cost $800 — yeah, they're not really aimed at taking on the likes of the WH-1000XM5 and AirPods Max.
Instead, these are for the in-betweeners. The audiophiles that don't want to give up high-end audio quality while on the go — but who are still willing to carry a pair of large over-ear headphones around.
How do the headphones perform? I've been using them to find out.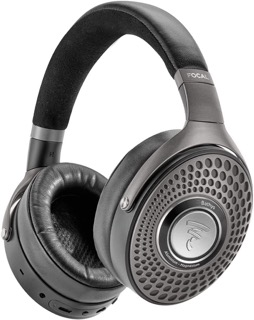 BGR may receive a commission
Pros
Excellent audio
Great design
Works with app
Comfortable
Works with external DAC
Cons
Expensive
ANC is only fine
Focal Bathys design
If you've seen a pair of Focal headphones before, the Focal Bathys headphones will be immediately recognizable. They boast the same high-end materials such as aluminum, magnesium, and leather, although I can't confirm exactly what part is made of which material. What I can say is that they feel premium, well-built and strong.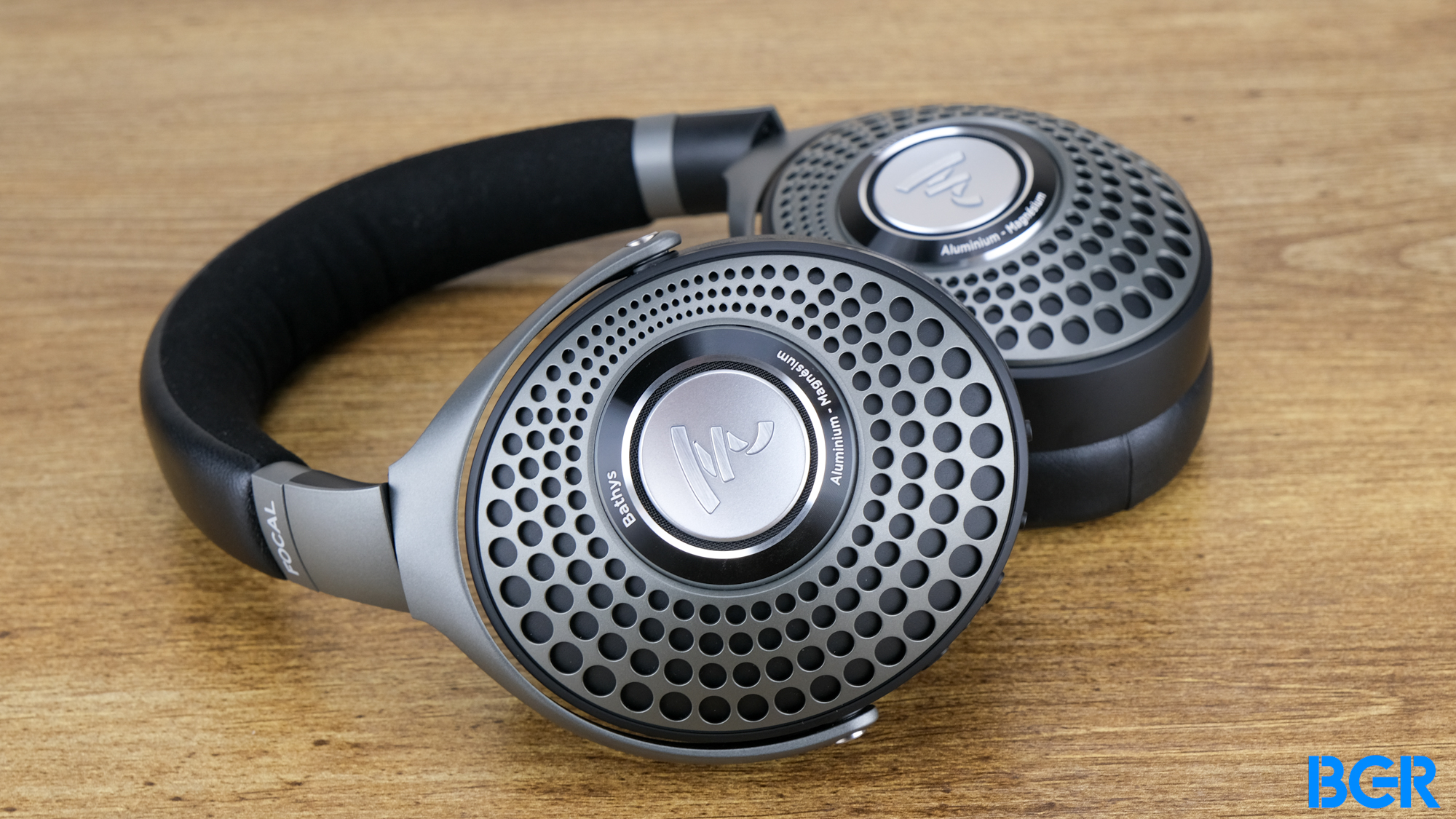 The ear cups have the signature Focal perforated design for good looks — which looks great and helps make them stand out – and they even have backlighting behind the Focal logo, which is a pretty cool touch. The padding on both the ear cups and under the headband is of high quality for better comfort. The headphones come in a black and gray finish, which looks great but having other color options might have been nice.
On the bottom of the right earcup, you'll find a USB-C port, volume controls, and a switch that doubles as a power switch and a switch to allow you to use the headphones with a DAC through the USB port or a standard audio cable, which is a cool touch. The buttons feel slightly plasticky but not overly so — and it's far from a dealbreaker. Generally, I'm impressed by the design and build quality of these headphones.
Focal Bathys features and battery
The Focal Bathys headphones aren't necessarily built to offer all the same first-party features as the likes of the Apple AirPods Max and Sony WH-1000XM5 headphones, but they still have some useful features. You'll get Bluetooth 5.1, and active noise cancellation, for example.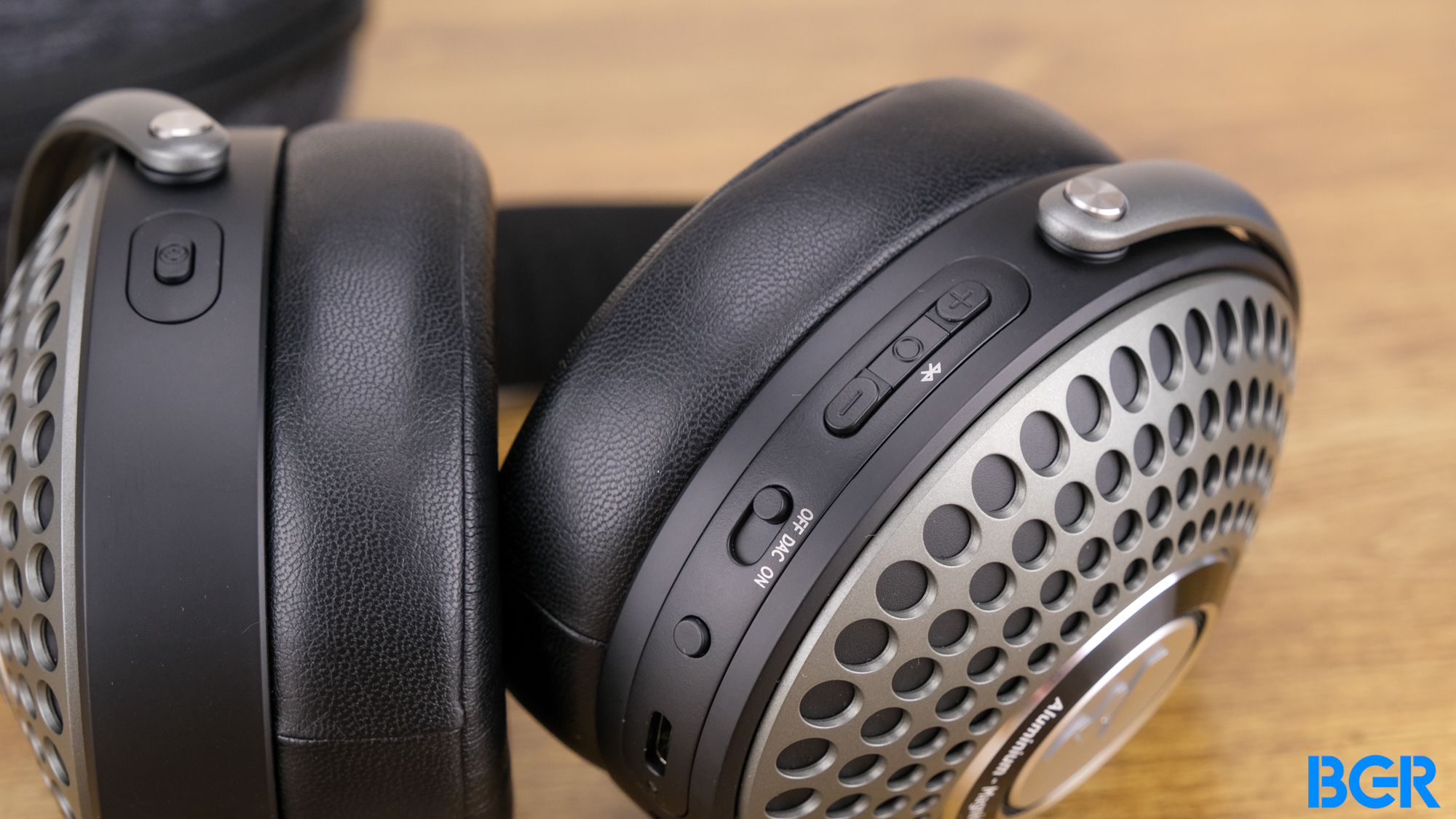 You also have transparency mode, so you can hear your surroundings while still listening to music. And if you're an audiophile, you'll be happy to know that you can use these with an external DAC, instead of the built-in one. That's pretty cool, and it helps make these headphones more versatile.
The headphones work with an app too. The app allows you to teak the brightness of the logo backlighting, but more importantly, adjust the EQ and noise cancellation. The offers some presets, but you can custom set its five bands. I did find it to be a little buggy (every band was labeled as 62Hz), but it generally worked well. Noise cancellation has three levels — transparent, soft, and silent, which again, worked fine.
As for battery life, Focal rates it at over 30 hours with noise cancellation enabled — which is quite good. That, of course, will vary depending on the volume you listen at, how much you use noise cancellation, and more.
Focal Bathys comfort
The Focal Bathys headphones offer a decent amount of padding in the ear cups and under the headband. The ear cups are covered with a high-quality leather, which helps add to the comfort of the headphones. I found that they were comfortable for hours on end, but like any headphones, it's possible to get uncomfortable after extended use.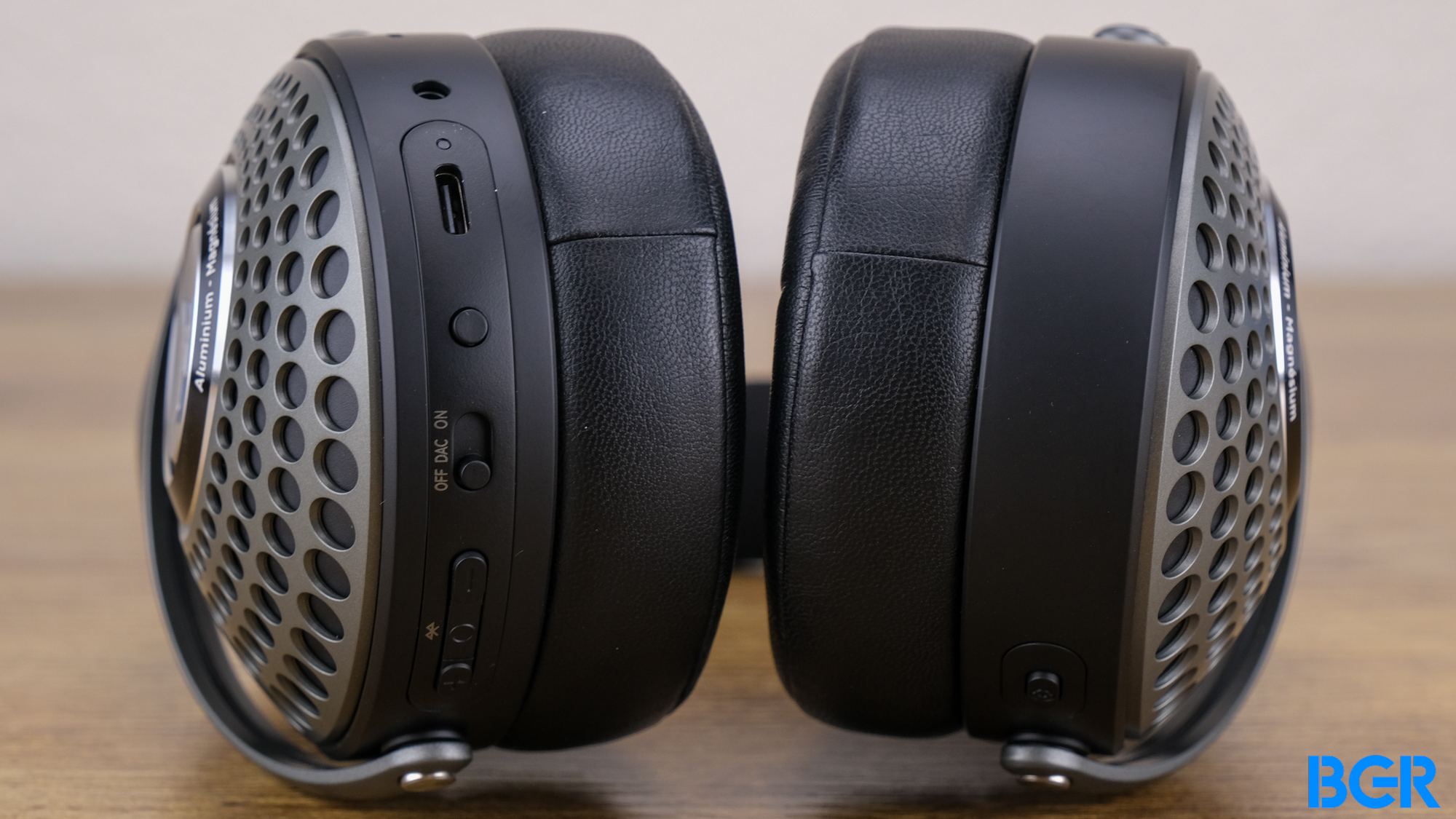 The Focal Bathys headphones are also a bit heavy — although not overly so. They weigh in at around 350g, which is about on par with what I would expect from a pair of headphones like this. It takes a bit of time to get used to the feel of them, but they aren't uncomfortable.
Focal Bathys sound quality
Of course, the main reason to buy the Focal Bathys headphones is their sound quality. Thankfully, they don't disappoint here.
The bass response is detailed and punchy, with good extension into the low frequencies. That means that you'll get punchy and full bass guitars, kick drums, and synths.
The mids are also well-tuned, with good clarity in the high mids and no muddiness in the low mids. And finally, the high frequencies are especially detailed and clear, which makes for an impressive listening experience overall.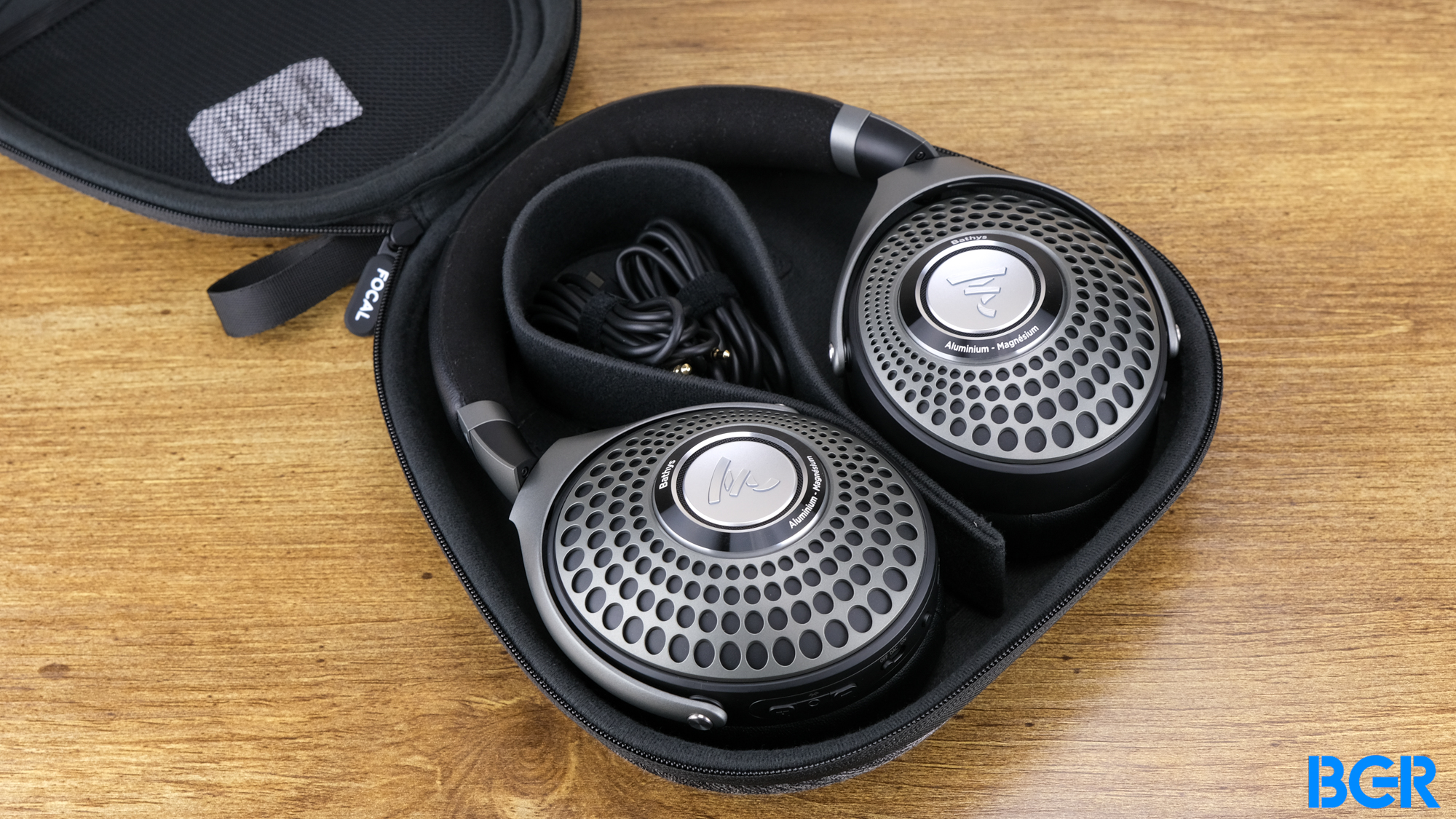 Moreover, the sound quality is even better when you use an external DAC. The headphones do work with a variety of digital-to-analog converters, so if you're an audiophile, this could be a great option for you.
The active noise cancellation and transparency mode are okay here — not as good as some of the competition, but still good enough for most people. I find that the AirPods Max and Sony WH-1000XM5 headphones offer better ANC overall. The same goes for the transparency mode, which introduces a lot of hiss and noise on these headphones compared to the competition.
Overall, the Focal Bathys headphones offer excellent sound quality and features that make them worth considering. While they might not be as good as some of their competitors in certain areas, they excel where it matters — basic audio quality.
Focal Bathys conclusions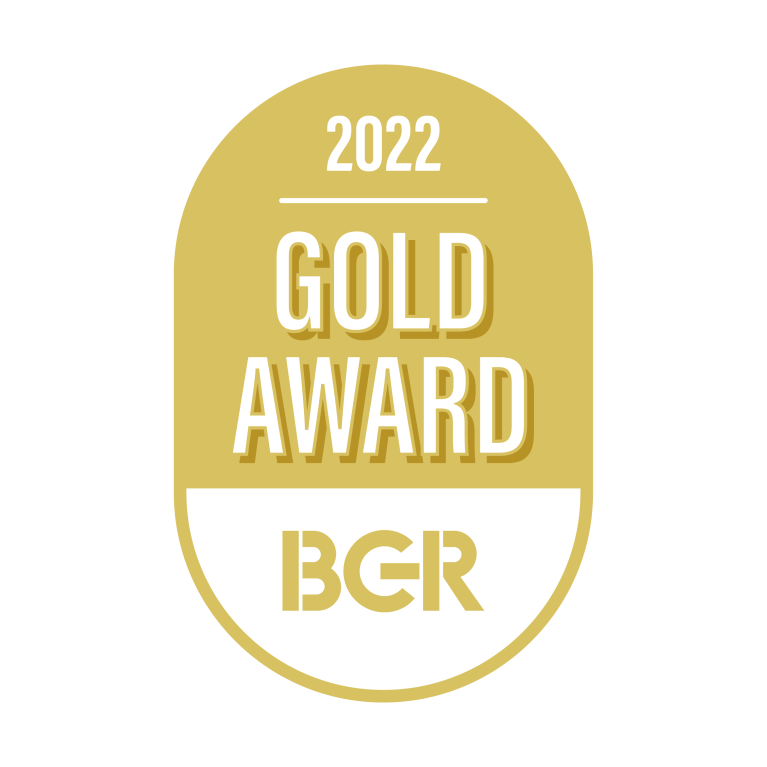 The Focal Bathys headphones are an excellent pair of headphones for audiophiles who don't want to give up excellent audio quality while on the go. They also happen to double as an excellent at-home option too, thanks to the external DAC support. Sure, they're not cheap — but they're not built to really compete with the Apples and Sonys of the world. And, you really shouldn't buy them for things like ANC. Instead, these allow those who truly appreciate great sound to continue enjoying it no matter where they are.
The competition
As mentioned, these aren't really built to compete with Apple and Sony, but in the world of wireless headphones, those companies are building some of the best. If your priority is ANC and a lightweight build, then you should probably go for the Sony WH-1000XM5 headphones. If you're deep in Apple's ecosystem, buy the AirPods Max.
But if your priority is excellent audio and you're willing to pay to get it, you'll love the Focal Bathys headphones.
Should I buy the Focal Bathys headphones?
Yes. They look good and sound great.