Friendships are an indestructible bond that joins many people together in beautiful ways. A best friend will always tell you if you have spinach in your teeth and be your number one hypeman no matter what. You only really need one best friend to feel like you have a trusty companion. Although a large group of friends might seem appealing having one trustworthy close friend to celebrate your best friends day with is all you will ever need!
One of the exciting things about National best friends day is that many people don't even know it exists. National best friends day celebrates the bonds of friendship that connect individuals.
The US especially marked June 8 to celebrate friendships annually. Whether they are near or far off, close friends love and cherish us through the best and worst times. Celebrating best friends day is just one of the ways you can acknowledge the friends in your life and show them how much you love them.
You can also read about What is National Moon Day and why do we celebrate it?
How to celebrate National Best Friends Day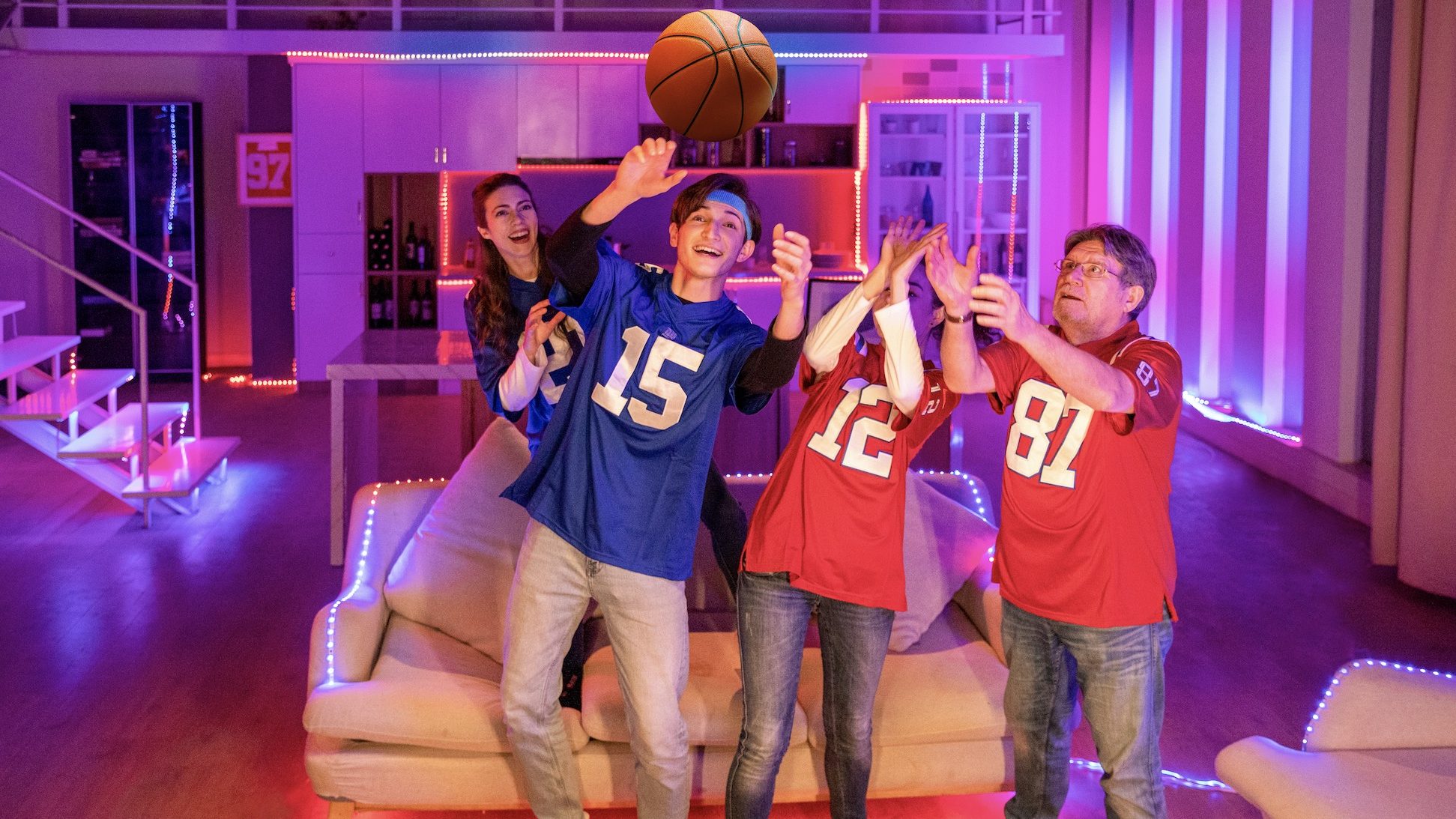 Celebrations can be as low-key or as flamboyant as desired. There are a number several ways you can celebrate national best friends day, and we've compiled a few:
Send a message
A text or letter telling your best friends how much of an impact they've been on you and how much you love them will make their day. You can also send them a decorated "Happy national best friend Day" card.
Deliver flowers
Flowers are sure to brighten anyone's day. You can pick a flower from your garden and deliver it to their doorstep. If you live far from your best friends, you can order beautiful flowers and have them delivered to their doorstep.
Plan activities
You and your best friends can organize some fun-filled outdoor activities on national best friends day. Several places offer these fun activities on a budget. You can plan to go to a beach, picnic, cinema, mall, dinner, or an event on the weekend.
If you have an introverted friend, you both can decide to stay home together and spend some one-on-one time. You can celebrate friendship while you watch movies, catch up and try indoor activities.
Also, a long distance between you and your bestie should not be an obstacle. Social media has made it relatively easy for best friends to have fun together via video chat.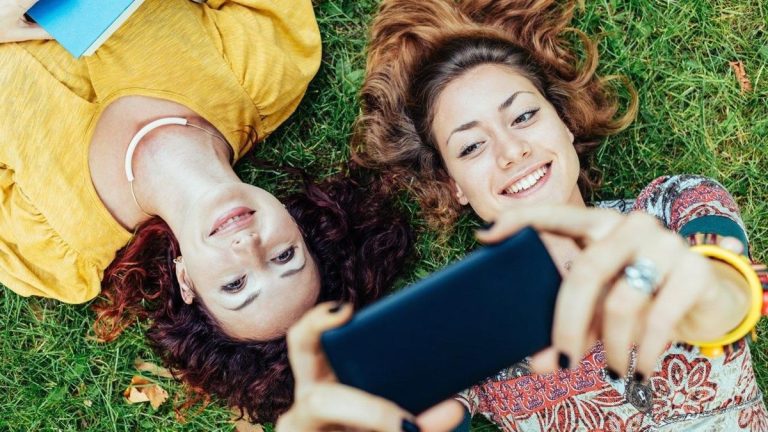 Post a photo of your best friends
We are usually happy when we see a friend's old photos. Throwback pictures are said to bring back memories of an occasion or a person. To celebrate national best friends day, you can post photos of your friends or a family member you are also close to. Showing the world you've got sweet people who love and care for you.
Survey Report on Friendship
The Mayo Clinic reports, "Friends encourage you to change or avoid unhealthy lifestyle habits, such as excessive drinking or lack of exercise." While some of us may have friends who indulge with us in those unhealthy lifestyles, true friends want what's best for you.
Spending time with friends can boost your happiness and improve your self-confidence and self-worth. It can also increase your sense of belonging and purpose. Surrounding yourself with people who want you to have a good time and be a better person is never a bad idea. This can give you a boost in all aspects of your life.
Having a best friend has been proven beneficial for a person's health. Having someone to talk to, share problems with, and is always there to support you helps in reducing stress and anxiety. At the same time, a survey shows that people tend to have best friends in the same age brackets, which means that they are often in the same life stages and can support each other.
The history of National Best Friends Day
Way back in 1935, the US congress decided to devote one day to pay tribute to close-knit friendships. June 8 is a perfect day for many cities in the country as it is mostly summer. Since then, many other countries have adopted the practice. Some even throw festivals to celebrate their chosen family.
This holiday has given rise to a handful of other friendship-themed holidays, including Friendship Day, Women's Friendship Day, and even an entire week called Old friends, new friends week. Ironically, almost all celebrations of friendship occur in the summer.
A recent story highlights the unique friendship between Oakland A's pitcher James Kaprielian and former teammate Matt Chapman.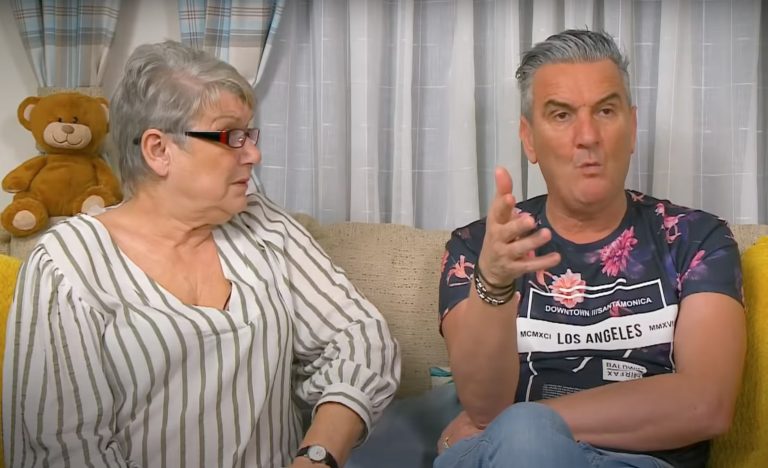 Best friends Jenny Newby and Lee Riley are shown watching TV during an episode of the British hit series "Gogglebox."
Who can you consider a best friend?
Best friends are the ones you would share secrets with and spend long hours discussing a troubling relationship. They make you smile at tough times and come to your aid in last-minute situations. Chances are that the person that springs to mind first and foremost is your best friend. Here are some fun facts about best friends:
Some have paws
Dogs are social animals who seek attention and affection, making them a person's best friends. Dogs have been domesticated to the point that we need them as much as they need us.
Cats are known to be around when needed the most. They are likely to be partners in crime and loyal pals.
We meet them young
The majority of best friend relationships are formed in childhood. Many find lifelong mates in high, middle, or even elementary school.
You can have one best friend
As we move through life stages, picking up more than one intimate bond is common, from childhood friends to college party partners. Many Americans consider their best friend circle to extend past one person. Having a group of best friends has its benefits. For example, when you disagree with one friend, the other can always work as a peacemaker.
They stand the test of time
Many best friend relationships outlive marriages, cross-country moves, and even our parents. The magic of platonic love can withstand even the worst struggles.
They are our chosen family
Inevitably, our relatives' expectations and judgments will wear us thin. Luckily, best friends are always there to lighten the mood. Since we get to choose our best friends, they're usually compatible with our personalities and interests. They understand us, respect us, and, best of all, they know when to give us space.
They keep us healthy
Studies show that having a trusted friend or two in our lives can reduce stress and improve our immune systems. Sharing our burdens with a stable companion improves our quality of life significantly.
While we're way past this year's best friend day, next year's celebration is already around the corner. You might as well start making mini preparations to spend this special day with your bestie.
FAQ
What national day is best friend's day?
National best friends day is on June 8, and it is celebrated annually.
Is today national bae day?
National bae day is celebrated on June 10. It is one of the many holidays assigned to lovers to celebrate with each other.
What is national best friends day?
The US created this day for best friends to celebrate, attend events, and catch up. Some friends go to times square, taking advantage of the buy one get one deal.
How many best friends can you have?
Studies show that human brains limit how many meaningful relationships they can keep track of. Most people can have up to 5 intimate bonds and about 15 close friends.
What's the best friend code?
The best friend code is 477.
Can you have more than 2 best friends?
Yes, you can. Having close friends in all aspects of your life is essential.
Are there two friendship days?
International friendship day is celebrated on July 30 annually. However, friendship day is celebrated on August 7 in the US, while other countries celebrate this event on different days.