Long-range aircraft testing must be an incredibly tiring job. I mean, imagine cruising around in a plane for 17 hours at a time, putting fancy new jet engines to the test and ensuring that they can endure intercontinental flights on a regular basis. Boeing's glorious 787 Dreamliner needed to do just that, equipped with a pair of shiny Rolls-Royce engines which needed to put through their paces. So, how do you make a day-long flight interesting? By drawing a huge picture with your flight path, of course!
Originally captured and shown by the flight-tracking app Flightradar24, the 17-hour test saw the Boeing jet cruise over 22 different states, drawing an absolutely spot-on outline of itself thanks to timely turns. The trip both began and ended in Seattle, but the actual drawing only began once the plane had reached the upper peninsula of Michigan. The aerial doodle ended in the same place, and then the jet made its way back to the West Coast.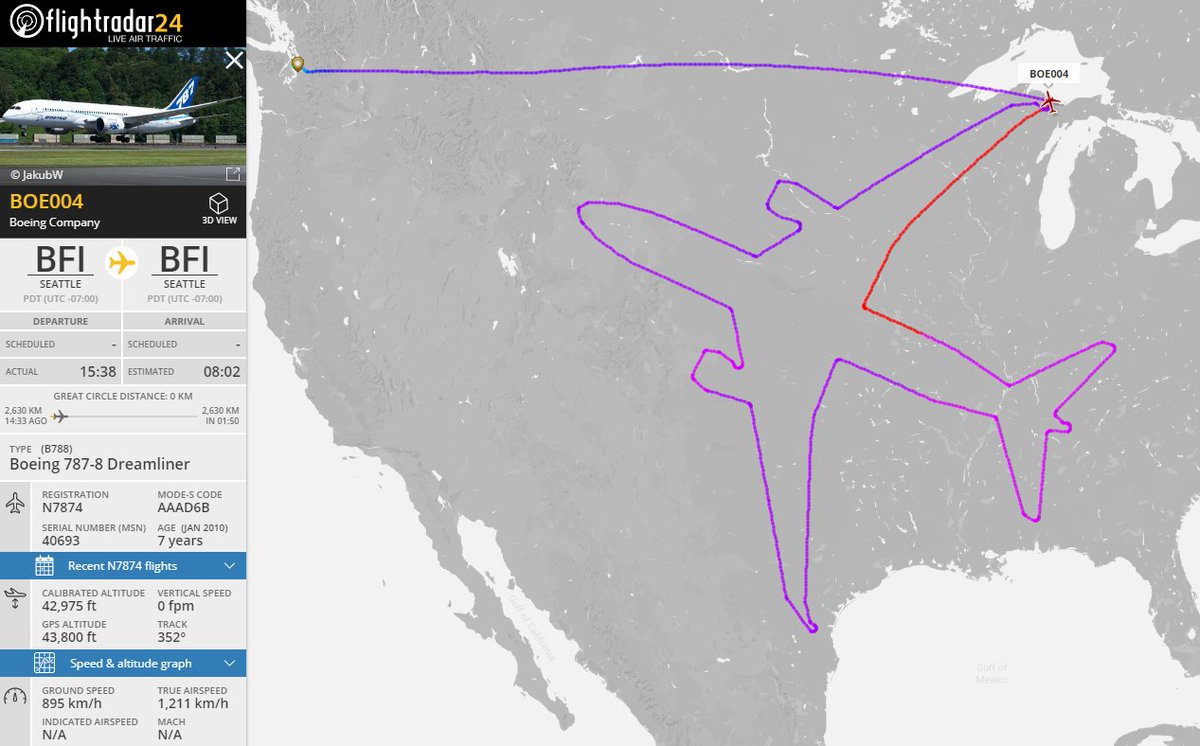 What's even more perfect about the drawing is that the nose of the aircraft outline actually points directly to the departure point, which is a really stellar nod to Boeing's home state. Boeing has made a habit out of GPS sky art in recent years, famously drawing a huge number "12" in honor of the Seahawks, as well as other aircraft imagery.
As far as this particular test goes, it seems everything quite well, and if the artistic skills of the pilot — or autopilot — are any indication, the Dreamliner's new engines are worthy of Bob Ross himself.