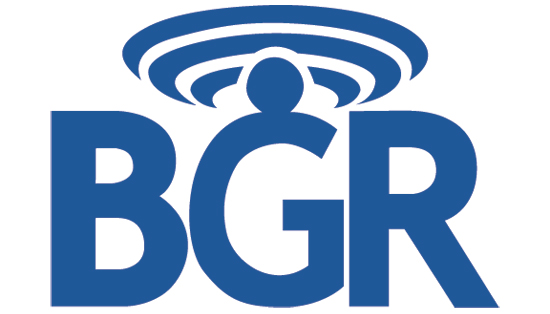 I wanted to share some amazing news with you all.
I am happy to report that BGR has been acquired by MMC. Moving forward, CEO of MMC Jay Penske and I are partners on BGR, and I couldn't be happier. This will allow BGR to grow enormously. From a more comprehensive and diverse editorial staff — all the way to the relaunching of BGR as BGR.com with new features and functionality, the site will advance dramatically and continue our mission: to break the biggest stories in this category possible. I am the President, Editor-in-Chief, and General Manager of BGR, and will continue to run the business as well as the editorial aspects of the site — nothing will change there.
BGR was started by myself, Jonathan Geller, a little more than four years ago. In that time, it has grown from just a small passion project into a profitable, dominant online business that is ranked with some of the biggest sites on the web. As I write this, BGR is, according to Technorati, ranked #49 out of every single site in the world. When I think back about how this was accomplished, and how with just a few great writers, and practically no infrastructure, we built something pretty mind blowing… I can't wait to hit #1.
Thank you for making BGR your daily go-to for the latest mobile and gadget news, we will have more information over the coming weeks on what we are working on to make BGR better than ever. Press release is after the break!
– Jonathan
FOR IMMEDIATE RELEASE
MMC ACQUIRES BGR.COM ONE OF THE LEADING DIGITAL CONTENT SITES IN THE WORLD
Boy Genius Report and Jonathan Geller join MMC, Jay Penske's growing digital media and publishing network
LOS ANGELES – April 27, 2010 – Mail.com Media Corporation, (MMC), the digital media company that owns and operates the Mail.com portal and email service as well as a growing portfolio of lifestyle brands including, Deadline.com, HollywoodLife.com, Movieline.com and OnCars.com, announced today its acquisition of BGR.com, one of the top mobile/gadget sites in the world. MMC also begins a long-term, multi-year partnership with Jonathan Geller, the highly respected founder known as Boy Genius from Boy Genius Report.
Launched in October 2006, BGR.com has grown quickly to become one of the top three sites in the mobile category. Demonstrating its appeal to a broad audience that extends beyond mobile, Technorati also lists BGR.com as one of the Top 50 most influential content destinations in the world, across all categories.
Like many kids with a fascination for technology and gadgets, Geller owned his first cell phone from the young age of 10 years-old. At 17, he began writing for Engadget. Not long afterwards, he started BGR as a passion project that quickly transitioned into the "go-to" site for breaking news for mobile devices and gadgets.
Now reaching over 1 Million users per month, BGR.com is the leading source for breaking news and analysis on products in-market as well as prior to launch. The site has also broken the news first on almost every new BlackBerry handset. In 2006, BGR.com was the first to report on AT&T's second half product launches before the news broke in mainstream media. Over the last four years, BGR.com has been the first to break news and provide exclusive content about many of the most significant product launches–months before the release and formal announcement.
Commenting on the move to MMC, Geller said "I'm excited to be able to partner with Jay Penske and MMC on the BGR property. I look forward to continuing to grow BGR globally with the support of MMC's talented team and extended network. Our new platform will allow us to deliver the same high quality exclusive breaking news that we're known for, but to an even larger audience. I'm also excited to have the opportunity to expand BGR beyond just the mobile category to reach a new core of ferociously dedicated readers".
The impact of the expansion cannot be underestimated. RIM's stock price increased by over 30% immediately after BGR.com broke the news of their new devices. Motorola's stock price grew by 8% following BGR.com's review of the DROID. Testament to the fact that the immediacy with which new media sites like BGR.com and Deadline.com, that break news and report on major events first, does in fact, move the needle in the financial sector.
"We're thrilled to announce our acquisition of BGR, and partnership with Jonathan. Very much in the mold of Nikki Finke of Deadline.com, Jonathan has singlehandedly built an influential site with original content that appeals to an extremely engaged and loyal following in one of the largest and most exciting categories online–and he's done it all before his 23rd birthday" said Jay Penske, the founder, Chairman and CEO of MMC. "I believe MMC is a perfect fit for Geller and BGR.com–because we provide the most original and conversational content on the web, and have the skill-set, infrastructure and reach to accelerate the scale of the BGR brand".
About BGR.com
BGR, or Boy Genius Report as it was formally known, was founded by internet personality Boy Genius (Jonathan Geller). Starting off writing for Engadget and Engadget Mobile, the then anonymous blogger quickly gained a massive online following by constantly breaking stories in the mobile gadget space. With the rise in popularity of Boy Genius' columns, a formal website became a necessity.
Visit BGR on http://www.bgr.com
Follow BGR at http://twitter.com/boygeniusreport
About Mail.com Media Corporation (MMC)
MMC is a leading digital media company founded by CEO Jay Penske in 2004. The company owns and operates Mail.com, a global multi-media publishing platform. In addition, MMC owns a unique portfolio of lifestyle brands that provide the web's best original content in categories including entertainment, automotive, breaking news, tech/gadget, media, finance, health, beauty, style and sports. Mail.com, OnCars.com, Deadline.com, HollywoodLife.com, BGR.com, Movieline.com, Fan.com, are all part of the MMC digital portfolio.