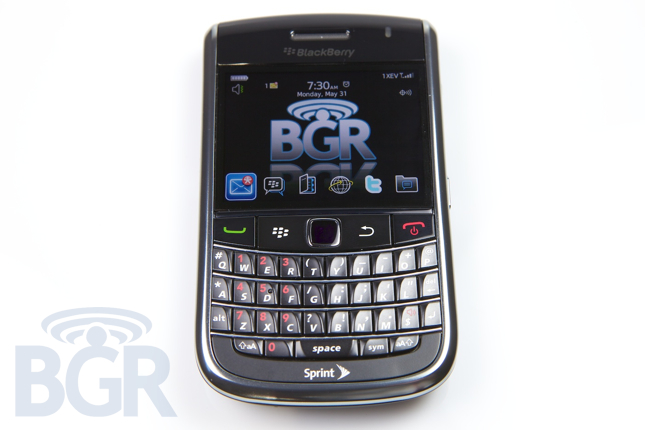 Ah, a Tour owner's dream. The BlackBerry Bold 9650 started life out as the BlackBerry Tour2. It then went through a late-stage metamorphosis and received a memory upgrade and name change for a couple of different reasons. One of the reasons is to utilize a positive product name RIM has built (the Bold line), and another would be to prevent hundreds of thousands of angry BlackBerry owners from practically taking over the entire city of Waterloo, Canada. You see, the BlackBerry Bold 9650 is what the Tour should have originally been, and by releasing a Tour2 under a year from the original device's debut would be straight up insulting. RIM killed two birds with one stone by renaming the device to be a Bold, continuing a successful device brand, and also trying to not completely obliterate an existing handset (even though the Tour 9630 will certainly be end-of-life'd very, very quickly). So is the BlackBerry Bold 9650 the best in the biz? You'll see soon enough, after the jump of course.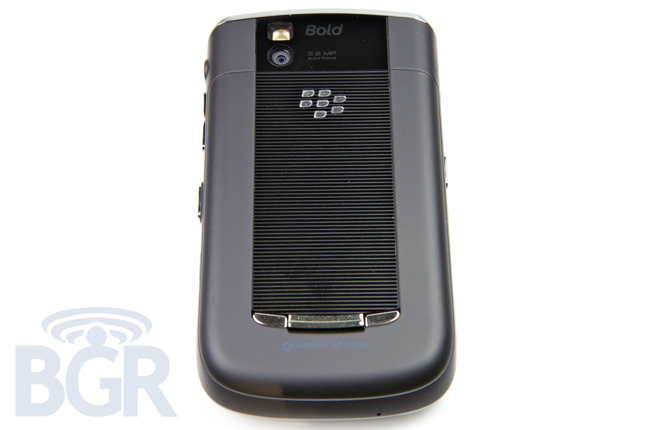 We have been playing with the BlackBerry 9650 on and off for a couple months, and now that we have an official unit from RIM and Sprint, we're able to effectively judge the handset. Instead of doing a traditional review, we figured since the device really hasn't changed so dramatically from the original BlackBerry Tour, we'd put our likes and dislikes into different sections.
Likes:
Durable, solid construction and hardware.
Great keyboard as always.
Sounds great as a phone, great reception, perfect voice performance with calls.
Much faster than the original Tour 9630, no real slowdowns or hangups in the OS, and a much speedier overall experience thanks to a newer and faster processor.
Wi-Fi — obviously.
We love the solid hardware that RIM has been known for. It definitely shows in the BlackBerry Bold 9650 and it's a real work powerhouse.
Dislikes:
The raised trackpad, menu, send, BlackBerry, back keys (they are raised up beyond the keyboard and are a little too high).
The terrible music speaker on the phone. It's on the left side, and is a single speaker with a single opening in the case compared to 3 openings in the BlackBerry 9700 case. Sound sounds muffled, and the volume is pretty low. Overall, it's kind of disappointing. Note: the speakerphone sounds great, we're talking strictly about music/audio playback.
The camera lens is still recessed so it can collect dust and isn't cleaned easily. It would have been great for RIM to make the entire cover go over the camera lens so it would be flat and thus easily accessibly/wipeable.
The phone is large in size and feels pretty outdated compared to sexier, even on carrier alternatives.
At the end of the day, this is what the BlackBerry Tour should have been. RIM's hardware roadmap seems to be 1-2 years behind other mobile smartphone powerhouse manufacturers (that is being generous), and the BlackBerry Bold 9650 demonstrates this. The device is incredibly solid, but it's overly large, especially when compared to a sleeker, sexier BlackBerry Bold 9700 sitting next to it. With phones that are pushing CPU speed barriers at 1GHz and beyond, RIM's using an estimated 500MHz CPU here with 512MB of RAM and no internal storage. And that's not exploring the truly ancient operating system that powers it.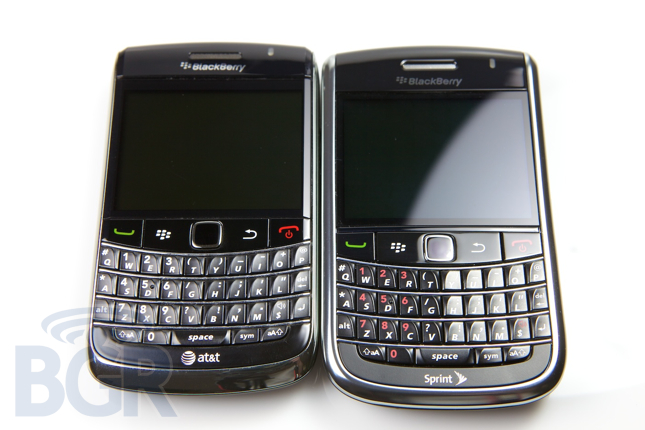 The handset itself just straight up feels outdated. It's a logical choice for a CDMA user, but we can't help but feel like this device really doesn't belong in a 2010 lineup. This is a great BlackBerry, and if email is your life, great. If not, there's not too much we can say the BlackBerry 9650 offers over competitors on Sprint or Verizon. HTC's EVO 4G and the HTC Droid Incredible (yes, they are two Android handsets) are miles ahead of this device, and unfortunately we're not sure we'd recommend this handset over one of those except in extreme scenarios.