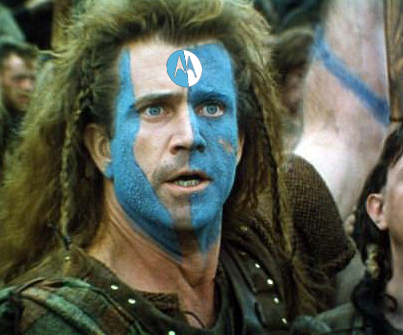 One of our Motorola ninjas hit us up to give us the low-down on their brand new unreleased flapship phone. It was described to us as being Motorola's "last stand", so to speak. Internally, everyone is hedging their bets on this bad boy, and if this doesn't get accepted like Motorola hopes it will, it's all over for them. Then again, it's been all over for them for a while now, no? In any case, the specs on the phone codenamed Alexander are:
Originally a 5 megapixel camera, but possibly scrapped since the ZN5 is out. It looks like it's going to be an 8 megapixel camera phone. At least that's what is floating around in the R&D labs…
The device will have a built-in NVIDIA chip which will handle both video and 3D graphics.
It will have GPS
It might possibly be a touch screen but that has not been confirmed to us just yet.
The phone is rumored to run UIQ as the OS, "probably version 4.0 or higher."
It's called a "Dark Project" phone because of the secrecy surrounding it.

Well, that worked out really pretty good.

Release right now is set for October, but as always, that could change.
Again, this is said to be Moto's last big attempt at getting back their market share and reclaiming victory. If this doesn't work out, we're told it's all over for them and they will sell the company.
How many RAZRs does it take to save Motorola? Apparently way more than 100M.