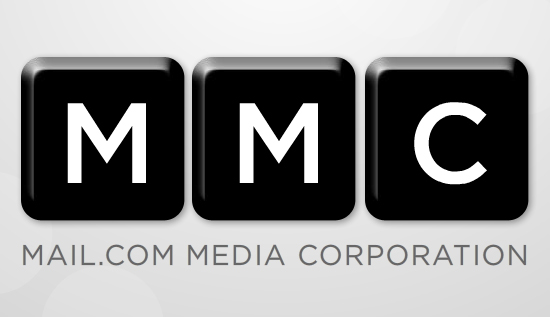 Hot off the wire: MMC, the parent company of BGR has announced a strategic transaction with the United Internet Group — Europe's largest Internet company. With a name like Mail.com and more than 14 million registered users, you can see why the Germans see tremendous potential to expand the offering internationally. As part of the transaction, MMC will transition the Mail.com email services over to United Internet AG while MMC will be the primary provider of original digital content to the Mail.com portal. Additionally, look for MMC to rebrand itself in the coming weeks. It's really exciting news, especially for a site like BGR… you'll just have to stay tuned. Hit the link below for the full press release!
MMC ANNOUNCES STRATEGIC TRANSACTION WITH EUROPE'S LARGEST INTERNET COMPANY

LOS ANGELES, CA. September 20th, 2010 – MMC, the leading publisher and digital media company that owns content properties such as OnCars.com, Deadline.com, HollywoodLife.com, Movieline.com, BGR.com, YHAwards.com, HollyBaby.com, Fan.com, India.com and others, today announced a strategic transaction related to its Mail.com asset with Europe's largest Internet company, United Internet Group. The Germany based United Internet, a multi-billion dollar publicly listed communications leader, plans to leverage their pioneering e-mail subsidiary GMX to continue the success that Mail.com experienced under the MMC umbrella, while dramatically building the email service internationally.

Under the terms of the agreement, the United Internet Group has acquired the Mail.com e-mail business from MMC, but MMC will remain the primary global content provider for the Mail.com portal. MMC will also be partnering with United Internet to launch properties and distribute online content across various international markets, initially targeting Germany and India. Jay Penske, Founder and CEO of MMC remarked, "This extraordinary transaction further enhances MMC's position as a global leader in publishing original digital content. Additionally, we are thrilled to embark on this partnership with United Internet and know that they will continue to expand the Mail.com brand internationally. We have tremendous respect for United Internet and the business they have built, and look forward to launching digital properties with them for years to come."

Over the course of the transition, the current Mail.com e-mail service will be migrated, with every user receiving the award-winning e-mail platform and interface from United Internet's primary e- mail brand, GMX. ―With Mail.com, we are looking forward to being able to combine the best international domain for e-mail with our globally successful e-mail product, says GMX General Manager Jan Oetjen. "The specific strength of Mail.com is its unique character: You can easily memorize the name @mail.com; it is attractive and, at the same time, a neutral alternative to provider- oriented address endings such as Hotmail, Yahoo or Google Mail globally. And furthermore Mail.com offers consumers a choice of over 300 additional e-mail addresses. On the highly competitive international e-mail market, we perceive Mail.com as a unique opportunity for differentiation which cannot be copied."

In connection to the acquisition of Mail.com, United Internet and MMC have also agreed on strategic collaboration for MMC's significant joint venture in the website India.com, which is also part of the MMC portfolio. This website will also take advantage of custom GMX-powered e-mail products. This strategic alliance also means a forthcoming rebrand for the holding company MMC. "In the coming weeks we look forward to sharing a new corporate identity which characterizes the strength and excellence of the collective brands in our portfolio and the content they create. Although the branding of MMC will be changing, all aspects of our corporate vision, strategy, business operations, events, and content properties remain unchanged—now with an even greater focus on expanding the portfolio of published content properties," said Jay Penske.