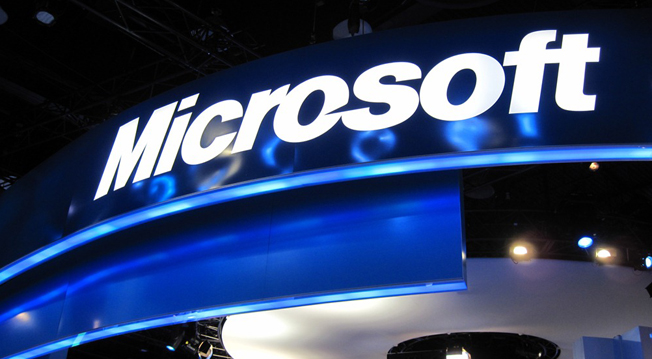 Microsoft (MSFT) is currently in the midst of a major transition unlike anything the company has dealt with in the past. According to our own sources and multiple subsequent reports, Microsoft is working on its own smartphone. While this would mark the first time Microsoft has launched a self-branded smartphone (we're not counting the KIN), the implications for the company are much greater than just a phone. Noted industry insider Eldar Murtazin has written a lengthy piece on the company's upcoming Windows Phone plans, but has also explored some of the reasons why Microsoft is being forced to make its own tablets and smartphones, and most likely its own laptops and desktops as well in the near future. This is a fundamental shift in the company's business model, and it could absolutely end up backfiring. We have included some of Eldar's most important points as well as our own thoughts and reactions from our own sources below.
Windows Phone has been a failure. And it's a curious failure, because the operating system is quite good. It's easily the second or third-best option out there, but it's not selling, the app library is lacking and consumers generally just don't seem to care. This is compounded by the fact that the enormous marketing support Microsoft and its partners have given Windows Phone hasn't helped.
Nokia (NOK) and AT&T (T) made every retail employee in the U.S. use a Lumia 900 as their personal phone for an entire month before release, took over Times Square for a promotional event, and are rumored to have spent between $10 and $15 million on marketing. If that can't make a dent with smartphone buyers, what does that tell you? And what does it tell you when the product being marketed is actually really good?
Here is where things get interesting, though.
According to Murtazin, Microsoft's royalty fees from licensing the Windows Phone OS to manufacturers like Nokia, HTC (2498) and Samsung (005930) are being given back to these companies in the form of marketing dollars. In Nokia's case, an arrangement similar to the one Murtazin describes is a matter of public record, as per the company's 2011 annual report:
We are paying Microsoft a software royalty fee to license the Windows Phone smartphone platform, which we record as royalty expense in our Smart Devices cost of goods sold. We have a competitive software royalty structure, which includes annual minimum software royalty commitments and reflects the large volumes that we expect to ship, as well as a variety of other considerations related to engineering work to which both companies are committed. We expect that the adoption of Windows Phone will enable us to reduce significantly our operating expenses. For example, the Microsoft partnership allows us to eliminate certain research and development investments, particularly in operating systems and services, which we expect will result in lower overall research and development expenditure over the longer-term for our Devices & Services business.

In recognition of the contributions that we are providing, we will receive quarterly platform support payments from Microsoft. In the fourth quarter of 2011, we received the first quarterly payment of USD 250 million (approximately EUR 180 million). We have started to recognize a portion of the platform support payments as a benefit to our Smart Devices cost of goods sold. The total amount of the platform support payments is expected to slightly exceed the total amount of the minimum software royalty commitments.
What was not previously known, however, is that similar arrangements focused on marketing apparently exist outside of Nokia and Microsoft's unique relationship. This effectively means Microsoft is paying OEMs to make Windows Phone smartphones when you consider that Microsoft licenses the company's vast patent portfolio to Windows Phone licensees. Microsoft is making no real revenue on smartphones, the most important space in the tech industry over the next several years, so what does this company need to do?
Well, it isn't making money from the operating system, and it likely won't in the future. Why? Because Microsoft can't charge the consumer for the operating system like it does on the PC. But even worse, this is most likely changing as well. Android and iOS operating systems are free. Android and iOS operating system upgrades are free. When the PC market completely shrinks and we're in the smartphone and tablet space, how is Microsoft going to get away with charging $300 for an operating system when both competitors offer free operating systems and upgrades?
Microsoft's leadership knows this, and that's why the company is starting to change the way it does business. Making its own smartphones is important because it not only allows Microsoft to better control the experience from start to finish, but it enables Microsoft to make money on hardware. Something Microsoft has not ever done outside of the Xbox (and Zune, sort of).
Making money on hardware is a start, and being able to lock customers into an ecosystem is another big step. The company has a real shot with the PC, tablet, smartphone and gaming ecosystems, but only if Microsoft controls it. At Microsoft's current market share trajectory, its combined market share of desktops, laptops, tablets and smartphones will most likely be just half of Android and iOS combined in the near future. This is something the company understands, and when you look at what that means for Windows OS licenses, it's downright scary.
Adding fuel to the fire, Microsoft's marketing budgets that are allocated so far for Q2 2013 include absolutely no support for Windows Phone partners. Look for Microsoft to spend an enormous amount of money on its own smartphones, trying to bolster profits in both the smartphone and tablet markets before the end of 2013.
When contacted for comment regarding licensing fees marketing arrangements, HTC declined to comment. Microsoft did not have a comment available at the time this article was published.