There are more photos that have been taken in the last twelve months than every photograph taken from the beginning of time up until then put together. But no one has truly solved the problem of photo organization, backups and protection, at least not in a fun and easy way. Lyve aims to do this with both hardware and software, and the company recently sent us its new flagship product to test. Has Lyve finally cracked this important problem and launched a product that's both simple and reliable?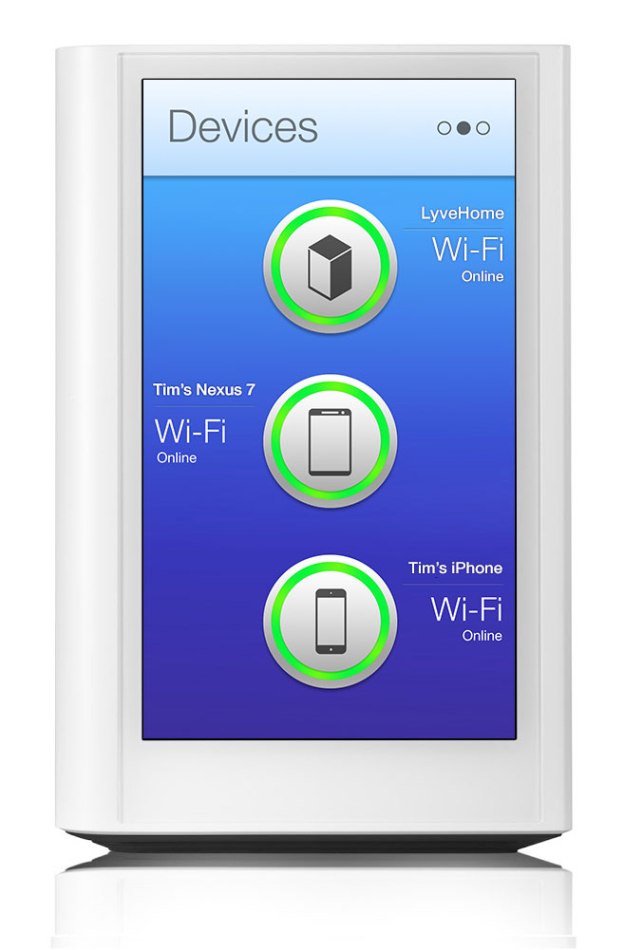 Let's start with the LyveHome, the company's hard drive-powered hub, which is the first in the world to feature a touchscreen.
All you need to get started is just sign up for a Lyve account, and you're off. That same account is used for LyveHome and the app that runs on your phone, tablet and computers. Once you do log in across devices, you can start to access all your pictures and memories that come right on the LyveHome.
The experience is great, and you're able to practically relive all of these moments from all of your sources, which is something I haven't been able to nail down before. Most of my media is scattered across multiple computers, SD cards, CompactFlash cards and hard drives, so just being able to connect a USB device or SD card and watch the hub copy all of my pictures and videos instantly is insanely cool. Additionally, on the computer side of things, Lyve's software can watch important folders and services like Dropbox, Google Drive, and iPhoto to automatically copy any new pictures and videos right over.
While you can grab all of your pictures directly from any camera or device that is plugged into the hub's USB port or SD card reader, there is also support for GoPro built right into new GoPro models, in addition to support for Vizio televisions. Look for more partners to be announced soon, too.
The iOS app itself mixes the ability to not only manage your moments, your photos and your videos, but it also allows you to rediscover them.
With a simple gesture you can go back and forth throughout your entire timeline, and it doesn't matter how many pictures or videos are being managed by Lyve. The app never slows down, and you almost can't run out of space.
Lyve syncs and backs up all of your data to all of your devices, including your phones and tablets, your computers, and the Lyve Home. But how it spreads out the actual data among them is unique — the only data that is sent to Lyve is metadata, not your actual files. All the actual picture and video files are shared between devices using a peer-to-peer network when they are in close proximity, otherwise it's done using direct device to device connections over the Internet.
The concept of Lyve is brilliant, it's easy enough for the average consumer to understand and use, and it's a great solution for anyone who doesn't want to worry about their moments being lost, deleted or misplaced.
We have also seen an advance preview of the upcoming software and hardware Lyve is working on, and the company's product is just going to keep getting better and better. In its current form, at $299, the price is a bit high on the hardware side of things, but you do get 2TB of storage and a solution and experience we think makes up for the slightly hefty price tag. Lyve also tells us that the company plans to deliver software upgrades and enhancements for the LyveHome with over the air updates instead of focusing on new hardware.
Lyve Home is the first product that has been awarded the BGR Seal Of Approval. Learn more about the BGR Seal Of Approval here.