With the iPhone 7 unveiling just a little bit more than a month away, rumors regarding Apple's next-gen iPhone have been coming down the pipeline at a furious clip. The most recent leak comes to us, once again, from the Chinese microblogging service Weibo. Earlier in the week, another Weibo leak allegedly sourced from a Foxconn insider relayed that the iPhone 7 will not be 100% waterproof and, more interestingly, will feature a non-mechanical home button.
DON'T MISS: Leaked video shows a real iPhone 7 in action for the first time ever
Today's Weibo leak — originally spotted by MacRumors — may not be anywhere near as enthralling, but it's still worth highlighting for anyone curious about what design changes, however subtle, Apple plans to incorporate on its next-gen smartphone.
The latest leak purports to show what the iPhone 7's front panel looks like and, interestingly enough, suggests that there will be some slight design changes to the iPhone 7. As evidenced from the photo below, the earpiece on the iPhone 7 appears to be distinctly larger than on previous iPhone models. Additionally, the two circular cutouts above the earpiece may represent dual proximity sensors, a rumored feature which made its way through the rumor mill this past June.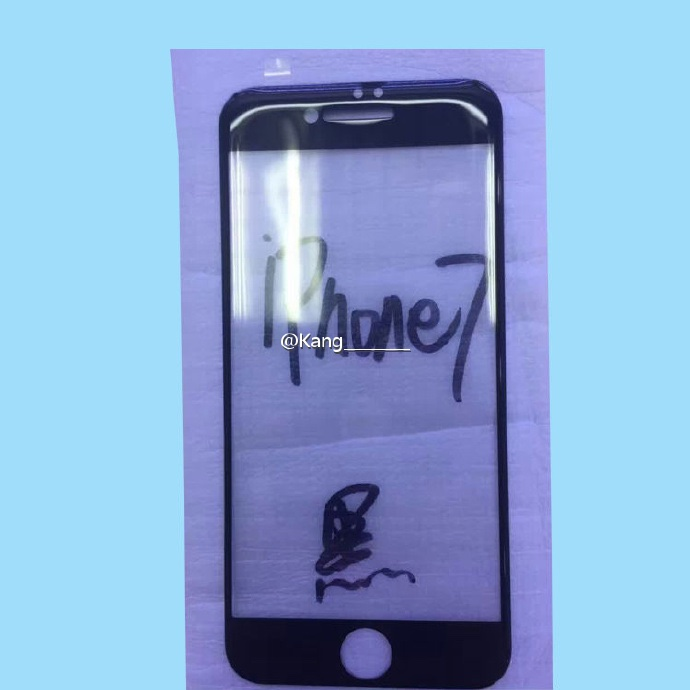 Taking a step back, it still remains to be seen what the chief selling point of the iPhone 7 will be. From what we've gathered so far, the overall design of the iPhone 7 will be essentially be similar to what we saw on the iPhone 6s, though one notable change is that Apple will likely move the unsightly antenna lines we had to endure on both the iPhone 6 and 6s to the sides of the device. Also worth noting is that the entry-level iPhone 7 will likely be a 32GB model and that a Space Black version of the iPhone 7may also be a possibility come September. Broadly speaking, it stands to reason that the iPhone 7's revamped camera will be the device's main selling point.