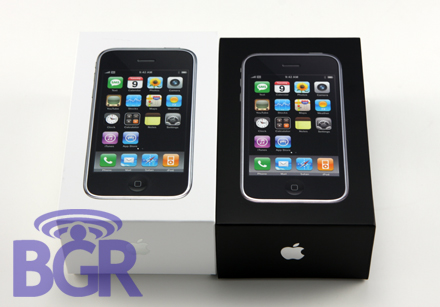 You didn't really think we wouldn't do it, did you? Well it's happening! First things first… our previous iPhone 3G giveaway winner! We didn't forget about you — no way. The winner of the previous iPhone 3G giveaway is Jackie Franco! You will be getting an congratulatory email with instructions momentarily. We said if more than one person picked the correct date, we'd pick one of them at random. Now, on to the rest of y'all! We're giving away your choice of either a 16GB black iPhone 3G or a white one. When you win, just let us know which one you want. Ah, but how do you win? Come on, this is BGR. Enter a comment, no hoops to jump through. Official rules below.
The iPhone 3G giveaway will run until Sunday July 20th at 11:59PM ET.
All you have to do to enter is drop in a comment — that's it!
Please enter once and only once. You know what happens when we get angries.
The iPhone you will receive if you win will be brand new and unopened. It also, obviously, will not be activated.
Good luck!