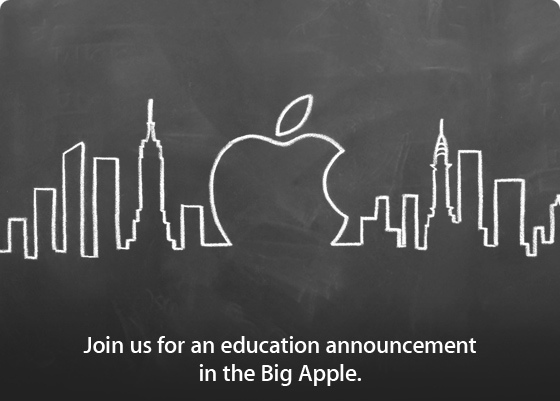 Moments ago at the Guggenheim Museum in New York City, Apple's VP of marketing Phil Schiller announced what has been rumored for weeks — Apple is setting its sights on the textbook industry. It seems that Apple will be more of an ally to textbook publishers with its new initiative, however, which is a drastically different approach from the company's entrance into the music business when it ruffled the feathers of the major labels. Noting the challenges kids face in school, Apple is playing up the company's strengths in delivering some of the best tools to help publishers deliver great content, made specifically for the iPad. Hit the break for more.
Textbooks for iPad, which became available by way of a new textbook category in iBooks 2, provide students with a modern, interactive replacement for conventional printed textbooks. They support multitouch gestures and also feature dictionary look-up integration and annotation. Students can highlight text, take notes and even create virtual note cards to reference later while studying.
Initially, high school-level textbooks will be made available in the iBookstore and they will each be priced at $14.99 or less. The first round of publishers with textbooks available for the iPad include Pearson, McGraw Hill and Houghton Mifflin Harcourt.
To create interactive textbooks and other digital books for the iPad, Apple has also introduced iBooks Author. The Mac application provides robust tools that let anyone build and publish interactive digital books for Apple's iBooks store. It has the same look and feel as Apple's iWork apps, and includes features like gallery support, 3D animation, video and interactive image support and more. Users can even insert custom Javascript or HTML5 code into eBooks using iBooks Author.
iBooks 2 is available immediately as a free download in Apple's iOS App Store, and iBooks Author is available in the Mac App Store for free as well.