No matter how I look at Secret Invasion, I can't find the silver lining. As I said in my mid-season review, I could stop watching now and be fine. So far, it feels like Secret Invasion will have no impact on the MCU in the ways that were teased. It looks like we're heading toward a boring, happy end in the Secret Invasion finale. I hope I'm wrong, and the final two episodes surprise me.
I do have newfound hope for Armor Wars, a project that focuses on War Machine (Don Cheadle). Secret Invasion actually has me interested in what the movie could deliver. Before I can explain, know that Secret Invasion spoilers will follow.
One of the most popular Secret Invasion theories came true. James "Rhodey" Rhodes is in fact a Skrull in disguise. We saw hints in the first three episodes, and then Marvel showed us a Skrull transforming into Rhodey to drive the point home.
The obvious question that Marvel needs to answer concerns Don Cheadle's beloved character: How long has War Machine been a Skrull?
The answer to that question will make or break Armor Wars. The project will be a full-fledged Marvel movie, though it doesn't have a release date at this time. Still, it's better for Armor Wars to be a film rather than a TV show. Marvel is far from nailing the recipe for success when it comes to Disney Plus series.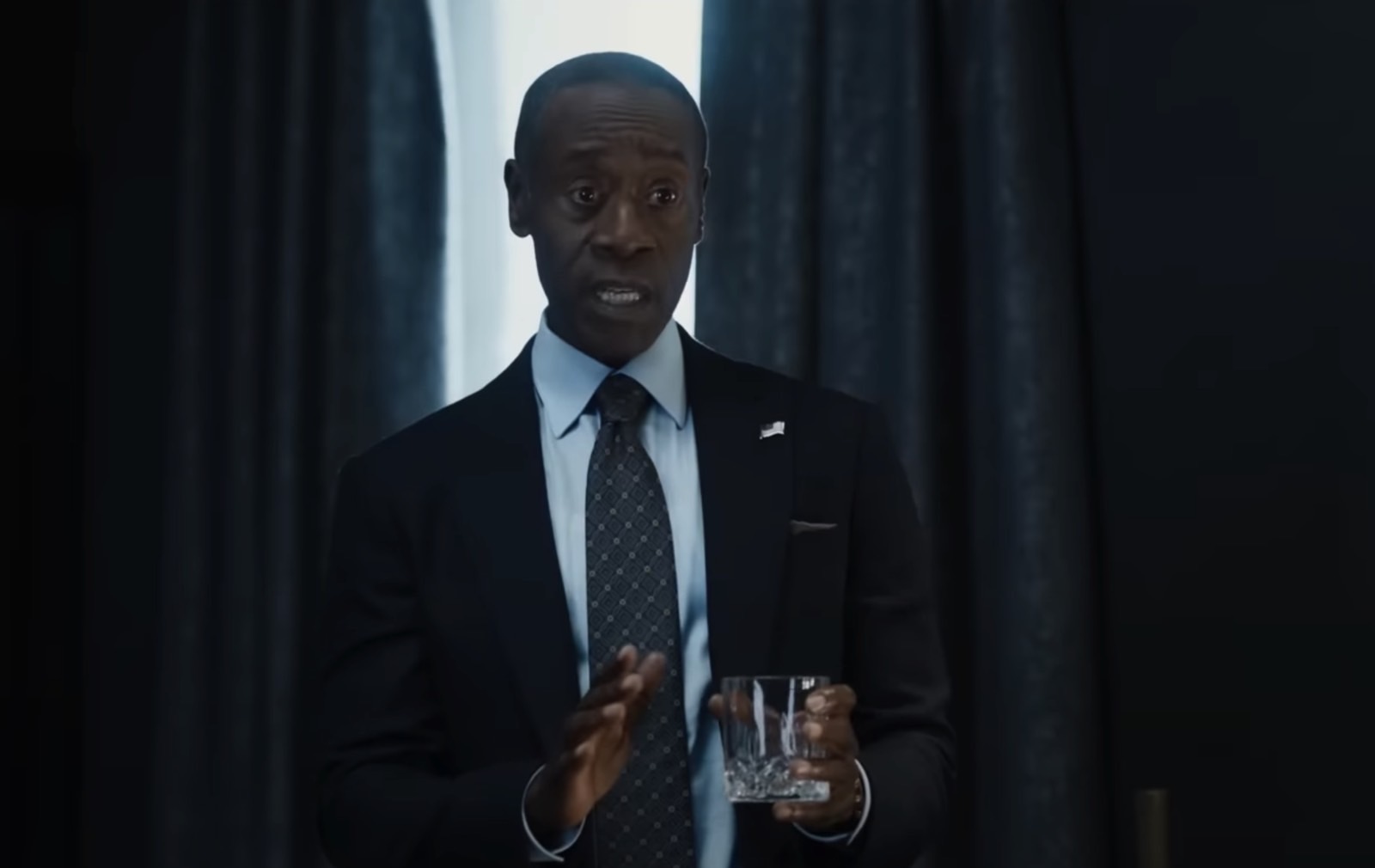 The gist of Armor Wars is that War Machine will have to fight a slew of enemies who have been stealing technology from Tony Stark's (Robert Downey Jr.) companies.
That doesn't sound that exciting until you see Secret Invasion. That's when you realize that the James Rhodes we've seen in recent Marvel movies might have been a Skrull all along. And that he might continue to be one after Secret Invasion. But I'm confident that Nick Fury (Samuel L. Jackson) will save the real Rhodes by the end of Secret Invasion.
Since I said that the success of Armor Wars depends on how Marvel answers the big James Rhodes question, I'll give you two possibilities.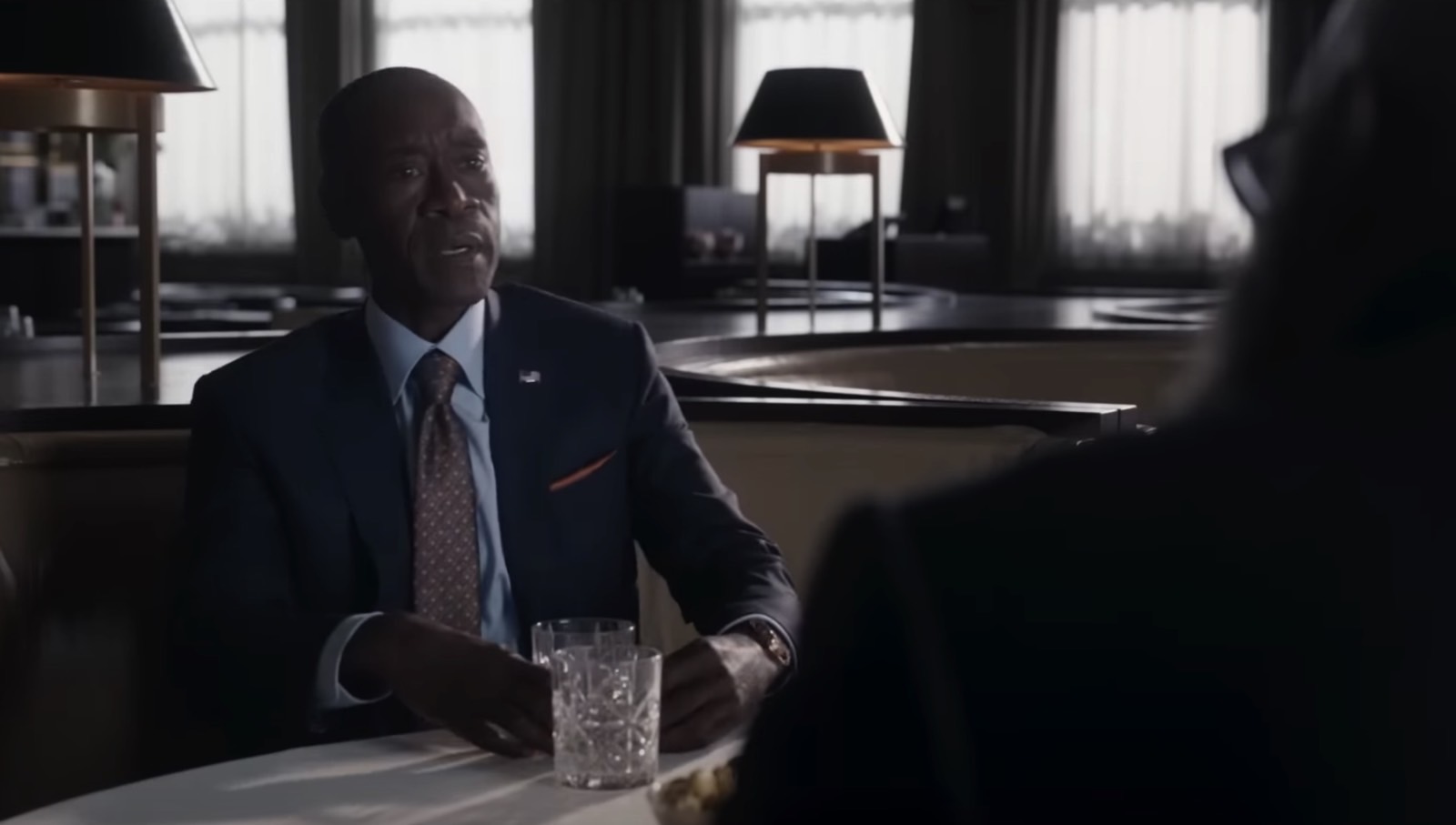 The boring answer
The Skrulls have kidnapped and replaced James Rhodes after the events of Avengers: Endgame, maybe after The Falcon and the Winter Soldier.
This keeps Rhodey's arc intact. The MCU has given James Rhodes some fun moments over the years, especially between Iron Man and War Machine.
This is the boring route. It would still be interesting to explore Rhodey dealing with the aftermath of his Skrull replacement's actions. But you probably wouldn't even have to watch Secret Invasion to understand Rhodey's arc in Armor Wars.
I hope Marvel doesn't take the obvious route. I hope the invasion has been underway for a while, and that James Rhodes was a Skrull at least since Captain America: Civil War.
The more exciting option
How amazing would it be for the James Rhodes we saw since Civil War to have been a Skrull all along? The Skrull rebels would have replaced Rhodes to keep an eye on three massive threats: Iron Man as a standalone hero, the Avengers, and the US government.
Considering the context, Rhodes would have been at the center of it all, masquerading as one of the most important Avengers.
That would have been the initial plan. But before the Skrulls could act, Thanos (Josh Brolin) happened. The Mad Titan wiped out half the universe's living beings, including half of the remaining Skrull population. Suddenly, the Skrull posing as War Machine could have found himself alone. Unable to escape his predicament. But also unwilling to do it.
The Rhodes-Skrull could have formed a real bond with Black Widow (Scarlett Johansson) and Nebula (Karen Gillan). He could have been a real friend to Tony Stark and the remaining Avengers. The Skrull in disguise could have also grown closer to Carol Danvers (Brie Larson). And he could have acted as War Machine whenever he was needed, as that would have been the only thing he had left.
Meanwhile, the real Rhodes would be a prisoner. Or he could have been wiped in the blip.
A Skrull being Rhodes for nearly a decade in the MCU would mean we'd lose his character arc so far. But consider how amazing it would be for Rhodes to wake up from a Skrull-induced coma with a vengeance. To find out what he has been missing. About the Thanos attack. About Tony dying. About the world not trusting James Rhodes.
And he would find out that his Skrull replacement might be responsible for Stark weapons getting into the wild.
Secret Invasion could help deliver a great revenge story in Armor Wars, one that would provide a more complex character arc than what happened so far in the MCU.
I am just speculating at this point, as I don't have any trusted Armor Wars plot leaks to work with for now. But Secret Invasion episodes 5 and 6 should give me the Rhodey answer I seek.