While there are countless sitcoms, reality shows, and legal dramas on TV, finding a great epic fantasy TV series can be a struggle. Considering the effort required to recreate a fantasy world — from the sets to the costumes to the props — this is not too surprising, but there has been a resurgence of the genre in recent years. Below are our ten favorite epic fantasy TV series, and where you can stream them. It features a healthy mix of live-action and animation.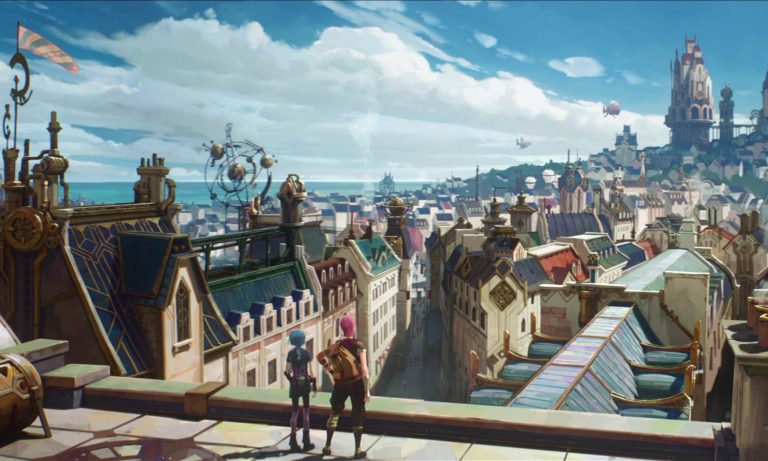 Few, if any, epic fantasies can balance world building, character development, and thrilling action better than Arcane. It's set in the world of the popular PC game League of Legends, but the story is completely original, so it requiries no prior knowledge. All you'll need is a healthy appetite for cool magic systems and absolutely gorgeous animation.
"Tensions between two cities boil over as new inventions threaten revolution," Netflix explains in its synopsis. "In Piltover, Hextech democratizes magic. In Zaun, a drug transforms humans into monsters as Arcane brings some of League of Legends' famous champions to life."
We are all still coming to terms with the fact that Henry Cavill won't see this story through to the end as Geralt of Rivia, but The Witcher is nevertheless one of the best live-action fantasy series of the past decade. It might not have the budget of Game of Thrones, but it successfully adapts Andrzej Sapkowski's book to the small screen without losing sight of the brutality of this world and the comradery of its core trio of characters.
"Geralt of Rivia, a mutated monster-hunter for hire," says Netflix's synopsis, "journeys toward his destiny in a turbulent world where people often prove more wicked than beasts."
Shadow and Bone (Netflix)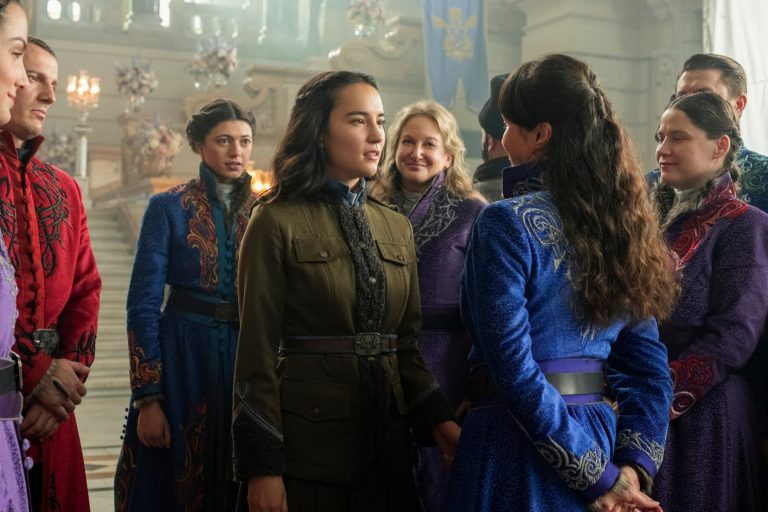 There have been a spate of young adult fantasy novel TV adaptations in recent years, and one of the most compelling is Shadow and Bone. This series takes place in the Grishaverse — a shared universe invented by author Leigh Bardugo in which magic users called Grisha can manipulate matter. There's also plenty of romance, which some of the other series lack.
Netflix says: "Dark forces conspire against orphan mapmaker Alina Starkov when she unleashes an extraordinary power that could change the fate of her war-torn world."
Avatar: The Last Airbender (Netflix)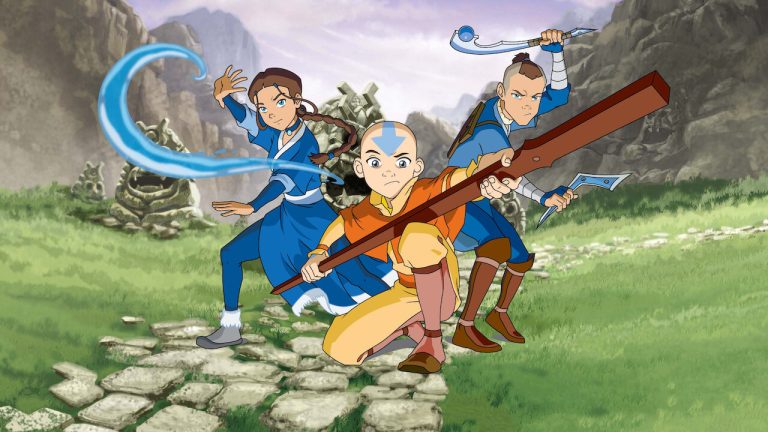 This was already a terrible movie and will one day be a live-action series, but Avatar: The Last Airbender is also one of the best epic fantasy series of the 21st century. The series follows Aang, the only individual on the planet who can bend all four elements — water, earth, fire, and air — as he strives to save the world alongside his lovable companions.
Per Nickelodeon: "Aang must undertake a mystical but dangerous quest to fulfill his destiny as Avatar and bring peace to a war-torn world."
The Dragon Prince (Netflix)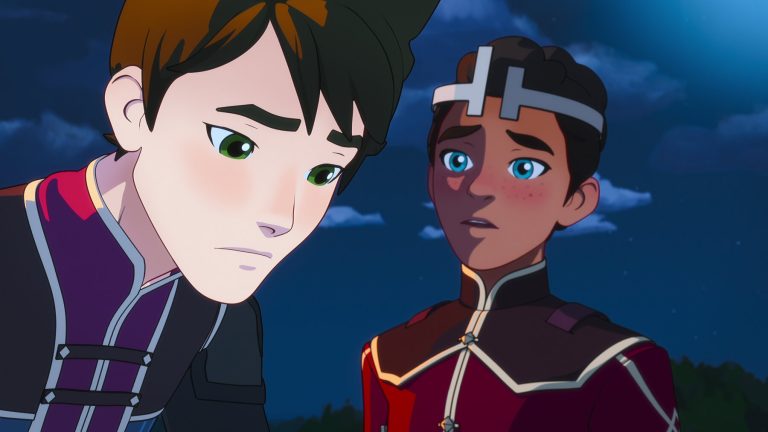 After serving as head writer on Avatar: The Last Airbender, Aaron Ehasz turned his attention to a new animated fantasy universe for Netflix. The Dragon Prince tells the story of dragons, humans and elves vying for power on the continent of Xadia. By the time its seven-season run comes to an end, it's will be among Netflix's longest-running series. Unlike some other shows on this list, this one should reach its natural conclusion.
"An extraordinary discovery inspires two human princes and an elven assassin to team up on an epic quest to bring peace to their warring lands," reads Netflix's description.
Game of Thrones (Max)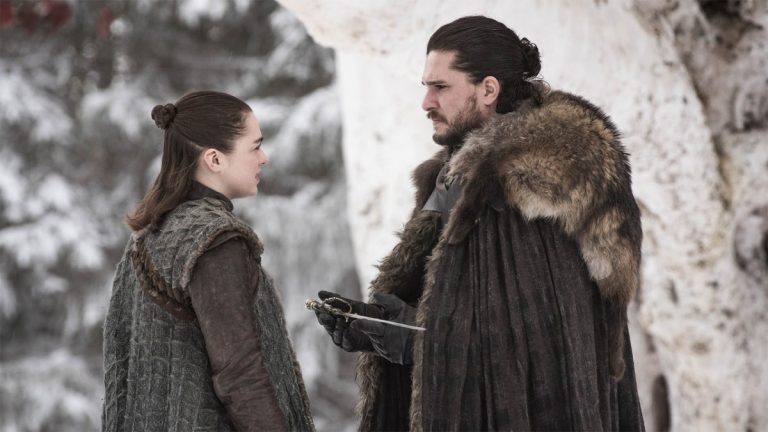 Despite the disappointing finale, there's no question that Game of Thrones is the most influential epic fantasy TV series of all time. The scope, scale, and budget were all unimaginably large, and as a result, this HBO series brought to life a world in which kingdoms were at war, dragons were real, and even our favorite characters could die at any moment.
HBO's synopsis: "Trouble is brewing in Westeros. For the inhabitants of this world, control of the Iron Throne holds the lure of great power. But in a land where seasons can last a lifetime, winter is coming…and beyond the Great Wall that protects them, a forgotten evil has returned."
If you're looking to return to Westeros, you can watch House of the Dragon on Max.
His Dark Materials (Max)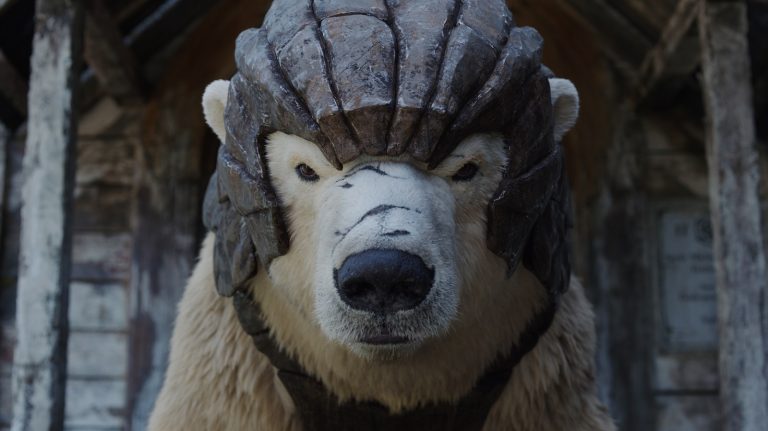 In 2007, the first book in Philip Pullman's fantasy trilogy His Dark Materials was adapted into a mediocre film. More than a decade later, HBO and BBC One took another stab by adapting the entire trilogy into a TV series, and it was more successful on every level. It's more faithful to the original books, which have a very critical view of how religion governs our lives, and has a great cast led by Dafne Keen (Logan), Ruth Wilson, and James McAvoy.
As HBO's synopsis explains, His Dark Materials "follows young orphan Lyra (Dafne Keen) on an incredible adventure into a parallel world where a human's soul exists outside one's body — in the form of a talking animal."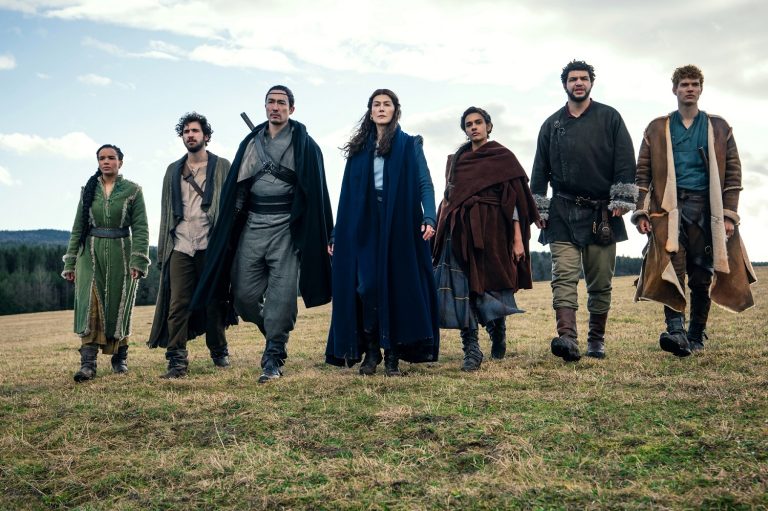 Fans of George R.R. Martin's A Song of Ice and Fire often express their real concerns about the author failing to finish the series in his lifetime. After all, it's happened before, as was the case for Robert Jordan and The Wheel of Time. The high fantasy series was eventually completed by the author Brandon Sanderson. 6 years later, Amazon began producing a show based on the books. While it might not have the prominence of The Lord of the Rings, two seasons in, many fans are finding a lot to love about this adaptation of Jordan's 14-book series.
Here's the official synopsis of the series from Amazon: "The lives of five young villagers change forever when a strange and powerful woman arrives, claiming one of them is the child of an ancient prophecy with the power to tip the balance between Light and Dark forever. They must choose whether to trust this stranger – and each other – with the fate of the world before the Dark One breaks out of His prison, and the Last Battle begins."
The Legend of Vox Machina (Prime Video)
Most epic fantasy series take themselves very seriously, but The Legend of Vox Machina is the one true comedy on this list. Vox Machina is based on the actual play web series Critical Role, featuring many of the same players voicing their characters, including Laura Bailey, Taliesin Jaffe, Ashley Johnson, and Matthew Mercer. Although there are plenty of laughs, the animated series also tells a compelling story about saving the town of Whitestone.
"They're rowdy, they're ragtag, they're misfits turned mercenaries for hire," says Amazon in the synopsis on its site. "Vox Machina is more interested in easy money and cheap ale than actually protecting the realm. But when the kingdom is threatened by evil, this boisterous crew realizes that they are the only ones capable of restoring justice. What began as a simple payday is now the origin story behind Exandria's newest heroes."
Fullmetal Alchemist: Brotherhood (Hulu)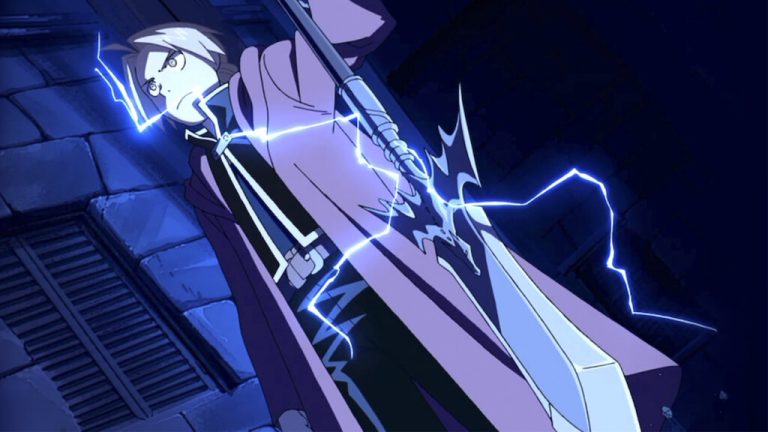 We'll cap off this list with a show many fans consider the best anime series of all time. Fullmetal Alchemist: Brotherhood is actually animation studio Bones' second attempt at adapting the beloved steampunk fantasy adventure into a TV show. Brotherhood is the more faithful rendition, telling the full story of the manga over the course of 64 episodes.
IMDb summary: "When two brothers fail to resurrect their dead mother, resulting in the youngest losing his body and the oldest an arm and leg, they end up joining the military in hopes of finding the Philosopher's Stone, which could return their lost bodies."