As Taylor Swift's hugely successful Eras Tour has steamrolled across the country this summer, fans have taken notice of a camera crew that seems to be ever-present — capturing not only close-up footage of Taylor on stage but also of her fans, as well as presumably behind-the-scenes shots and much more. Of course, it's not exactly an uncommon sight to see a camera crew on hands to document a concert by a major pop star, but Swifties nonetheless have begun speculating that there might be an Eras Tour documentary of some sort in the works, or at the very least another concert film from the singer.
Giving fans even more reason to speculate, Swift posted a video montage to her Instagram account in recent days, combining footage from the entirety of her tour thus far and captioning it "Summer forecast: Cruel."
Depending on how you wanted to interpret that post, you could presume, as some fans have, that Taylor is saying she knows the summer has been cruel — to the many, many Swifties who are unable to afford or even find tickets to one of her Eras Tour shows. And who would also be quite grateful to watch a documentary film about the tour from the comfort of their couch.
Taylor Swift documentaries — where to watch them
For now, at least, there's plenty to stream online that the reigning queen of pop superstardom has released over the years — which has included five documentaries in all, three of which are still available to watch (the other two having been limited-time releases). Two of the current titles are free to stream with a Netflix subscription, while the third and most recent is only available to watch on Disney+.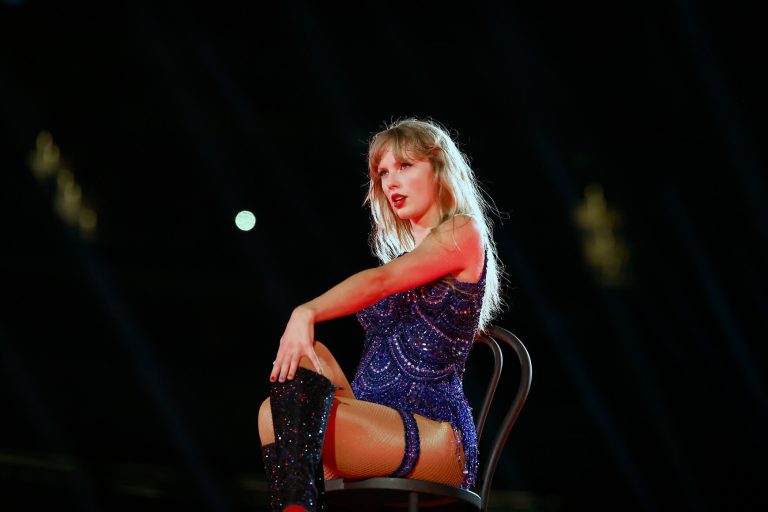 The Reputation Stadium Tour (Netflix)
This first two-hour Taylor concert documentary, documenting her Reputation stadium tour, hit Netflix back at the end of 2018 and gave fans front-row seats to the sold-out final show on the US leg of that tour.
Sixty thousand screaming fans were there in person to see everything from incredible pyrotechnics to fireworks, as well as action across multiple stages — and even, for some reason, a 63-foot cobra named Karyn. Overall, this tour grossed almost $346 million, the highest gross ever for a US and North American tour at that time.
Miss Americana (Netflix)
This next Taylor Swift film is more of a pure documentary, and it debuted on Netflix just before the Covid pandemic exploded. Miss Americana, Netflix explains, offers a "raw and emotionally revealing look at Taylor Swift, one of the most iconic artists of our time, during a transformational period in her life.
"The film tells the story of Swift navigating the difference between who the world wants her to be, and who she wants to be. Director Lana Wilson offers a luminous and multifaceted window into a global superstar learning to embrace her role not only as a songwriter and performer, but as a woman harnessing the full power of her voice."
Folklore: The Long Pond Studio Sessions (Disney+)
Finally, another must-watch for Taylor fans is her Disney+ documentary Folklore, which debuted in November 2020 and involved the star performing every song from her then-most recent album of the same name.
Per Disney+: "Accompanied by her co-producers and filmed at the historic Long Pond Studios, a setting that evokes the nostalgic, wistful nature of the album, Taylor discusses the creation and meaning of each song as they record their first in-person performance together, since remotely producing the collection."