Following in the footsteps of Pokemon Go (and virtually every other online mobile game on the App Store), Nintendo introduced a limited-time event called "Loads of Coins" in Super Mario Run this week. Throughout the event, which lasts from January 16th to January 26th, players will be able to collect 1.5 times as many coins as usual by competing in the game's Toad Rally mode.
"The Loads of Coins event in now on!" reads the event notification that popped up this week. "Win at Toad Rally during this period, and you'll get 1.5 times as many coins as usual. Now's your time to rake it in!"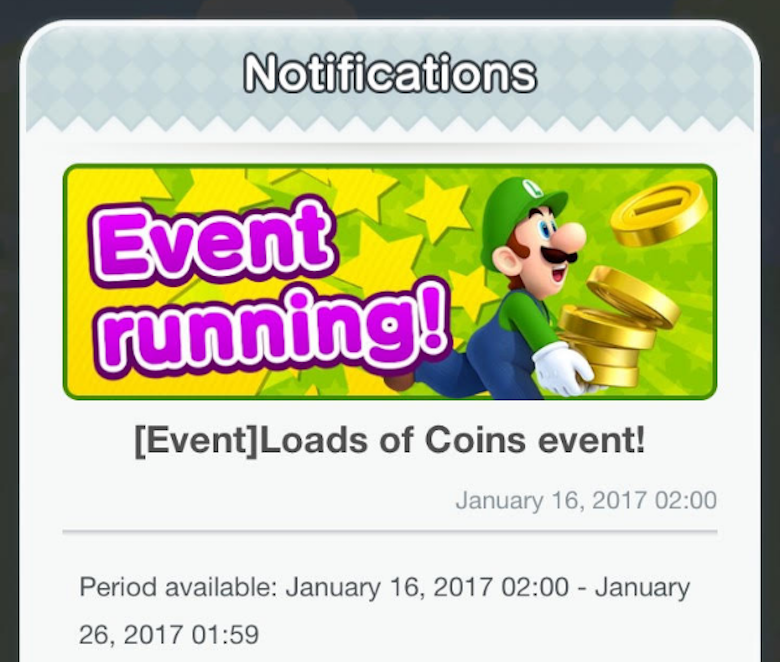 The notification goes on to explain that players will need to have completed the Kingdom Builder tutorial before they can join in on the fun. Players will also need to use Rally Tickets to enter into a Toad Rally, as usual, and will still be awarded the standard amount of coins if they lose a match.
It's a shame that Super Mario Run is likely never going to receive the kind of substantial updates that revived Pokemon Go at the end of 2016, but it's nice to see that Nintendo hasn't completely abandoned the app following its release in December. Hopefully this will be the first of many events to come.