Secret Invasion is about a secret war on Earth almost no one knows is happening. A faction of the Skrulls wants to take over the planet by causing a world-ending event. Nick Fury (Samuel L. Jackson) is aware of this war and wants to win it on his own. But Fury and his allies are about to face off against powerful Super-Skrulls, unlike anything they've seen so far.
Super-Skrulls coming to the MCU isn't a spoiler. Marvel teased this development in the trailers. And Secret Invasion episode 2 finally showed us how Super-Skrulls would come to join the MCU. This is one of the biggest reveals from the second episode, one you might have missed if you weren't paying attention. It also features a brilliant Iron Man Easter egg that continues to be a loose end for that franchise.
Before I explain, know that big spoilers will follow below.
The Avengers threat in Secret Invasion
Unlike other Marvel movies and TV shows from Phase 4 that go out of their way to avoid explaining why the Avengers can't help, Secret Invasion does a great job addressing the elephant in the room.
On the one hand, we have Gravik (Kingsley Ben-Adir), who is aware of the Avengers threat. And he is working on something to deal with that. That's the Super-Skrull development that I'll get to in a moment.
On the other hand, we have Fury and James Rhodes (Don Cheadle) discussing the Avengers. Fury doesn't want their help for fear that the Skrulls might replace them with fakes.
That's one way to deal with the Avengers threat. Replace the ones that do not have powers, like War Machine.
We know from the comics the Skrulls can't replicate natural capabilities. So their best bet is shape-shifting into the kind of heroes that do not have any sort of genetic powers. Iron Man (Robert Downey Jr.) is an option, just like War Machine.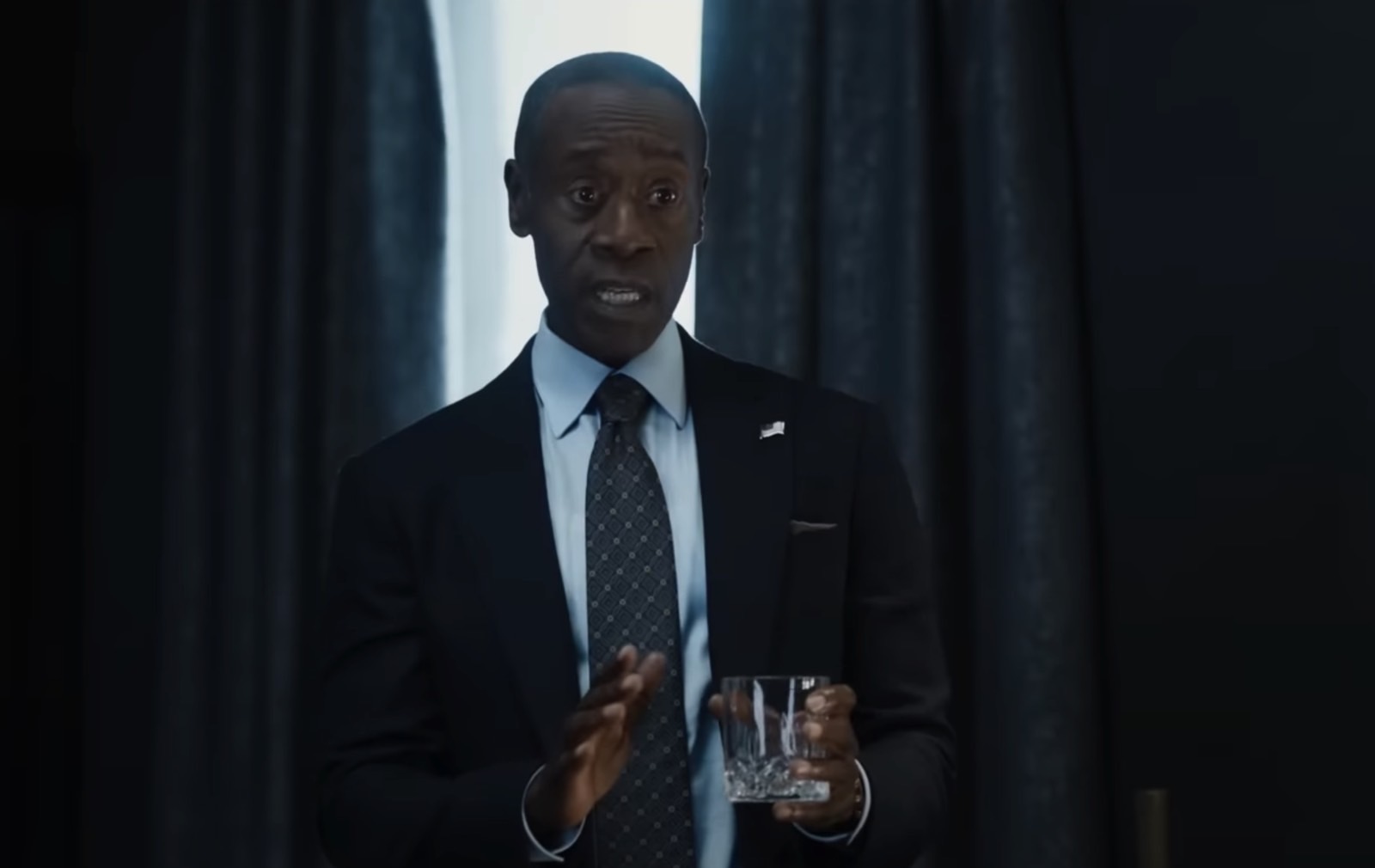 So are Black Widow (Scarlett Johansson) and Hawkeye (Jeremy Renner), Sam Wilson (Anthony Mackie), and Kate Bishop (Hailee Steinfeld). Even Steve Rogers (Chris Evans) would qualify, considering that Skrulls are already pretty strong.
But this still leaves in place the Avengers that do have powers. Like Doctor Strange (Benedict Cumberbatch), Hulk (Mark Ruffalo), Thor (Chris Hemsworth), Captain Marvel (Brie Larson), Spider-Man (Tom Holland), She-Hulk (Tatiana Maslany), and Ms. Marvel (Iman Vellani). Not all of them are anointed Avengers yet, but that's beside the point.
That's why Gravik needs Skrulls with genuine superpowers and why he's secretly developing the Skrulls' own Super Soldier Serum that will transform some of them into Super-Skrulls.
The great Iron Man 3 Easter egg
G'iah (Emilia Clarke) quietly switched sides late in episode 1. She learned that Gravik was responsible for her mom's death, which changed her perspective on the rebellion. As such, we see her spy on Gravik's research.
She discovers that the Skrulls have obtained genetic codes from various types of creatures. The list includes Groot, Frost Beasts, Cull Obsidian, and Extremis.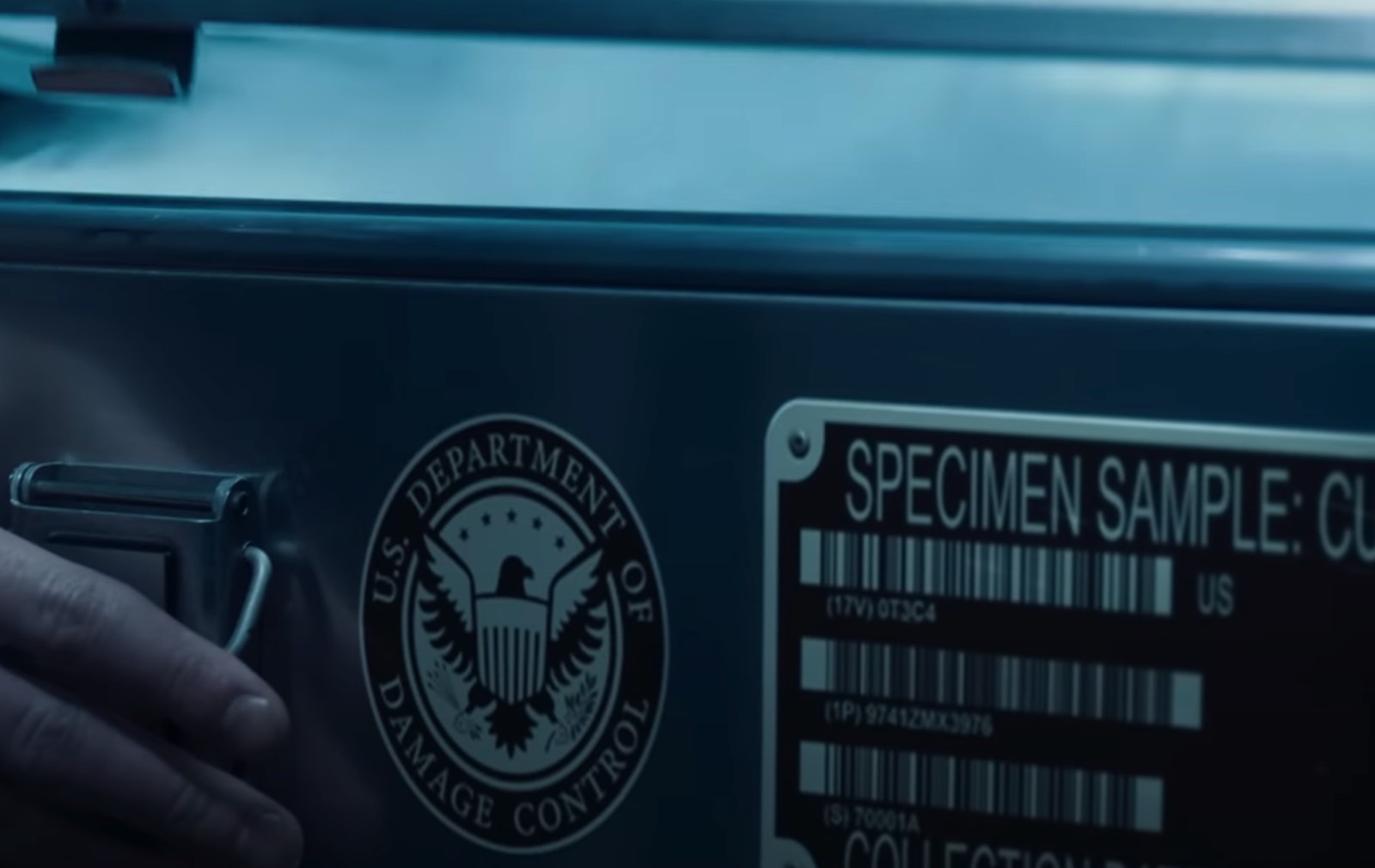 The Skrulls collected the DNA from these species on Earth. The first three probably come from the Avengers' fight against Thanos (Josh Brolin) and his armies in Infinity War. Cull Obsidian's hand is hilarious proof of that. The trailers also teased Cull Obsidian's hand, as seen above. It's likely the Skrulls stole the samples from the Department of Damage Control (DODC).
But the final item on the list isn't a creature from outside the planet. It's the Extremis virus from Iron Man 3. The virus lets you regrow body parts but also gives you massive power. Extremis is also an Iron Man 3 loose end that Marvel never fixed.
The Skrulls apparently have access to these samples. They're likely trying to include DNA from these creatures in their soldiers.
When will we see Super-Skrulls?
I said before that expecting Super-Skrulls in Secret Invasion isn't a spoiler if you've seen the trailers. In one scene, we see Gravik turning his hands into what look seem to be Groot-like branches. He's clearly a part of the Super-Skrull program.
We'll probably see him show off his power soon. And I suspect that the Skrulls will attack the US President posing as Russians who want retaliation for the Moscow bombing. The Skrulls want a Russia-US war that would escalate into a nuclear conflict.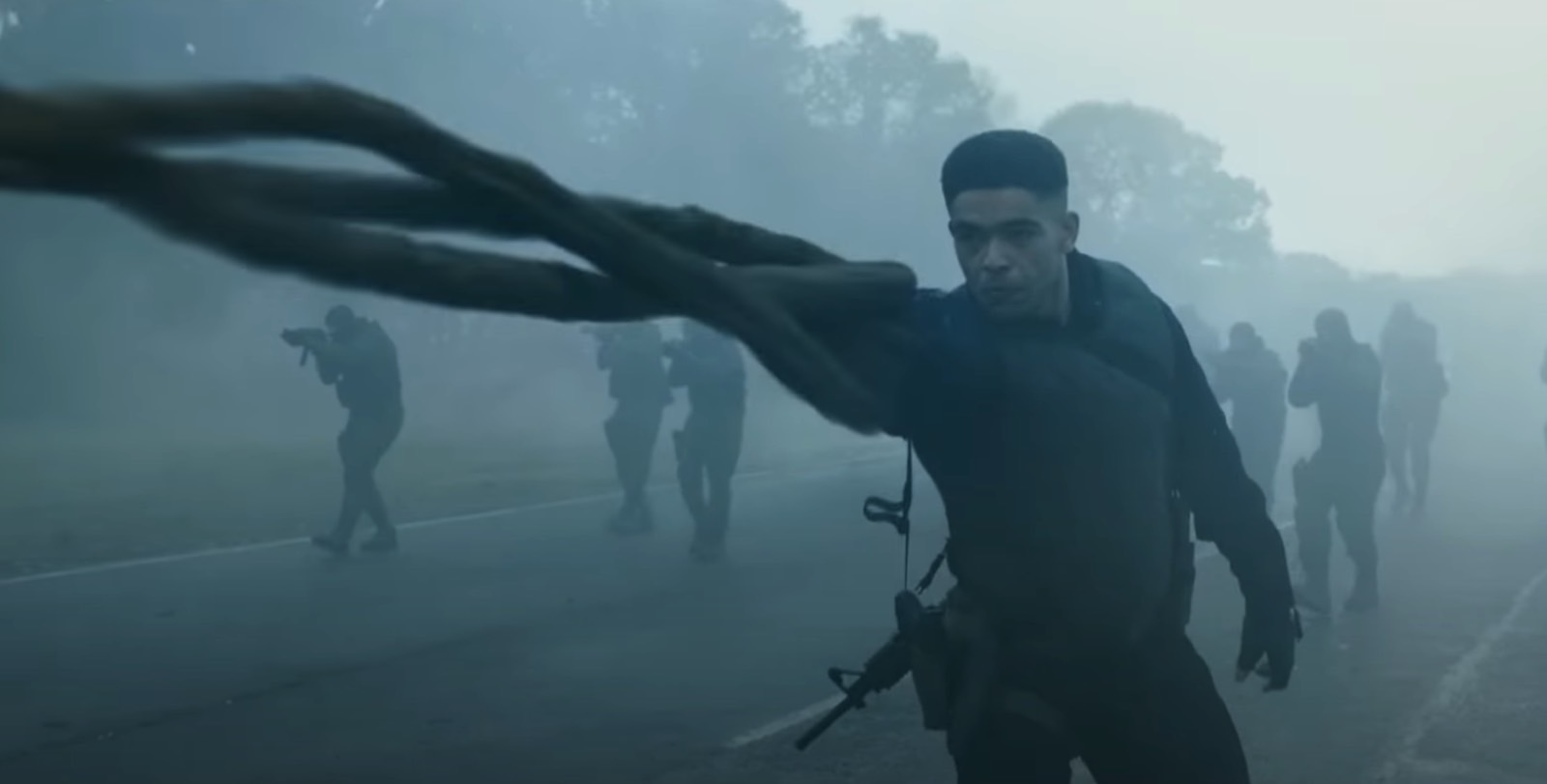 It's in that attack that Gravik's Super-Skrull powers might appear. It's all speculation based on the trailers, however.
But I can't help but wonder whether Gravik will have other powers. Whether he'll get the Extremis virus too. Or whether he'll stick to replicating Groot's abilities.