It's been ages since the last type-themed event in Pokemon Go, but on Thursday, developer Niantic announced that Psychic-type Pokemon will take center stage in the mobile game for the next two weeks. Starting on Friday, October 5th at 1:00 PM PT / 4:00 PM ET, Psychic-type Pokemon like Abra, Baltoy, Ralts, and Spoink, will begin to appear in the wild more often. The event will last until Sunday, October 14th at 1:00 PM PT / 4:00 PM ET.
According to a post on the Pokemon Go website, the sudden emergence of Psychic Pokemon is somehow related to Mewtwo appearing in raids. Keep in mind that Mewtwo will only be available in Legendary Raids until October 23rd as well, at which point the only way to find him will be through invite-only EX Raids.
In addition to increasing the spawn rate of Psychic-types, the Psychic Spectacular event will also introduce new Field Research focusing on Psychic-type Pokemon, as well as a Shiny Drowzee. If you want to catch a Shiny Drowzee, be sure to tap on as many wild Drowzees as possible, as any of them could be Shiny. With all the candy you will collect along the way, it should be easy to evolve your Shiny Drowzee into a Shiny Hypno too.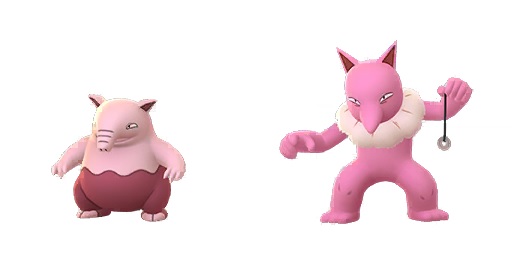 Psychic-type Pokemon are some of the rarest, strangest Pokemon in the franchise, so be sure to take advantage of this event while it lasts. Personally, I'll be trying to catch as many Ralts as I can find in order to get enough candy to evolve the little green guy into a powerful and imposing Gardevoir.