The first month of the PlayStation Portal being out in the world is going to be… weird.
When Sony announced the Portal, its upcoming streaming device for the PS5, it revealed that the device would not support Bluetooth headphones. Instead, the Portal would only be compatible with the company's new Pulse Explore earbuds or Pulse Elite headset. So, if you wanted to use the Portal with wireless headphones, you had to buy one of two products that Sony offered.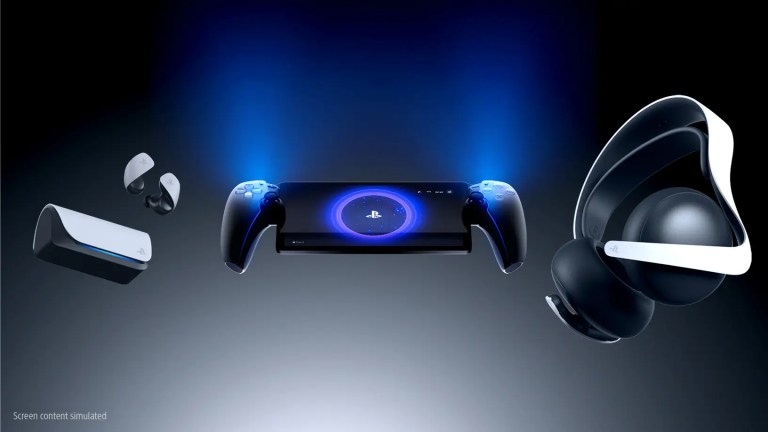 Sony said that the reason for omitting Bluetooth from the PlayStation Portal was due to audio latency and that its new Pulse headphones, which feature the company's new PlayStation Link technology, would ensure that gamers were able to stream their PS5 games to the device with the audio synced up. I'm sure PlayStation Link is better than Bluetooth but, as many have pointed out, almost every other gaming handheld supports Bluetooth so Sony's omission seems more like an opportunity to squeeze out more cash than fix a problem.
However, PlayStation Portal buyers who were hoping to pick up a pair of Sony's Pulse headphones at launch are actually out of luck. While the Portal will launch on November 15th, the Pulse Explore and Pulse Elite headphones won't actually launch until December 6th. This means that, for three weeks, gamers will have no way to listen to their games wirelessly on the Portal at all. There's no workaround!
The only option gamers will have — while they are waiting to get their hands on a pair of Pulse headphones — is to hook in a pair of wired headphones, which, thankfully, the Portal does support with a native 3.5mm headphone jack. What if you've moved to wireless and don't have a pair of wired headphones lying around at home? You are completely out of luck — unless you want to buy some to use for a month before your Pulse headphones get delivered.
This entire situation is just…weird. Not only does Sony's recently announced INZONE earbuds (which are targeted towards gamers) not include PlayStation Link — making them incompatible with the PlayStation Portal — but Sony's headphones that are purpose-made for the device won't be ready when it launches in November.
Of course, part of this problem will go away in December when the Pulse Explore and Pulse Elite officially launch and get into the hands (or ears) of PlayStation Portal owners. However, until then, it's going to be wired headphones or playing out of the built-in speakers for those people.