I can only think of one kind of gamer who should buy the PlayStation Portal.
Last week, Sony officially announced the name of its new gaming handheld. The PlayStation Portal is the company's answer to existing gaming handhelds like the Asus ROG Ally, the Steam Deck, the Logitech G Cloud, and the Backbone One. Out of all of those, the device is most like the G Cloud since it simply streams games from your PS5 instead of being able to play locally.
Now, we know exactly when the PlayStation Portal will launch. Sony has revealed that the remote-play device will be available for purchase on November 15, 2023, right in time for the holidays. Those who are interested can preorder the handheld now, but preorders are currently only available directly from PlayStation rather than the usual suspects like GameStop, Best Buy, Walmart, and Target.
The Portal costs $199 and, as Sony has already explained, features an 8-inch, 1080p screen that is capable of up to 60 frames per second of gameplay. The device is meant to stream games directly from your PS5 over Wi-Fi, so have fun playing your games in bed if your console is in your living room.
PlayStation Portal is the perfect device for gamers in households where they might need to share their living room TV or simply want to play PS5 games in another room of the house. PlayStation Portal will connect remotely to your PS5 over Wi-Fi**, so you'll be able to swiftly jump from playing on your PS5 to your PlayStation Portal. PlayStation Portal can play supported games that are installed on your PS5 console and use the Dualsense controller.
While the promise of a remote-play handled by PlayStation that uses the ergonomics and features of the Dualsense controller sounds great, things quickly break down for this product making sense when you talk about audio. The PlayStation Portal, astonishingly, does not support Bluetooth, so all of your existing wireless headphones like AirPods will not work with it.
So, what kinds of headphones work? That would be PlayStation's new Elite over-the-ear headphones and Explore earbuds which cost $149 and $199. So, if you want to use a set of wireless headphones with the Portal, your starting cost just jumped from $199 to at least $349 or $399 if you want earbuds. That is a truly insane proposition.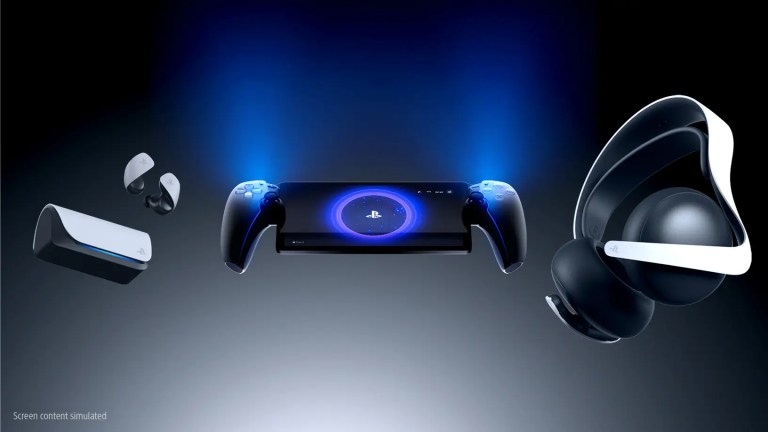 According to Sony, the point of this move is in the name of audio latency. The company is launching a new technology called PlayStation Link that improves audio latency compared to Bluetooth. Every other handheld like the Nintendo Switch, Steam Deck, and others support Bluetooth, and it's generally fine. While something like PlayStation Link is great — and Sony should definitely give customers an option to buy their headphones for an even better audio experience — forcing them to do so is a horrible idea.
If you don't want to shell out another $149 to get wireless headphones, the saving grace is that the Portal does feature a headphone jack for wired headphones. However, in a world where almost all of us have purchased wireless headphones due to our phones not having a headphone jack anymore, the company made a serious mistake with this move.
That issue alone is enough reason for me to skip the PlayStation Portal. The only person I can see truly being happy with this device is someone who only has a PS5 (no Xbox) and doesn't currently have a decent set of wireless headphones. Maybe then, and only then, could the purchase of this thing be justified. With other game streaming products like the G Cloud and the Backbone on the market, the Portal is a tough sell.
We'll see what happens when it launches in November!