Overwatch
is one of the most popular competitive first-person shooters on the market, and to celebrate its first birthday, Blizzard is going all out with a massive Anniversary event. Blizzard says that it has added over 100 Anniversary rewards to the game, including new skins, dances, voice lines, sprays and player icons. Plus, you can get a free Anniversary Loot Box just for logging in while the event is active.
The Overwatch Anniversary event began on May 23rd and will last until June 12th. During that time, players will be able to battle in three new Arena maps: Necropolis, Castillo and Black Forest. These "are small maps built for intense action" and all three have been added to the Arcade, which supports up to 3v3 elimination matches. Read more about them here.
While the maps are an exciting addition to the game, many players are even more interested in the cosmetic rewards. Blizzard is adding new skins for 11 different heroes, including Beekeeper Mei, Cruiser D.Va, Graffiti Tracer, Jazzy Lúcio and Sentai Genji. There are also 24 new voice lines, 25 new sprays, 25 new player icons and each of the 24 heroes are getting their own dance.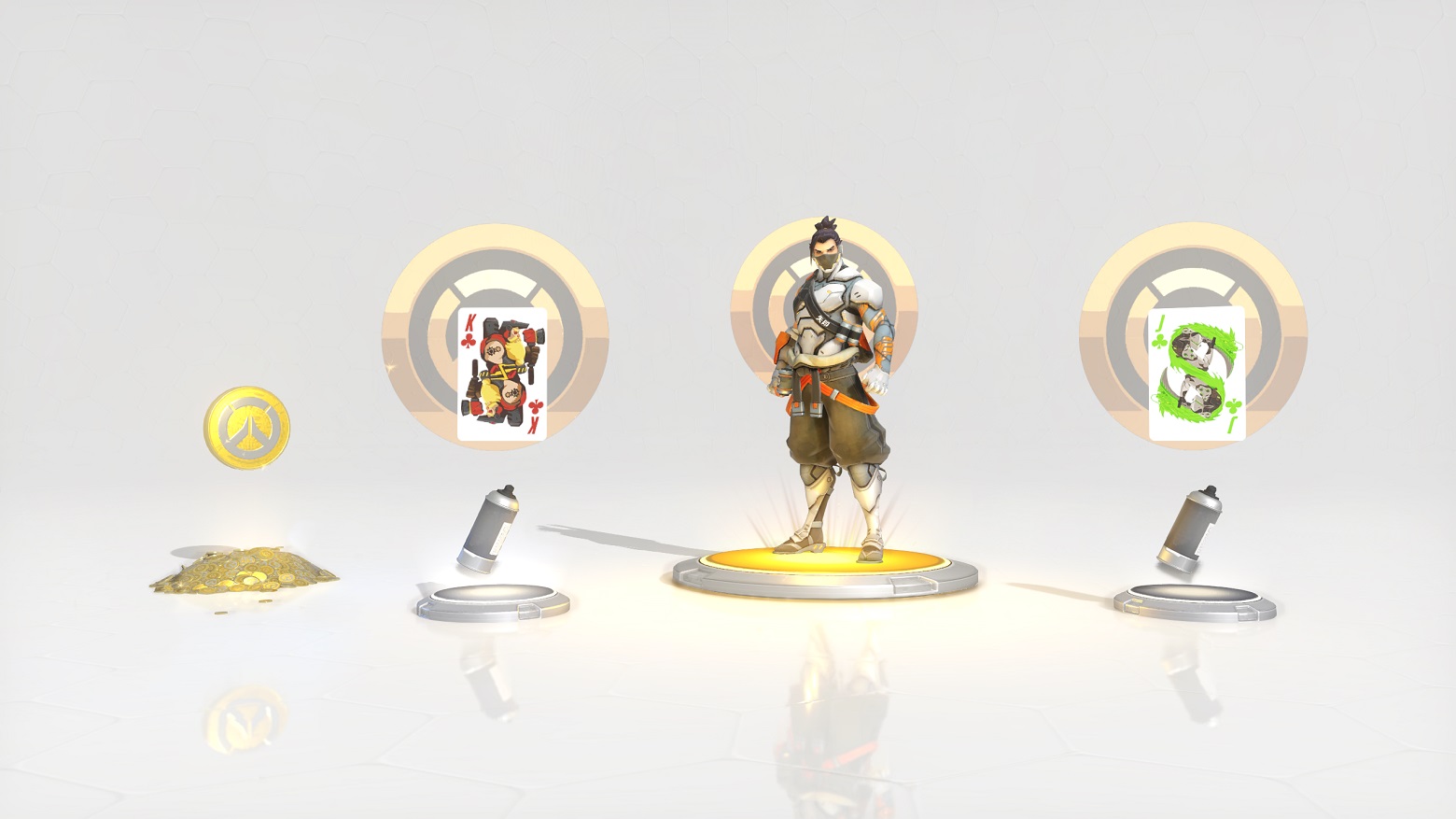 If you still haven't jumped on the Overwatch hype train, this might be the perfect time to do so. Along with the event, Blizzard is launching Overwatch: Game of the Year Edition for a special introductory price of $39.99. It comes with the full game and a ton of additional goodies, which we've listed below:
Overwatch: Enjoy 10 Standard Loot Boxes, each containing a collection of random items that can be used to customize your favorite heroes. Loot Boxes may include skins, emotes, victory poses, voice lines, sprays, and highlight intros, as well as credits you can use to unlock a variety of different customization options.
Overwatch: Origins Skins: Pay homage to the original Overwatch strike force with vintage skins of Blackwatch Reyes for Reaper and Strike-Commander Morrison for Soldier: 76. Explore other heroes' origins with Overgrown Bastion, Security Chief Pharah, and Slipstream Tracer.
Diablo III: Mercy's Wings: Slay demonic forces throughout the High Heavens and Burning Hells while donning Mercy's wings, and all of Sanctuary will know of your allegiance to Overwatch!
StarCraft II: Player Portraits: These picture-perfect portraits of Tracer, Reaper, Pharah, Winston, Bastion, and Soldier: 76 give new meaning to the phrase "Hero of the Koprulu Sector."
Hearthstone: Overwatch Card Back: If you happen to find yourself in a Tavern Brawl, show your opponent you've got backup with an Overwatch-themed card back.
World of Warcraft: Baby Winston Pet: Adorably cuddly and highly intellectual, the Baby Winston pet will be at your side as you fight to extinguish the Burning Legion.
Heroes of the Storm: Tracer Hero: The cavalry's here! Jump into the Nexus with Tracer and surprise your enemies in the blink of an eye.
The standard version of Overwatch is also being discounted to $29.99, and if you already own Overwatch, you can upgrade to the Game of the Year Edition and get all the extra goodies for $9.99. Check out the new maps, skins and more in the trailer for the Anniversary event below: