Despite the impressive showing from Nintendo at E3 2017, some fans were disappointed that there weren't any other Wii U ports unveiled for the Switch at the event. Mario Kart 8 Deluxe was a big success in April, which led some gamers to suspect that a port of Super Smash Bros. for Wii U would be a surprise announcement at the show in Los Angeles. Sadly, it wasn't meant to be.
Although Smash Bros. would undoubtedly be a home run, a tweet from Platinum this weekend gave fans hope that a port of another popular Wii U exclusive might already be in development for the Switch.
Last month, developer PlatinumGames — best known for Nier: Automata, Vanquish and the Bayonetta series — opened a new Japanese Twitter account. On Sunday, in order to promote the account, the team tweeted out an image featuring Bayonetta, which just so happened to use the same color scheme as the red and blue Joy-Con controllers of the Switch. Coincidence? Perhaps, but maybe not.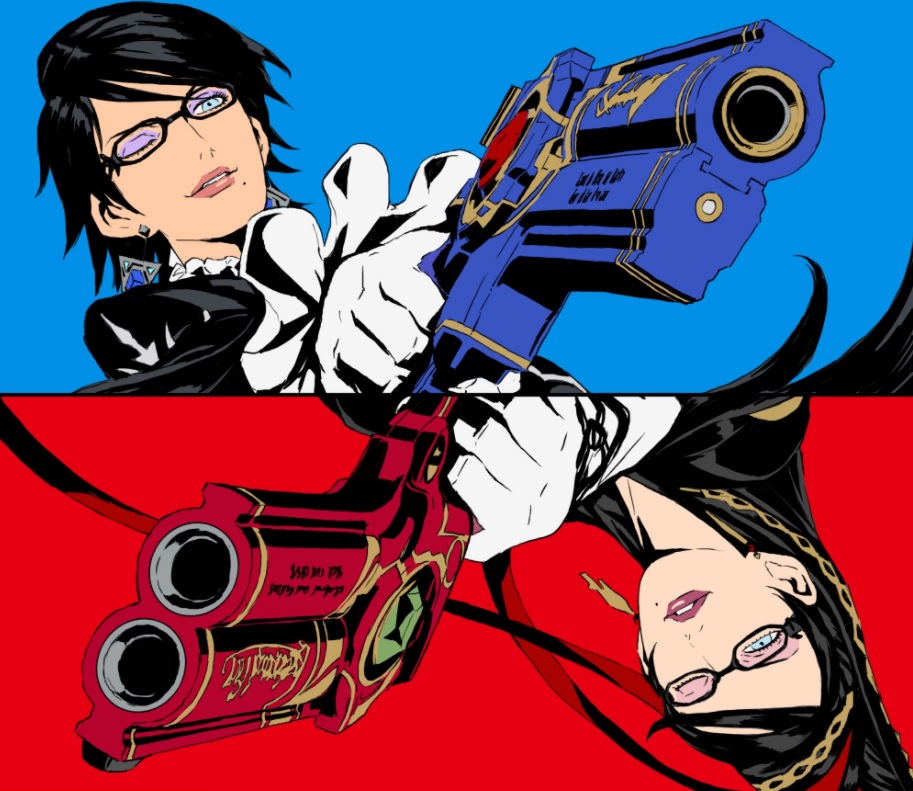 Shortly after the tweet went up, a fan on Twitter made the connection. A NeoGAF user noticed that the Platinum Twitter account actually liked and/or retweeted that tweet (although the like doesn't appear on the account anymore, which could mean that either Platinum realized it was spoiling an announcement, or that it didn't want to give fans false hope about a port that wasn't real).
Twitter conspiracies aside, Bayonetta 2 was one of the best action games of 2014 and one of the best third-party exclusives ever released for the Wii U. It's a shame that so many gamers will never get to play it, which is why it would make so much sense for Platinum to bring the game (as well as its prequel) to the Switch as a package deal. No official announcements yet, but we're holding out hope.