Another E3 has come to a close, which means it's time for the internet to rashly decide who won and who lost. As meaningless as this debate might appear on the surface, it gives us some benchmarks to keep track of over the next 12 months as Microsoft, Sony and Nintendo attempt to meet and possibly even exceed the expectations they created during the most important trade show of the year.
So I'm going to do my best to take an objective look at each of the three major gaming companies and see who came out on top at E3 2017, inevitably making a bunch of people angry in the process.
Microsoft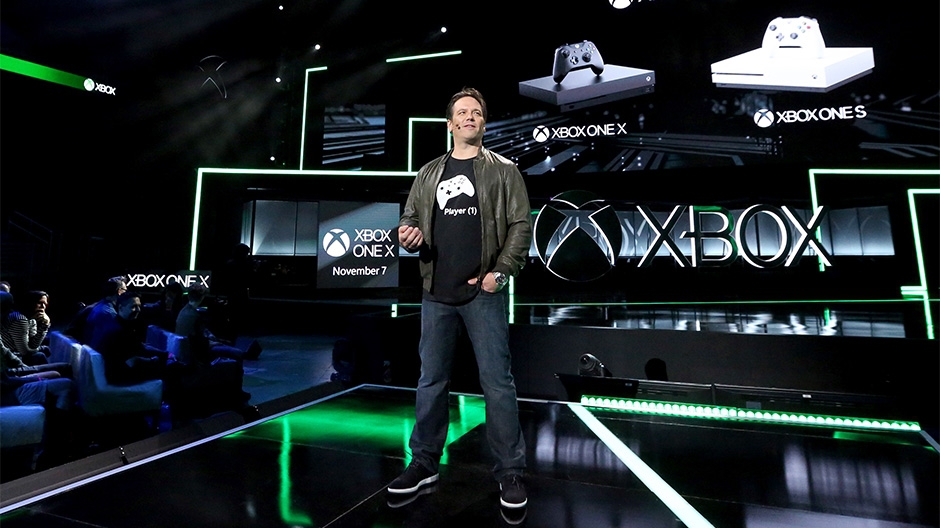 No one had more to prove at E3 2017 than Microsoft. Not only did the company have a new console to reveal, but it needed to explain to its fans why the lineup of exclusive games have all but dried up this year. From my point of view, Microsoft didn't do enough for the Xbox brand at E3 this year.
The Xbox One X took center stage during Microsoft's E3 briefing this year. The 4K-capable home console is more powerful than anything else on the market, and will almost certainly retain that title for the next half-decade or so, but as I discussed in another piece, there doesn't appear to be a market for it.
Who exactly is going to spend $500 on an Xbox One X when they can pick up an Xbox One S for half the price? I can't answer that question, and though Xbox head Phil Spencer did an admirable job when asked by Jeff Gerstmann of Giant Bomb, I didn't think he did a great job of answering it either.
Beyond the Xbox One X, the outlook was a bit brighter, with a solid slate of exclusive games on deck for later this year and next, including Forza Motorsport 7, Crackdown 3, Sea of Thieves, State of Decay 2 and Ori and the Will of the Wisps. Microsoft also surprised everyone by revealing that original Xbox games would be joining the backward compatibility program before the end of 2017.
All things considering, E3 2017 was a good showing for the Xbox One. But Microsoft needed this show to be more than "good." It needed to give me a reason to start using its console as often as I do my PS4 and Switch. It also needed to convince me (or anyone) that it's worth paying $500 for a spruced up Xbox One. While it made some headway on the former, it failed at the latter, and that's not enough.
---
Sony
For the first time in a long time, Sony and Nintendo are in somewhat similar situations (for very different reasons). Having sold more than 60 million PlayStation 4 consoles since launch (which is roughly double the number of Xbox One consoles that have been sold in the same time period), Sony could have rested on its laurels. Instead, it packed the first half of 2017 with a seemingly endless string of exclusives, from Horizon Zero Dawn to Persona 5 to Nier: Automata to Nioh to Gravity Rush 2 – the list goes on.
All Sony really had to do at E3 2017 was stay the course. For the most part, that's exactly what it did.
Sony's E3 briefing was little more than an uninterrupted series of trailers for games that aren't coming out until 2018 (at the earliest). That shouldn't shock PS4 owners – after all, if you're going to front-load the year, the back half is going to take a hit. Of the big exclusives we saw on stage, only Uncharted: The Lost Legacy and The Frozen Wilds DLC for Horizon will hit this year.
Days Gone, God of War, Shadow of the Colossus, Detroit: Become Human and Spider-Man are all scheduled for 2018 or beyond, and even that might be a bit too optimistic for a couple of them.
Sony showed off a surprising array of PlayStation VR games as well, including a prequel to Until Dawn from Supermassive Games. As a PS VR owner, this was a pleasant surprise. I've been dying for more to play on the headset ever since I finished Farpoint. Then there was the pre-show reveal of PlayLink, which allows multiple players to interact with a PS4 game with their phones and tablets.
While I would have preferred that Sony focus more on the upcoming holiday season, it was a successful show on the whole for the company. There's plenty to look forward to on the console in the near future, especially from third-party developers. I can't imagine that any PS4 owners came away disappointed.
---
Nintendo
We didn't even bother to include Nintendo on this list last year, so win, lose or draw, the company has clearly turned things around over the last year. The Switch has become one of the hottest eletronics on the market, The Legend of Zelda: Breath of the Wild and Mario Kart 8 Deluxe are both best-sellers and the conversation about Nintendo has shifted altogether since March.
After the disaster that was the Wii U, this was exactly how Nintendo needed 2017 to begin. But the big question going into E3 was this: Could Nintendo keep up the momentum?
Based on the reactions to Super Mario Odyssey alone, I'd say they did. Then pepper in some Metroid Prime 4, a new Kirby, a new Yoshi, a real Pokemon game on Switch and a Rocket League port with offline play and Nintendo really has something cooking. Admittedly, most of those games (much like Sony's) won't be available until 2018 or beyond, but we've got Mario in the meantime this October.
I didn't have a chance to actually attend E3 in person this year, but the reaction to Super Mario Odyssey from those who did was singular. Everyone who went hands on with it fell in love immediately, despite seeing just a sliver of what the full game would have to offer. That's a great sign for Nintendo (a company that has to try and top Breath of the Wild) and Switch owners alike.
First-party games aside, the biggest surprise of E3 might have been the response to Mario + Rabbids Kingdom Battle. A Switch exclusive from Ubisoft, Mario + Rabbids mashes up the Mushroom Kingdom and the Rabbids universe in a turn-based strategy game along the lines of XCOM. No one knew what to think when the cover art leaked last month, but the reaction has been universally positive.
It's easy to forget that the Wii U had a solid first quarter as well. That doomed console once looked promising, but the lack of support both from third-party studios and from Nintendo ruined any chance it had of following up on the success of the Wii. Nintendo still has a long way to go, but the future of the Switch looks bright after E3 2017, which is all a Switch owner could ask for.
---
Who won?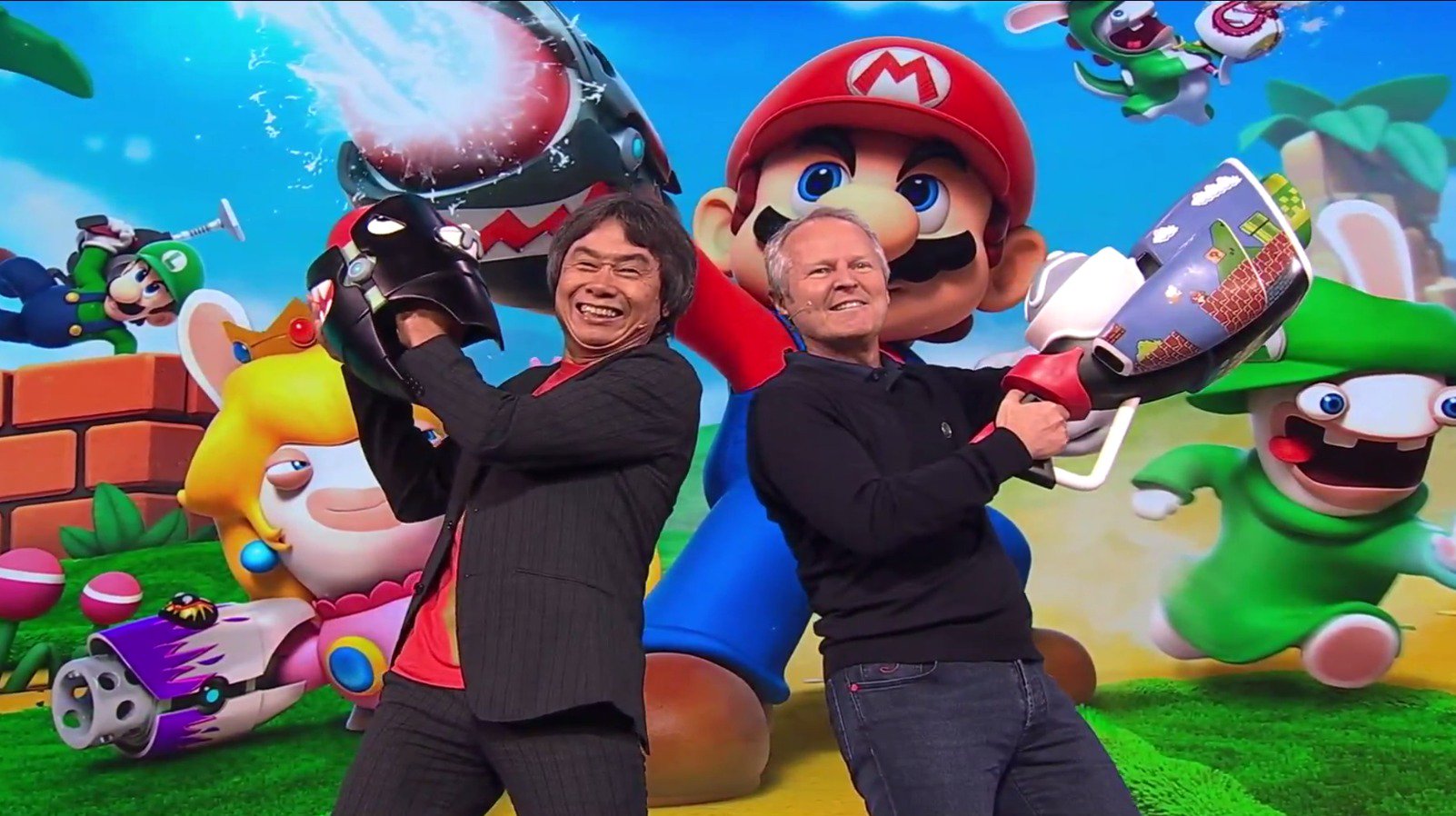 I've gone back and forth about this a few times since I started writing this piece, but I keep coming back to Super Mario Odyssey. In a relatively underwhelming year for E3, Mario got attendees excited.
They were overjoyed and perplexed by the trailer that debuted during Nintendo's Spotlight presentation, they pored over the hours of gameplay footage that Nintendo showcased on the Treehouse streams and they came away from demos desperate to play more. Tack on all the announcements regarding beloved franchises, and it's hard to say any company other than Nintendo came out of E3 2017 with more buzz.
For the first time in a very, very long time, I feel comfortable saying the following:
Nintendo wins E3 2017