Doctor Strange in the Multiverse of Madness delivered an unexpected ending for Wanda (Elizabeth Olsen). The Scarlet Witch realized why she had become a villain and destroyed the Darkhold across the multiverse. The mighty feat seemingly killed her, although we never saw her body. That was an indication that Wanda's death might not be final, that the Scarlet Witch would return. Even Marvel's Kevin Feige teased that the character wasn't gone.
But we have no official confirmation about when and where we'll see Wanda again in the Multiverse Saga. Secret Wars seems like the most likely place for the heroine to show up. But then WandaVision did leave a few loose threads that Marvel might solve in upcoming MCU TV shows like Agatha: Coven of Chaos and the rumored Vision Quest.
One new rumor details Wanda's potential return, telling us exactly when and how we might see Elizabeth Olsen in the MCU again. Before we tell you, you should know that big spoilers might follow.
Is the Scarlet Witch dead?
Agatha (Kathryn Hahn) is one of the villains of WandaVision, and we're definitely counting Wanda as a villain of the series. By the end of it, Wanda imprisons Agatha's mind. That's one of the series' cliffhangers that should get some answers in Coven of Chaos. Especially considering Wanda's apparent death in Multiverse Saga.
We can only speculate that Agatha will somehow break free from Wanda's spell. The destruction of the Darkhold is a reasonable explanation for Agatha's escape. Anyone wondering whether Wanda is dead would also ask the next obvious question. What happened to Agatha when the Scarlet Witch supposedly died?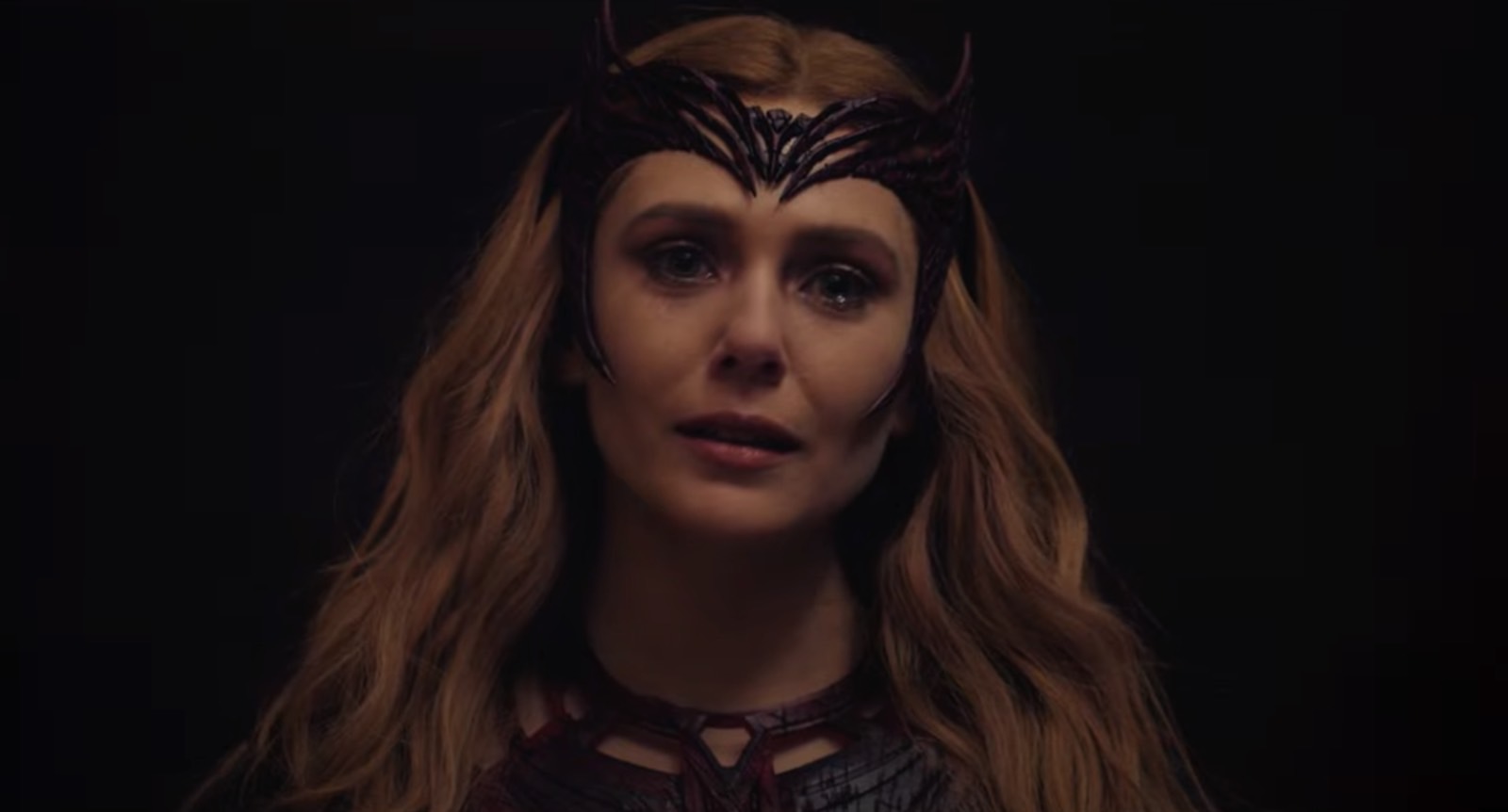 We don't need to know whether Wanda is dead or not to realize that Marvel has to find a way to free Agatha. The Darkhold's destruction provides a plausible explanation.
While we're talking about the WandaVision loose ends, we also have to mention White Vision (Paul Bettany). That's because Wanda's return to the MCU could easily be tied to either Agatha or White Vision.
How Wanda might return to the MCU
This brings us to a leaker's latest claims about Agatha Coven of Chaos, which detail Wanda's MCU return. A Marvel insider known as GreatPhase says that Marvel will use the upcoming TV show to bring Wanda back.
Apparently, the TV show is set right after the events in Multiverse of Madness. And Wanda's "death" will free Agatha's mind. From the sounds of this Coven of Chaos plot leak, the people of Westview will Agatha see as a hero. And Marvel might turn Agatha into a superhero with the help of this Disney Plus TV show. But it's not like we expect Marvel to make a show about an actual villain.
The leaker claims that Wanda will make a surprise return in the Coven of Chaos finale, episode 9.
Unsurprisingly, we'll learn that Wanda did not die, despite the death teaser in Doctor Strange 2. Instead, she was "depowered."
If the leak is accurate, Wanda and Agatha will team up to fight the coven. As for being the mother figure of Billy, we're looking at a different Billy here. We reportedly have the "reincarnation of the mythical figure of the Prophecy of Wiccan" in the show. Joe Locke will reportedly play the character, and Agatha will be his mother.
The leaker also says that Mephisto will show up in the finale, offering Wanda the chance to regain her powers. But Wanda will choose Agatha and Billy over Mephisto, and she should have no powers by the show's end.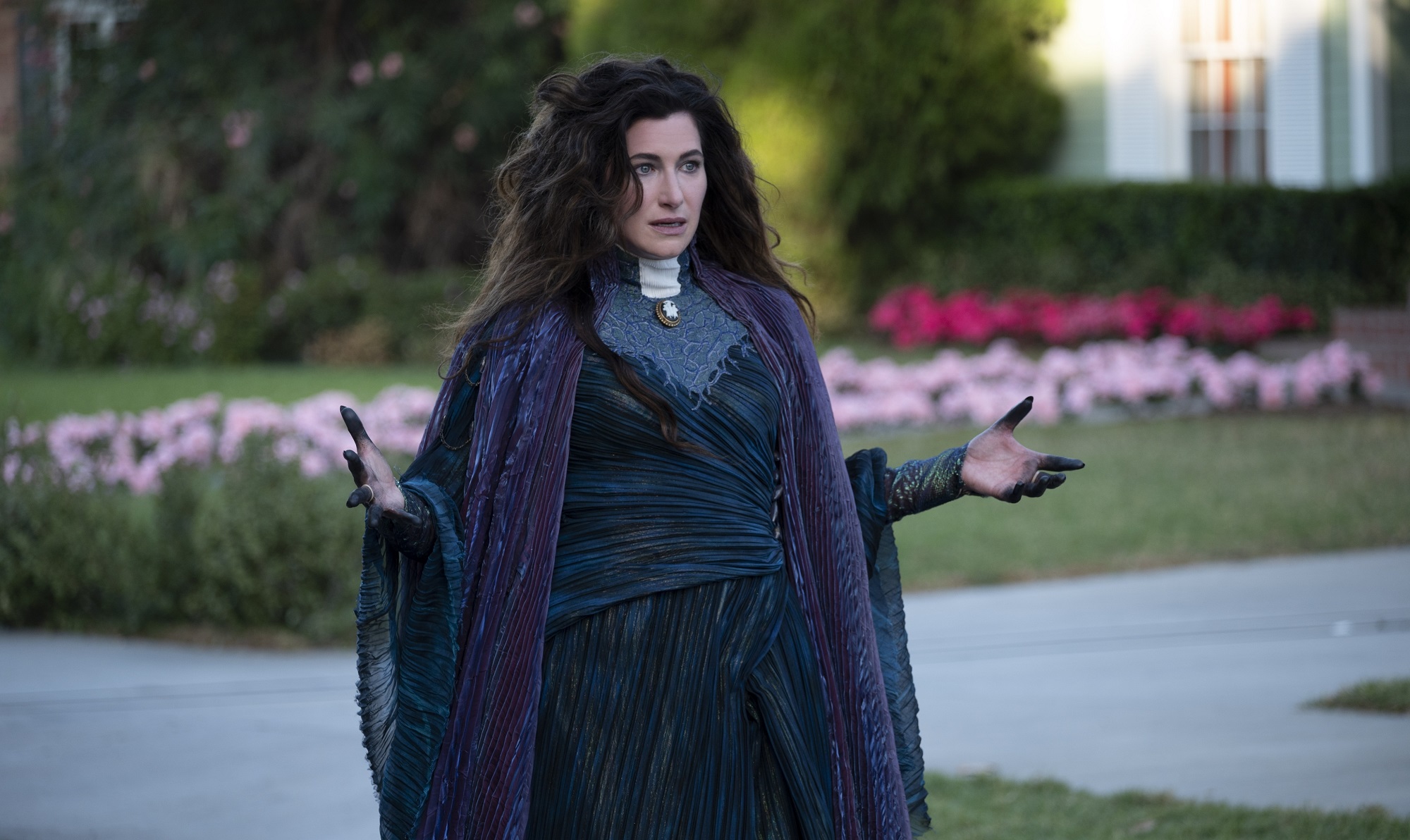 Billy's brother Wiccan does not appear in the series, so we'll see the character someplace else.
The leaker also claims that Wanda will start to get her powers back in Vision Quest. She'll discover that she never lost them in the first place. They were repressed due to her trauma and fear of destruction. Marvel has not announced Vision Quest yet.
Unfortunately, these are just leaks. Coven of Chaos should premiere this winter, though some reports say the show is delayed. Only then will we know for sure whether Wanda will return. But even if the plot leak isn't accurate, the Disney Plus show should at least address Wanda's death and tease her potential return.