Nintendo made waves earlier this year when it revealed it would be bringing its first home console back to the market in the form of the NES Classic Edition. Loaded with 30 popular games from the late '80s and early '90s, the official mini NES is perfect for casual fans who want to rediscover the magic of 8-bit gaming. But what about the hardcore enthusiasts? Where's their console?
DON'T MISS: 5 best new features in Android 7.0 Nougat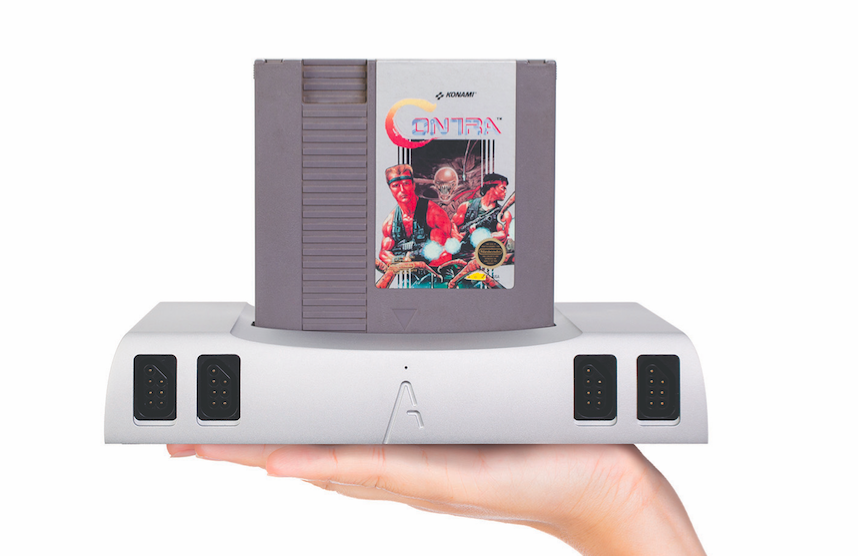 Ah, there it is.
Introducing the Analogue Nt mini — an NES clone capable of playing each and every NES, Famicom and Famicom Disk System game in existence. That's a library of well over 2,000 games, in case you were curious.
As the name suggests, the Nt mini isn't the first console from Analogue. Rather, it's a streamlined model of the original Nt, featuring a lower price tag, a wireless NES controller, a retro receiver and built-in HDMI compatibility.
Yes, you read that right — you can play NES games in 1080p resolution on the Nt mini. There are even options to change the palette, the scaling, the resolution and the horizontal stretch from the menu screen while playing a game. Oh, and if HDMI isn't your cup of tea, there are also RGB, Component, S-Video and Composite hookups on the back of the machine as well.
You can preorder the Analogue Nt mini today from Analogue's website for $449, a far cry from the NES Classic Edition's $59 price point. Not cheap by any stretch of the imagination, but it's a small price to pay for a premium NES clone with a sturdy aluminum body and the ability to connect to every NES controller and accessory under the sun.