Microsoft needed to have a big day at E3 2018 on Sunday, and for the most part, it seemed to accomplish that goal. The company showed off a stunning 50 games at the event, including 18 games that were either exclusives or timed exclusives for the Xbox One and Windows 10 PC. Phil Spencer, Head of Xbox, also teased the future of the platform, from discussion of a new console to confirmation of an Xbox game streaming service.
You can check the Xbox Wire blog to see every last thing that Microsoft announced at its event, but if you just want to watch the biggest trailers and find out about the biggest announcements from Sunday's showcase, we've gathered all of the highlights below for your convenience.
Halo Infinite
Powered by the new Slipspace Engine, Halo Infinite is the first new entry in the core Halo series since 2015's Halo 5. It will continue the story of Master Chief, so even though it isn't called Halo 6, it sounds like it will pick up where Halo 5 left off. Could the new name mean a brand-new type of Halo game? We don't know what it actually is or when it'll come out, but it's currently in development from 343 Industries for the Xbox One.
---
Sekiro: Shadows Die Twice
FromSoftware and Activision are teaming up to bring a new third-person action-adventure game to consoles in 2019. Sekiro: Shadows Die Twice is the latest title directed by Hidetaka Miyazaki (Dark Souls, Bloodborne), and while it's clearly in the same style of his other games, it looks much more fast-paced, with some interesting traversal mechanics shown off in the trailer. Soulsborne fans are going to be excited for this one.
---
Sea of Thieves
Rare released The Hungering Deep update for Sea of Thieves just days ago, but the studio is already hard at work on the next adventures for players who stuck around after the game's rocky launch. In July, "Cursed Sails" will introduce "terrifying skeleton ships" to the open seas, while "Forsaken Shores" will reveal a new area in September.
---
Forza Horizon 4
https://www.youtube.com/watch?v=VmQNo8xtcAg
Forza Horizon 3 didn't push the fantastic open world arcade racing series forward as much as I would have liked, but Playground Games appears to have brought out the big guns for Horizon 4. The new game, set in Britain, introduces dynamic seasons to the world of Horizon for the first time, changing the look of the world, opening up new areas, and altering the driving experience along the way.
Horizon 4 also expands on the game's multiplayer aspirations by featuring a shared open world in which you'll meet other players instead of AI opponents as you're driving around the world. And there's a 60FPS mode on Xbox One X. Forza Horizon 4 launches on October 2nd, 2018.
---
Studio acquisitions
In an effort to address its underwhelming library of exclusives for the Xbox One, Microsoft announced five studio acquisitions on Sunday at its E3 press briefing. The acquisitions include Undead Labs (State of Decay), Playground Games (Forza Horizon), Compulsion Games (We Happy Few), and Ninja Theory (Hellblade), and a newly formed studio called The Initiative. Hopefully this signals more first-party games in the coming months and years.
---
Just Cause 4
The surprise was ruined by a leak on Steam just hours before Microsoft's press event, but Just Cause 4 is coming to consoles on December 4th, 2018. All of Rico's ridiculous tools and weapons will return in this sequel, but the big addition is that of Extreme Weather, which means even more craziness and destruction.
---
Devil May Cry 5
Ten years after Devil May Cry 4 left fans of Dante and Nero hanging, Capcom finally announced a genuine sequel on stage at Microsoft's E3 press briefing on Sunday. Devil May Cry 5 will feature three playable demon hunters as a new demonic invasion threatens to destroy the planet. Coming in spring 2019 for PS4, Xbox One and PC.
---
Battletoads
After years of teasing a new Battletoads game, Microsoft finally made the revival official at E3 2018. Unfortunately, all we know is that the game does exist, and that it'll be out next year. We'll have to wait for more news.
---
Three new Gears of War games
In addition to Gears 5 — which will be a direct sequel to Gears 4, starring Kait Diaz — The Coalition showed off two other Gears games at the event on Sunday. The first is a mobile title called Gears Pop! that turns all of your favorite Gears of War characters into Funko Pop! toys. Then there's Gears Tactics, which is a turn-based strategy game for Windows 10. All three games should be out sometime next year. 2019 will be big for the Gears franchise.
---
Xbox Game Pass updates
New machine learning technology called FastStart will allow games on Xbox Game Pass to start up twice as fast as they used to. This feature will be part of a free update in June and will apply to "select" titles. Microsoft also revealed that three new games — Fallout 4, Elder Scrolls Online, and The Division — are now available on Game Pass. Plus, Halo: The Master Chief Collection will join Game Pass later this year, and Crackdown 3 and Forza Horizon 4 (along with other first-party games) will arrive on the service at the same time as their global release.
---
New Xbox console in development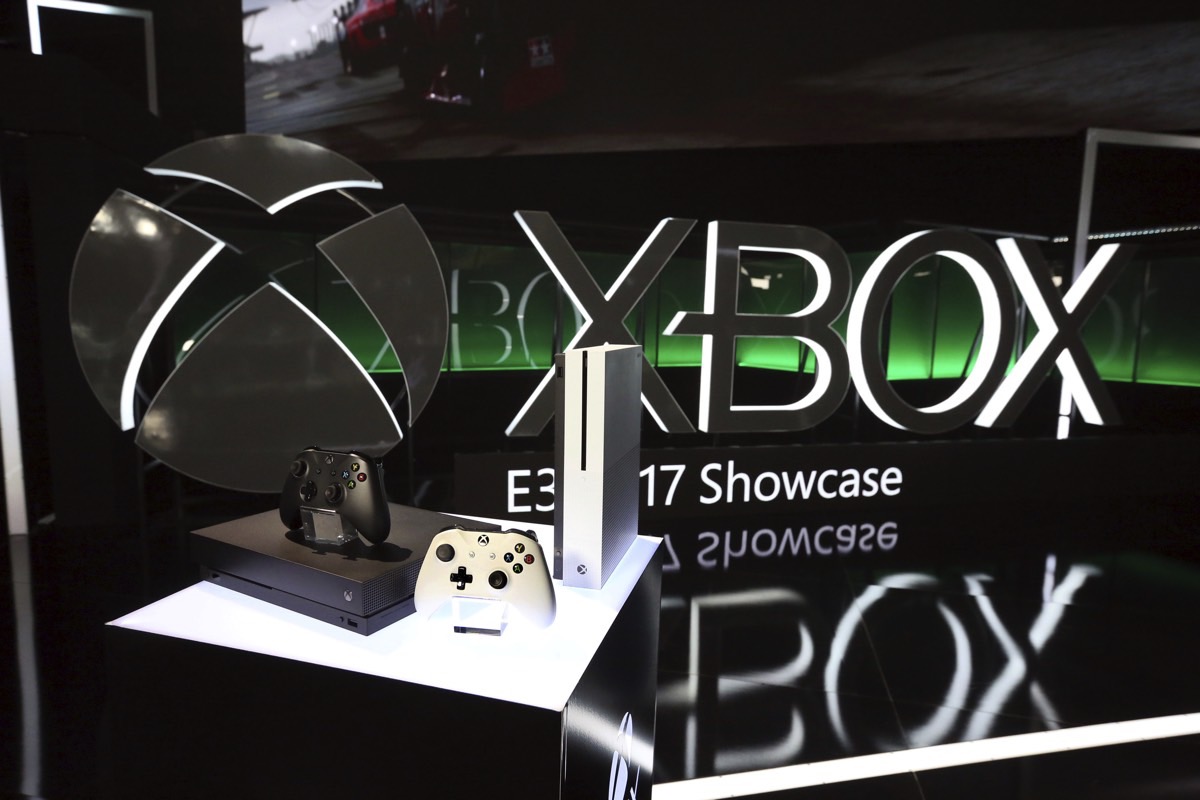 Although it doesn't really count as an announcement since we all knew it was happening, Xbox chief Phil Spencer confirmed that Xbox engineers are already deep in development on the next Xbox console. We're five years into the current console generation, so we might be more than halfway through the Xbox One life cycle, if past generations are anything to go by. 2020 could be a very interesting year for the gaming industry.
---
Cyberpunk 2077
Microsoft closed out its press conference with a trailer for one of the most anticipated games of the next few years: Cyberpunk 2077. Cyberpunk is the next game from CD Projekt Red, the studio behind The Witcher games. It's yet another, narrative-driven, open world RPG, and it'll be out when it's ready.