Loki season 2 will premiere on October 6th on Disney Plus, while Avengers: Secret Wars has a May 7th, 2027 release date. That's to say it's much too early to talk about how the latter ends and what it'll mean for the MCU some 20 years after the start of Marvel's massive universe.
Not to mention that there might be even more delays ahead, given that the WGA and SAG-AFTRA strikes are still ongoing as of late August.
That said, a new Loki season 2 leak reveals an exciting detail about the show's main villain. And I wonder whether it all has to do with how Secret Wars ends. Before I explain that Loki connection, know that big spoilers might follow for both projects.
A bit of Loki history
I repeatedly explained how influential Loki is for the entire MCU. I'm not talking just about the current Multiverse Saga but also the past Infinity Saga. The Avengers beat Thanos (Josh Brolin) not because they were lucky to create that one scenario out of tens of millions of possibilities that would guarantee a win. They were on a predestined path to get there.
The He Who Remains version of Kang (Jonathan Majors) wanted things to happen in that particular order to save the Sacred Timeline. He needed the Avengers to lose before they could win. He doesn't say that in the Loki season 1 finale, but that's the implication.
Loki (Tom Hiddleston) and Sylvie (Sophia Di Martino) reached the Citadel at the End of Time because Kang wanted them to. Everything that happened to them was decided in advance. The only thing Kang didn't know was whether they would take over his job or kill him. Sylvie chose the latter.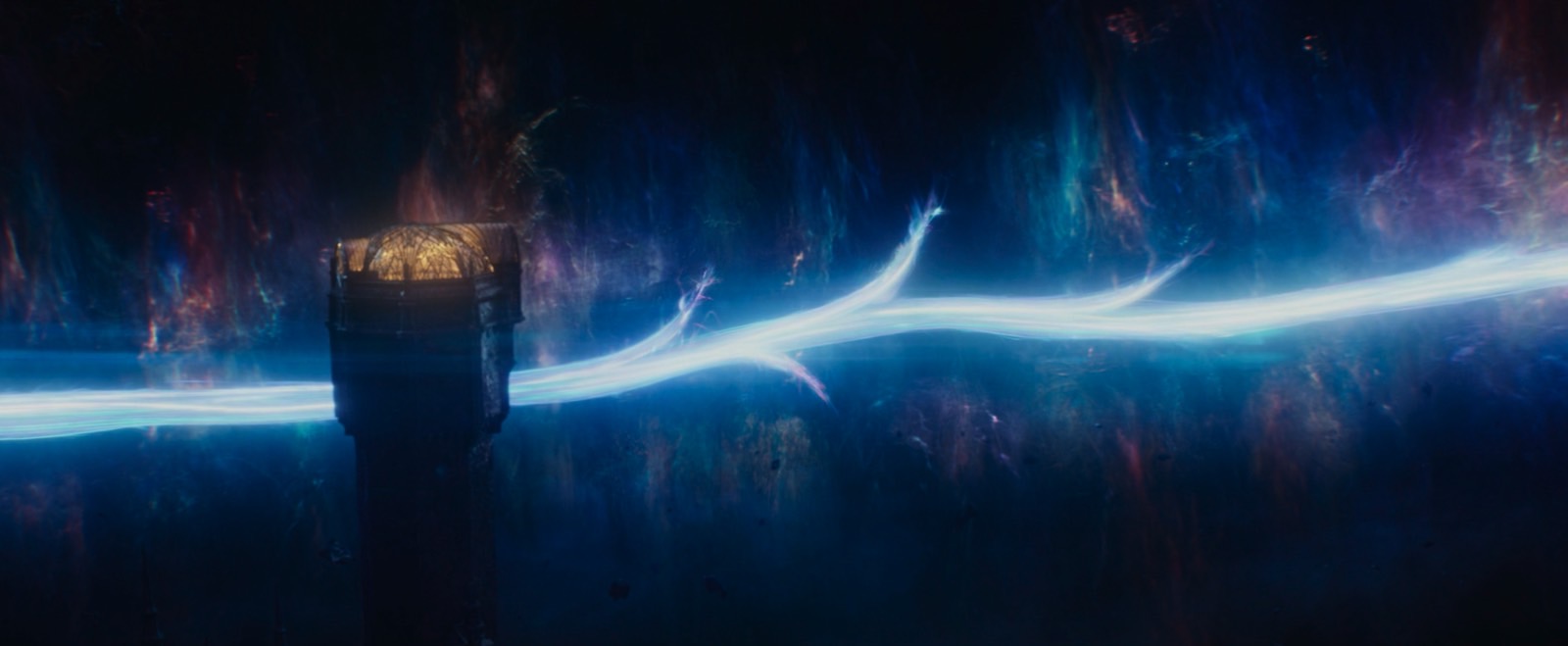 The way the multiverse works
Once Kang died in that Citadel outside of time, we saw the Sacred Timeline start to branch out uncontrollably. It happened immediately, as the TVA could not intervene. I already speculated that the Loki season 1 finale is contemporary with every other event in the multiverse. Past, present, and future.
That's because the Citadel isn't experiencing the flow of time. Instead, you can see any event from that location as it happens. Including Endgame. And including Secret Wars.
I said at the time that the Steve Rogers (Chris Evans) retirement plan is possible either because Kang needs that development or because he died. The dance with Peggy (Hayley Atwell) happens in a different reality that would otherwise be pruned.
At the time, we had no confirmation that Secret Wars was happening. But now we do. This means that the ending of Secret Wars is also part of that multiverse that we see in Loki season 1.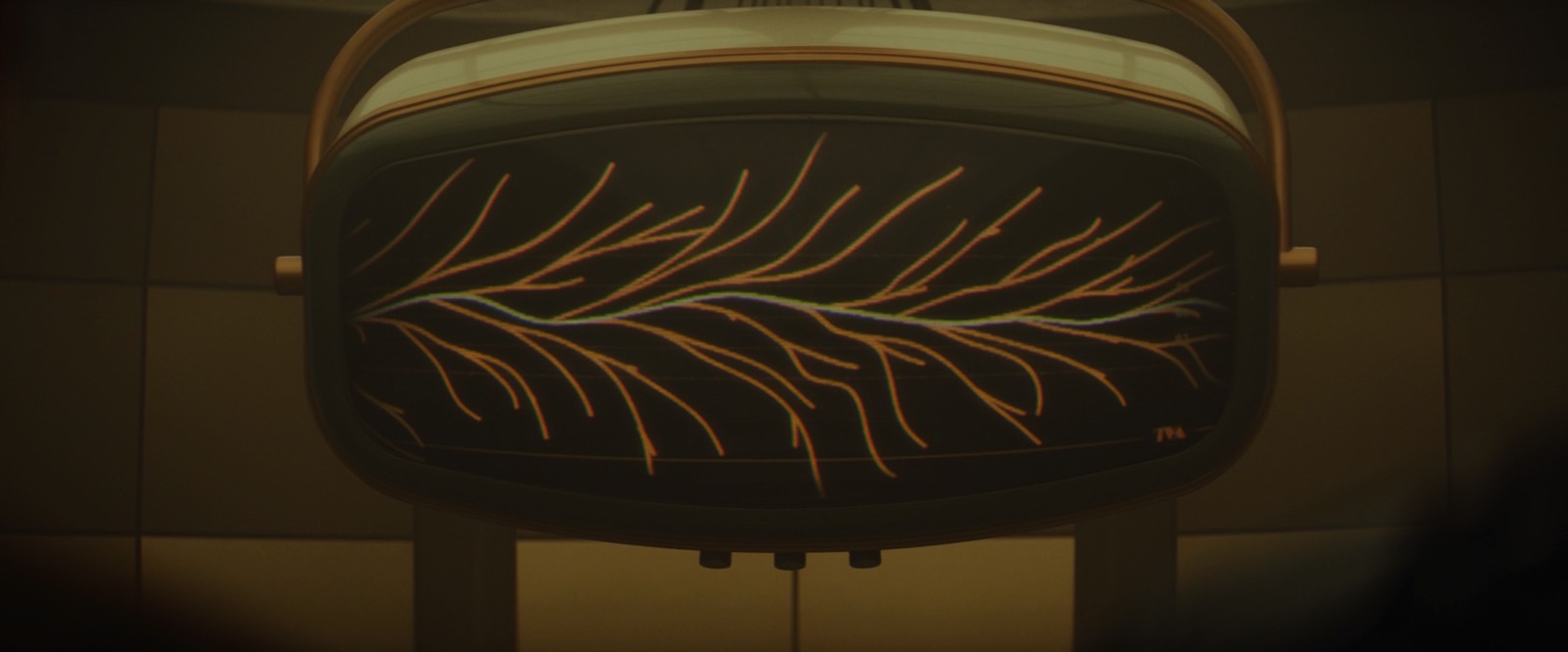 The Loki season 2 villain
We know from Ant-Man and the Wasp: Quantumania that the Victor Timely variant of Kang will show up in Loki season 2. And Marvel has started teasing this villain variant. But Kang might not be the actual villain of season 2.
Still, Kang will be a big presence in the show, at least when it comes to Loki and his worries about what he and Sylvie did to the Sacred Timeline.
Moreover, we'll have more than one Kang variant in season 2. If Alex Perez from The Cosmic Circus is correct, He Who Remains might return. Yes, he died in season 1, but he'll be back, apparently:
As for a few additional details, sources also told us that these scenes featuring He Who Remains are not repurposed from the first season finale, but rather new scenes taking place at the Citadel at the End of Time and the Void. Majors' appearance as He Who Remains will feel like a "full circle" moment for the story told in Loki, as well as for fans of the show, according to our sources.
Loki is a big multiverse story, so we can meet other He Who Remains versions. But I don't think this He Who Remains version is an older version of the one who just died. Because that one died. And it can't be a younger variant, as the one who died would have the memory of this meeting. Therefore, he'd know Loki and Sylvie would kill him.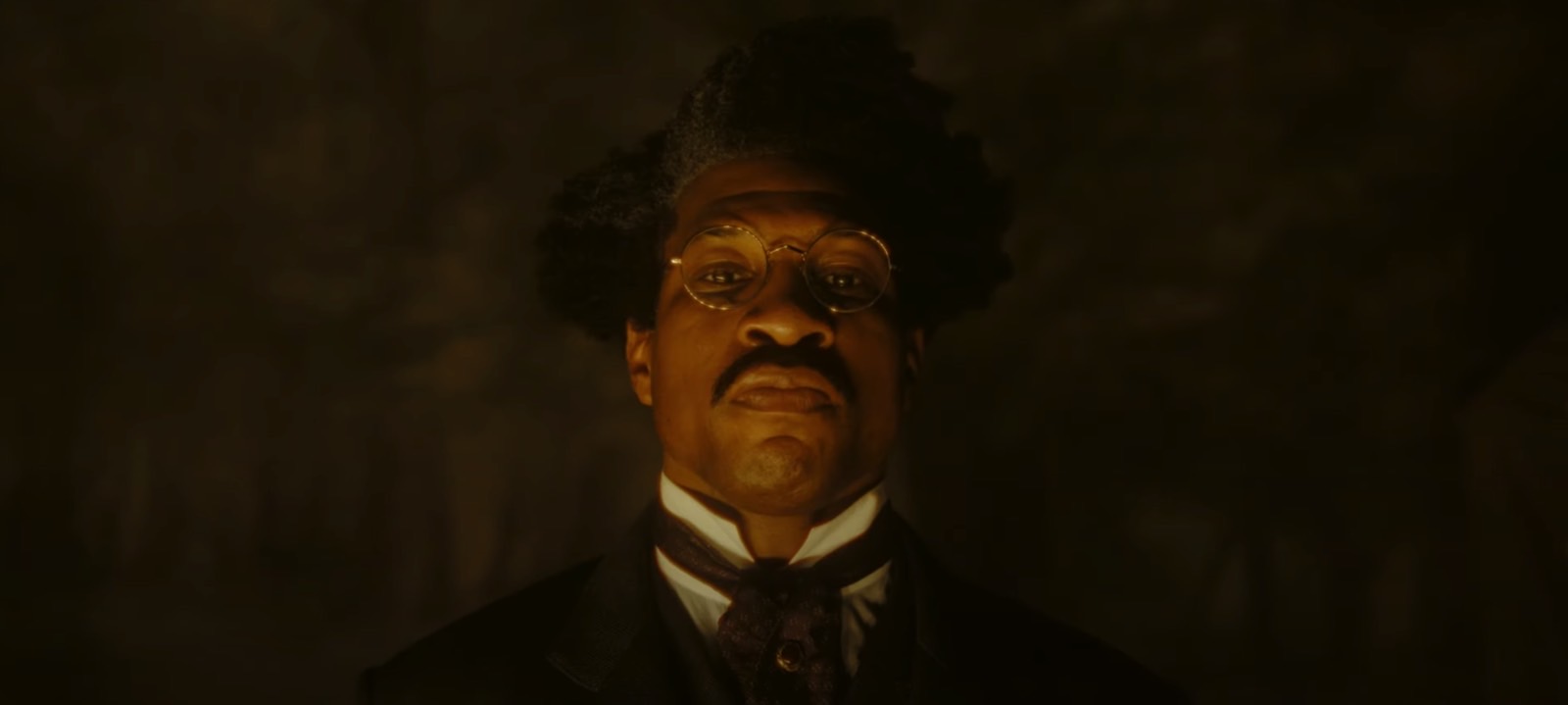 The Avengers: Secret Wars connection
I expect that Secret Wars will get us to a "full circle" moment for the MCU. After winning this multiversal war, a different Kang variant will become He Who Remains. In turn, he'll become the guardian of a new Sacred Timeline. Maybe one that includes several realities. Maybe the Kang in Quantumania will become this version.
That's who I suspect we'll see in Loki season 2. But we won't know it's the Kang from the end of Secret Wars until we see the final episode of this massive Avengers story.
Again, if you know where to look from the Citadel or the TVA, you see the end of Secret Wars. It's in one of those realities that the TVA can't or won't erase.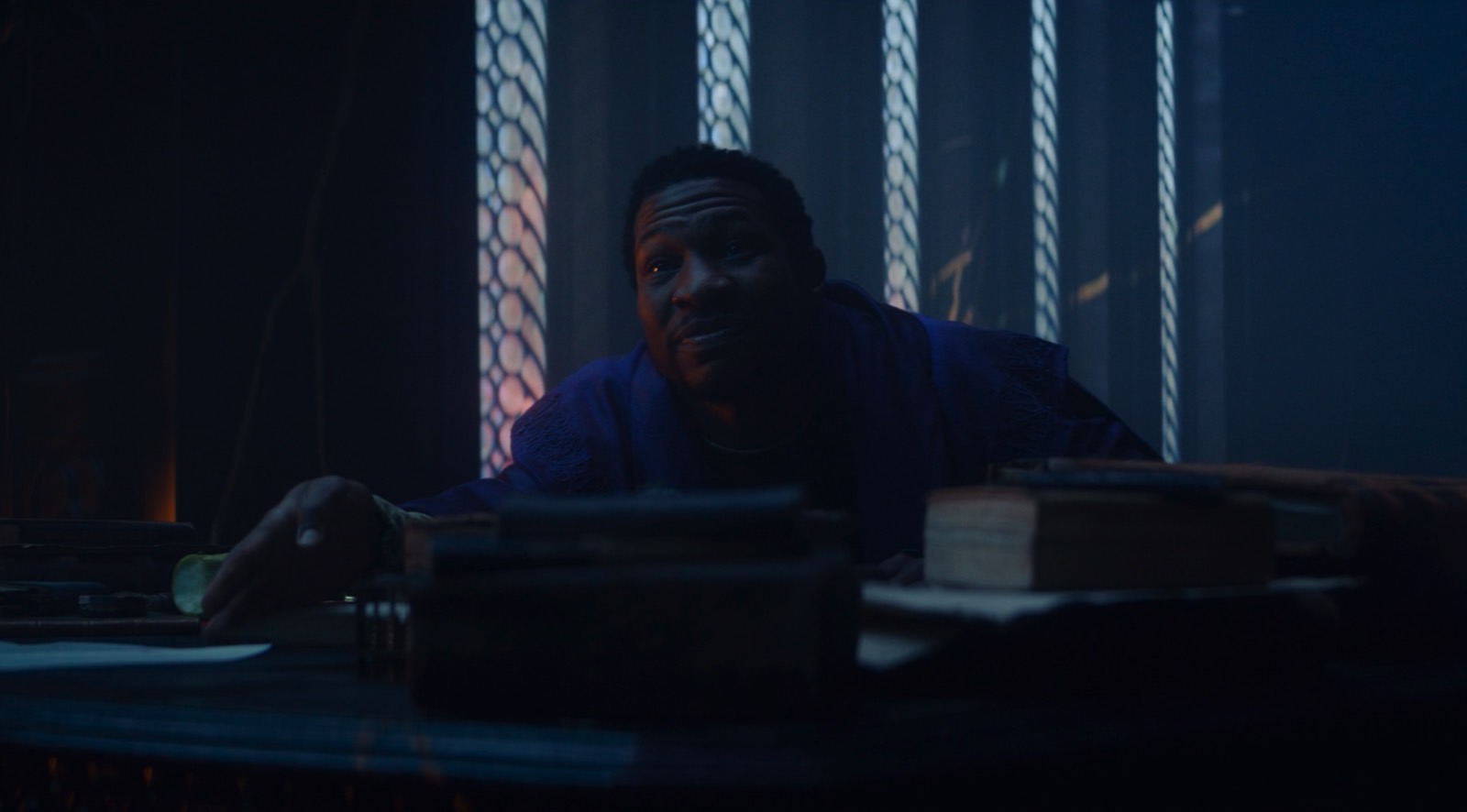 The events in the Loki season 1 finale will happen at the same time as the events in Secret Wars. We just don't see it yet. Similarly, events in pivotal Loki season 2 episodes will happen at the same time as everything else in the multiverse. Whether it's the Endgame events in the past or the Secret Wars battles of the future.
That is why we could get a He Who Remains version from that Secret Wars future in Loki season 2. And this Kang variant will come to take over the TVA.
This is all speculation at this point. And there's no indication in that leak that any of this is accurate. However, Loki season 2 has to tell a great story that will continue to make sense as we progress through the MCU. And, inevitably, it'll have to hold clues to future events that might not be clear right away.
Also, the only way Loki season 2 can have a happy end is if the finale coincides with the Multiverse Saga conclusion, which is the Secret Invasion finale. There's no season 3 planned after that. Not that we know of, at least.