On the 14th of July, 2021, the Loki finale was released on Disney+. The mind-blowing sixth episode delivered all the missing answers. We finally knew the mastermind behind the Time Variance Authority (TVA), saw how it tied up to the MCU, and also somewhat saw how the Loki finale would influence the upcoming Marvel movies.
And, of course, we got Loki's final post-credits scene, which was brilliant. It's the kind of no-spoilers credit scene you can read about even before watching the show.
I speculated that Loki would be the most exciting Marvel TV show of Phase 4, and the first season delivered on that. It's not just the fact that Tom Hiddleston returned to playing the MCU characters fans love. And it's not just that we got to see Loki experience a different redemption arc than what we saw in the Avengers movies.
Loki set the ground rules for MCU Phase 4. We know exactly how time flows, what alternate realities mean, and how time and inter-dimensional travel operate.
With all that in mind, the Loki finale post-credits scene is perfect.
Loki episodes
Loki episode 1: no post-credit scene
The first episode had no post-credit scene for Loki fans. But the episode did end with an intriguing cliffhanger.
Loki discovered that the dangerous variant was being pursued by Mobius, who had been killing TVA hunters and minutemen is another version of himself (Loki variant).
Loki episode 2: no post-credit scene
The second episode of Loki ended with a confrontation with Lady Loki (Sylvie), who tried to reset the entire timeline. However, multiple leaks formed linking events that led to the creation of the Marvel Cinematic Universe Multiverse.
Loki episode 3: no post-credit scene
In the last scene of the third episode of Loki, Loki and Sylvie fought through a crowd of scared citizens and wild guards to escape on a rescue Ark before Lamentis-1 was destroyed.
Loki episode 4: first post-credit scene
Yes, Loki finally had a post-credit scene from Marvel studios in the fourth episode, and it was intriguing.
Loki was removed from the timeline by Ravonna, but he did not die. Old Loki or Classic Loki, wearing a costume inspired by classic Marvel comics, spoke to him. Also present were Boastful Loki, Kid Loki, and Alligator Loki.
In fear, he asked, "am I in Hell?" but Classic Loki responded by saying, "not yet, but you will be unless you come with us."
Loki episode 5: no post-credit scene
The Loki variant, Classic Loki, sacrificed himself to save Loki and Sylvie as they worked together to enchant the beast. The plan worked, and an extra-dimensional house appeared, and they both awaited the creator of the TVA.
Alligator Loki and the other two Loki variants did not die.
Loki episode 6: post-credit scene?
Tom Hiddleston's Loki finally came to an end, or did he? The last episode of Loki season 1 did not exactly have a post-credit scene, but the mid-credits scene shows an announcement that reads, "Loki will return in Season 2".
Loki's first post-credit scene
The fourth episode of Loki season 1 gave Loki fans an actual post-credit scene. Loki episode 4 ended with four variants of Loki:
Classic Loki
He was the only variant talking in the final season of the fourth Loki episode. He has been teased to be the future conqueror, a more aggressive version of Loki himself.
Boastful Loki
He possessed a hammer similar to that of his brother Thor, probably Mjolnir or its cousin.
Kid Loki
He was the one holding an alligator in the post-credit scene. His character is somewhat similar to the member of the Young Avengers in Marvel Comics.
Alligator Loki
This was the strangest of all the variants. We'd see what to make of it in season two.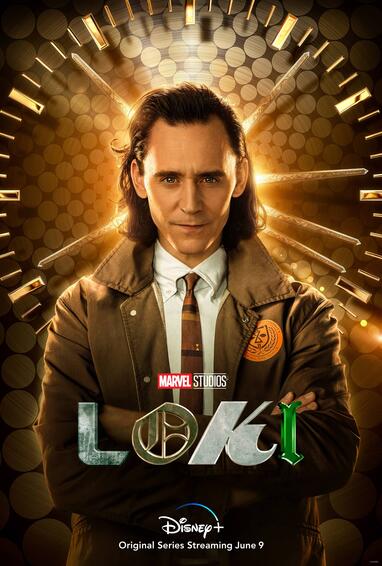 Loki finale post-credits scene
Loki could have done without a final credits scene. However, it's in the MCU mantra to add these tags at the end of movies and shows.
Credits scenes are more difficult to pull off between the episodes of an MCU TV show. That's why not all WandaVision, The Falcon and the Winter Soldier, and Loki episodes had post-credits scenes.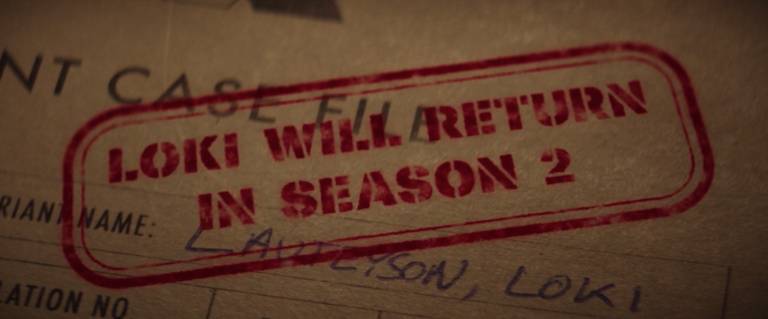 In Loki, we only had one credits scene after episode 4, which was needed to set up the next installments and ensure Marvel didn't pull another Infinity War ending on fans.
Episode 5 didn't need one, given that it brought us to the finale. There was no need for extra context.
The episode 6 post-credits scene confirms that Loki gets a season 2. That's it, that's the scene.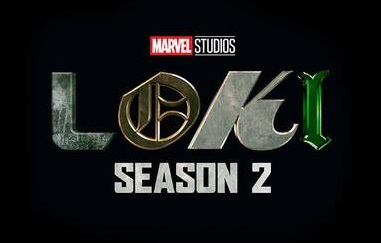 First MCU show to get a second season
Neither WandaVision nor The Falcon and the Winter Soldier needs second seasons. One would be difficult for the former, as it's the kind of story with a clear beginning and an end. As for Falcon, Sam Wilson is no longer Falcon.
But considering what happened in the entire first season and the finale, Loki is the kind of MCU show that needs a second batch. Like I said before, I won't spoil the ending. But everything will make sense once you've seen the finale.
And if you think the screenshot above from the final Loki post-credits scene ruins the ending, then think again.
The stamp above telling you that Loki will return isn't enough to tell you what Loki will return. If you're as excited for Loki season 2 as I am, you can rewatch the finale on Disney Plus.
FAQ
What does the post-credit scene in Loki mean?
Loki's season 1 finale has a brief credits scene that confirms season 2. It's a mid-credit scene that sends a clear message. There will be a second season of Loki.
Are there Easter eggs in Loki credits?
Kate Herron, Loki's director, has confirmed that the Easter egg in the post-credits scene of episode 4 references the original Avengers movie.
Is there anything after the credits of Loki?
Loki's season 1 finale does not have a post-credit scene. Instead, there's a short mid-credits frame showing Loki's TVA file getting stamped with the message – 'Loki will return in Season 2.'
Will there be Loki season 2?
Yes, the season 1 finale of Loki revealed that there will be a second season. Loki season 2 will come to Disney+ in Summer 2023.
Is there a mid-credit scene in Loki episode 5?
Loki episode 5 did not feature a mid-credit scene.
How many Loki variants are there?
Episode 5 of Loki reveals four additional variants of the God of Mischief – Classic Loki (Richard E. Grant), Boastful Loki (Deobia Oparei), Alligator Loki, and Kid Loki (Jack Veal). Including the main Loki and Sylvia, that makes six different Loki variants.