Have you enjoyed seeing the lyrics to your favorite songs on Spotify? You might have to start paying for that privilege soon.
Up until now, both free and paid users of Spotify have enjoyed access to its lyrics feature, which follows along with a song so you can finally understand what your favorite singer or rapper is actually saying. It's a great feature that the company brought to its music streaming app shortly after Apple rolled out Live Lyrics for Apple Music.
However, it appears that Spotify might be rethinking who gets access to lyrics. As spotted by The Verge, some users on the free plan are starting to notice that lyrics have been put behind a paywall. Instead of seeing the lyrics to a song, they are now being shown an ad saying that they can get access to lyrics if they pay for one of Spotify's Premium plans.
CJ Stanley, Spotify's co-head of global communications, confirmed in a statement to the outlet that the company is testing putting lyrics behind a paywall with Spotify Premium.
"At Spotify, we routinely conduct a number of tests, some of those tests end up paving the way for our broader user experience and others serve only as an important learning. We don't have any further news to share at this time." Stanley later followed up to add that "In keeping with our standard practices, we're currently testing this with a limited number of users in a pair of markets."
So, it appears that the test could simply be that — a test. There's no confirmation from the company that it will go through with making the lyrics feature exclusive to its Premium plan. In the meantime, however, some free users are going to be living in that world anyway.
I really hope Spotify doesn't go through with this. It's one thing if they launched the feature as something that was only available to Premium users. However, to launch it for everyone, get people to start expecting it, and then lock it behind a paywall — that's a crappy thing to do to its customers. I can't think of a time when competing services like Apple Music or YouTube Music have done the same, so it feels like this one is a case where Spotify tried something out as a "test" in public, caught the backlash early, and then canceled it before it got too wide.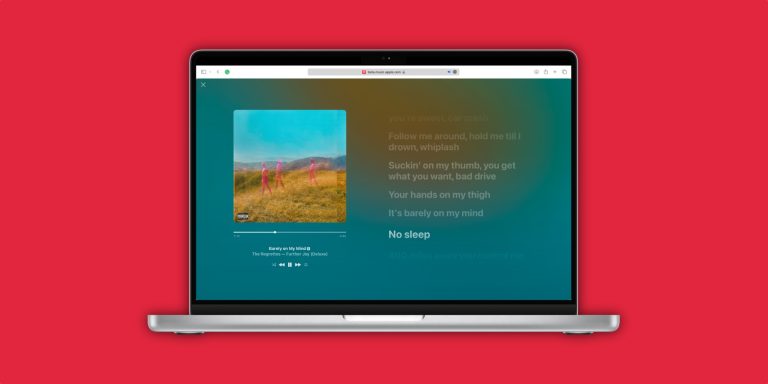 I'll personally stick with Apple Music. In addition to having Live Lyrics longer than Spotify, the music streaming app also offers the Karaoke feature, which lets you sing along with your favorite songs while cutting the vocals out — it works surprisingly well. It also has Lossless Audio and Spatial Audio, features Spotify has been promising but failing to deliver for years.
Hopefully, Spotify doesn't give users one more reason to switch away from it. At least it recently rolled out its AI DJ to more people recently.