When Ridley Scott's new movie Napoleon hits theaters in mid-November, be prepared for 158 minutes of historical drama. That's 2 hours and 38 minutes of Joaquin Phoenix's Napoleon and Vanessa Kirby's Joséphine. It's the kind of runtime you'd associate with a big blockbuster movie like Avengers: Endgame. You had better make sure you plan your bathroom breaks accordingly.
But what I really want to watch is the 270-minute Napoleon cut that Ridley Scott is already teasing. I wouldn't sit through 4 hours and 30 minutes in a theater, but I'd love it if Apple brought this version to Apple TV Plus. After all, Napoleon is an Apple production.
Director's cuts are the norm for the industry, so one should expect such a version for this ambitious project. Napoleon follows the story of France's most powerful and ruthless leader, who reshaped Europe and possibly the world through his relationship with his wife, Joséphine.
Ridley Scott teased in an interview with Empire Magazine (via Variety) his "fantastic cut" of the movie. This version features even more of Joséphine's life before she met Napoleon.
The movie will make it to Apple TV Plus, and Scott said he'd love Apple to eventually stream his 270-minute version.
As someone who has been looking forward to this movie, I'd definitely appreciate the longer cut. I'm curious to see how Scott approaches this topic and how he can condense Napoleon's formidable life in a movie that's "just" 2 hours and 38 minutes long. And I'm absolutely looking forward to Phoenix's take on this complex character.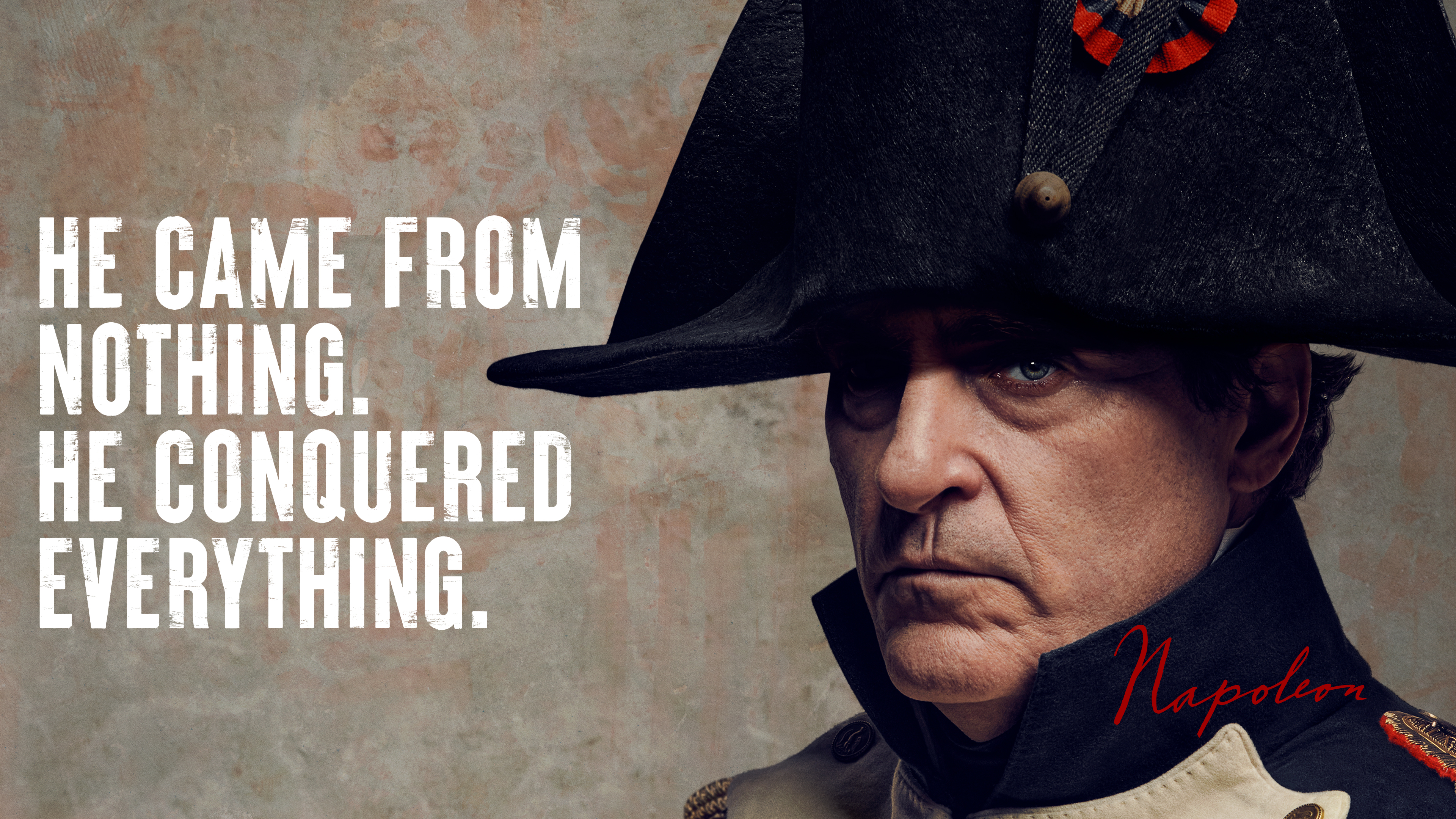 "Joaquin studies the psyche, and the psyche of Napoleon is so strange," Vanessa Kirby told Empire. "The film feels like that. It's kind of peculiar, and there's an intensity in that. Napoleon wasn't stoic and wonderful like Russell Crowe was in Gladiator."
She continued, "He was a dictator, a war criminal, really. It couldn't be rousing, because that man killed hundreds and hundreds of thousands of men, in my opinion needlessly. And for what? To get an empire, for what? In the end, it all disintegrated anyway. That psyche run wild is dangerous as hell, and very strange. And this is a portrait of that."
More than 200 years after Napoleon's death, the views on France's tyrannical, genius military leader are still split. Kirby's take above is proof of that. Some praise his genius and legacy. Others point out what the many years of wars did to Europe, and the murders and unnecessary deaths that plagued the continent some 100 years before World War I.
I hope Scott's Napoleon captures all that. And following Napoleon's life might need all 270 minutes of the director's cut.
Should Apple TV Plus release this "fantastic cut," Napoleon would join other lengthy motion pictures available on streaming. Like Zack Snyder's Justice League (4 hours and 2 minutes) on Max. Or The Irishman (3 hours and 29 minutes) on Netflix. Of those, only the latter had a run in theaters.
Speaking of theaters, you can watch the "short" version of Napoleon in a theater near you beginning November 22nd.