From new Star Wars TV shows on Disney+ to prestige dramas and highly anticipated new feature films coming to Apple TV+, there's so much quality streaming content that's coming to our favorite platforms between now and the end of the year — and especially to Netflix, which has a particularly jam-packed fourth quarter that I can't wait for.
In this post, I'm going to share my (by no means comprehensive) list of picks for some of the most exciting TV shows and movies coming to streamers like Disney+, Peacock, Apple TV+, and Netflix between now and December 31. From Ahsoka to Apple's Killers of the Flower Moon and so much more, these are the titles I'm anticipating the most, and that will most certainly drive a ton of streaming viewership and buzz.
For me, one of the key factors is escapism; that's what I'm looking for the most, which might explain why you see perhaps a glaring omission or two here. At any rate, I'll be adding more titles as time goes on — and, for now, here's a look at my subjective rundown on some of the best TV shows and movies that'll be available to stream soon.
Coming soon to Disney+ and Peacock
I was starting to get completely bored with the direction of Star Wars' various TV shows, from the very lackluster third season of The Mandalorian to the yawners in the form of Obi-Wan Kenobi and The Book of Boba Fett … until Andor came along and blew us all away.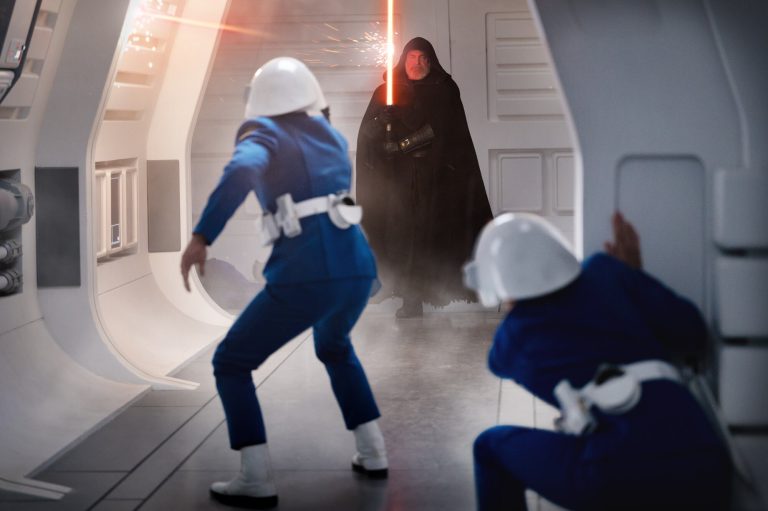 That got me excited again for the potential of what a well-acted and superbly written Star Wars show could become. And while we've still got a bit of a wait before Season 2 of Andor debuts on Disney+, I have high hopes now that one of the most beloved Star Wars characters ever created is finally getting her own show on Disney+. The character of Ahsoka Tano first debuted in the animated film Star Wars: The Clone Wars back in 2008, and the teenage Jedi Padawan of Anakin Skywalker went on to become a fan favorite in the animated TV series of the same name.
Ahsoka returned in the sequel series, Rebels, she was featured alongside Count Dooku in Tales of the Jedi, and then made the transition to live-action in The Mandalorian and The Book of Boba Fett, as portrayed by Rosario Dawson. Now, we're just days away from Dawson's Ahsoka getting her own show — and from what we've seen so far in the early footage that's been released, this one is going to be a blast.
Check out my colleague Jacob Siegal's review of the first two episodes, which he's described as frustratingly slow in parts but also plenty promising overall.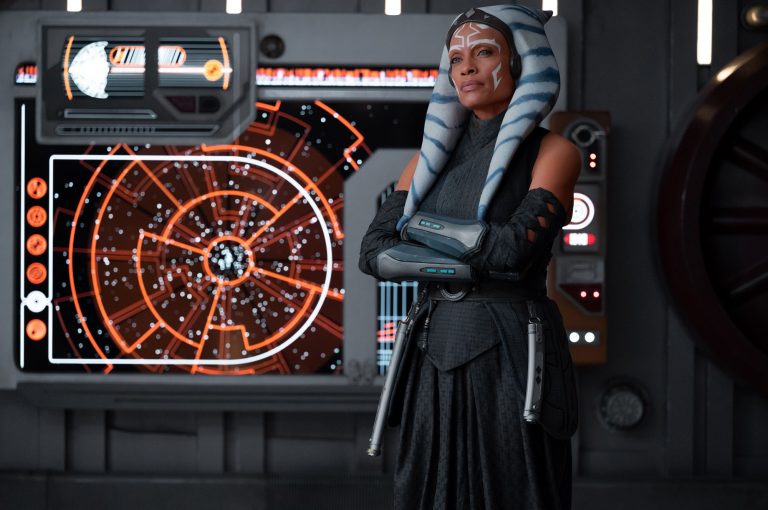 One of the things that made the John Wick movies so much more interesting than your standard shoot-em-up is the vast world built around Keanu Reeves' hitman who goes on a revenge killing spree after some baddies kill his dog.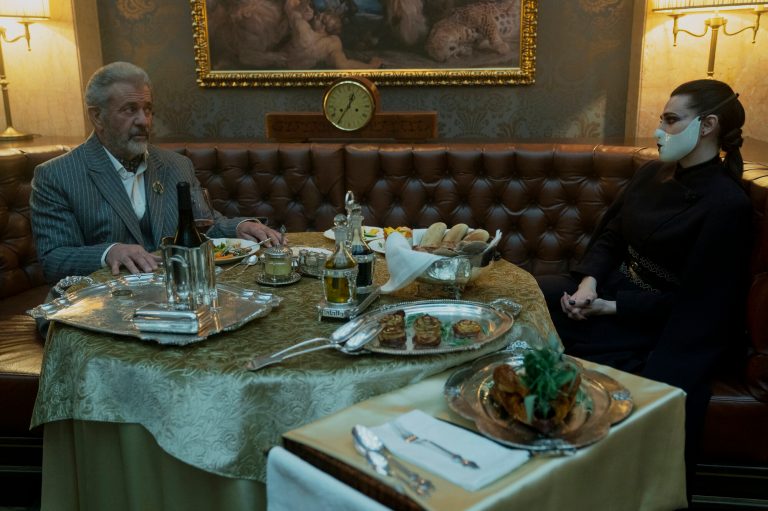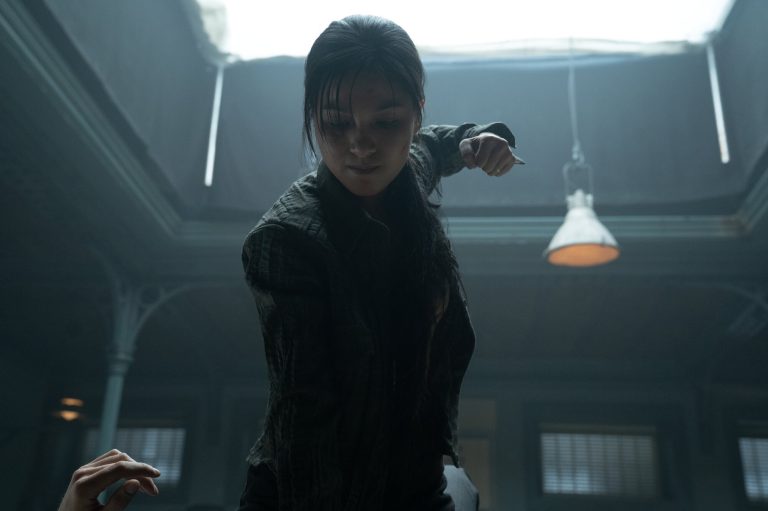 Obviously, the pulse-pounding fight scenes are the centerpiece of this franchise. But there is also, in fact, a pretty interesting history and world that exists around the killers, with rules and a hierarchy that are most clearly evident inside the walls of The Continental. The hotel is a sort of neutral ground for killers and various underworld ne'er-do-wells who, according to the many ironclad rules of the establishment, are not allowed to shed blood inside the dark and imposing walls.
Peacock's prequel series will dive into the story of Winston Scott, the refined and elegant proprietor of the New York City location of The Continental. "The three-part event will explore the origin behind the iconic hotel-for-assassins centerpiece of the John Wick universe through the eyes and actions of a young Winston Scott as he's dragged into the hellscape of 1970's New York City to face a past he thought he'd left behind," reads Peacock's series description of The Continental.
"Winston charts a deadly course through the hotel's mysterious underworld in a harrowing attempt to seize the hotel where he will eventually take his future throne."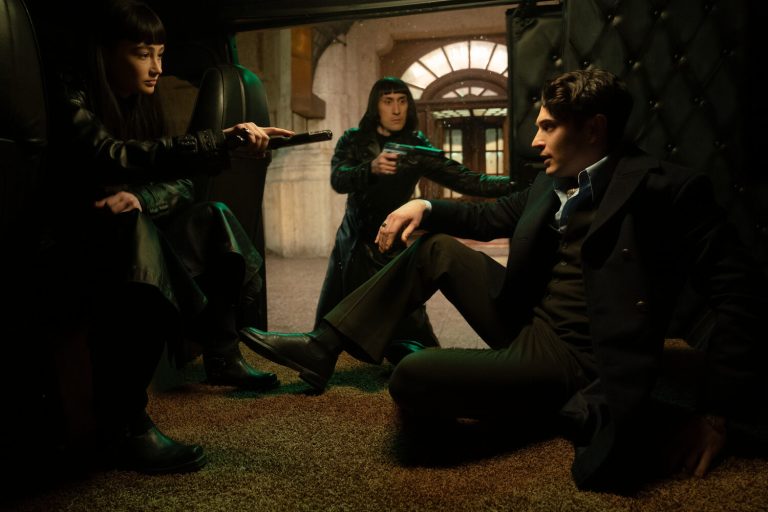 Coming soon to Apple TV+
Director Martin Scorsese's highly anticipated three-and-a-half-hour period drama, based on David Grann's #1 New York Times bestseller of the same name, takes us back to the oil boom in turn-of-the-century Oklahoma.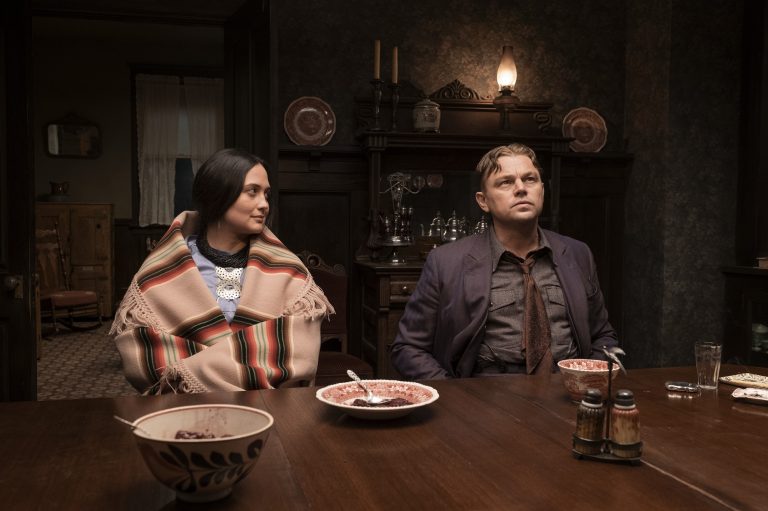 The oil boom turned the members of the Osage Nation into some of the richest people in the world quite literally overnight. "The wealth of these Native Americans," Apple continues, "immediately attracted white interlopers, who manipulated, extorted, and stole as much Osage money as they could before resorting to murder." Killers of the Flower Moon, which is based on a true story, is also told through the romance of Ernest Burkhart (DiCaprio) and Mollie Kyle (Lily Gladstone).
Obviously, the presence of Scorsese, DiCaprio, and Robert De Niro (who plays a baddie here) makes this film perhaps the biggest Apple TV+ release of 2023, bar none.
For fans of espionage thrillers, the name of John le Carre stands above almost all others. The late, great spy novelist (real name David Cornwell) was a former MI5/MI6 officer who went on to pen some of the greatest spy stories of all time — from A Spy Who Came in From the Cold to my personal favorite of his, A Most Wanted Man.
Among the many reasons to be excited about this Apple TV+ documentary from filmmaker Errol Morris is that it includes a final interview with the man himself (Cornwell died in 2020).
Napoleon (Nov. 22 in theaters)
As for this next Apple TV+ release — come on, it's the reunion of Joaquin Phoenix and Ridley Scott following their collaboration on Gladiator. I was going to be all over this one without even knowing what the new movie is about. That it's a biopic of one of the greatest military leaders in history, with Vanessa Kirby portraying Napoleon's wife and one true love Josephine? I've never added something so fast to my Apple TV+ queue.
From Apple's official description: "The film is an original and personal look at Napoleon's origins and his swift, ruthless climb to emperor, viewed through the prism of his addictive and often volatile relationship with his wife and one true love, Josephine, played by Vanessa Kirby. The film captures Napoleon's famous battles, relentless ambition, and astounding strategic mind as an extraordinary military leader and war visionary."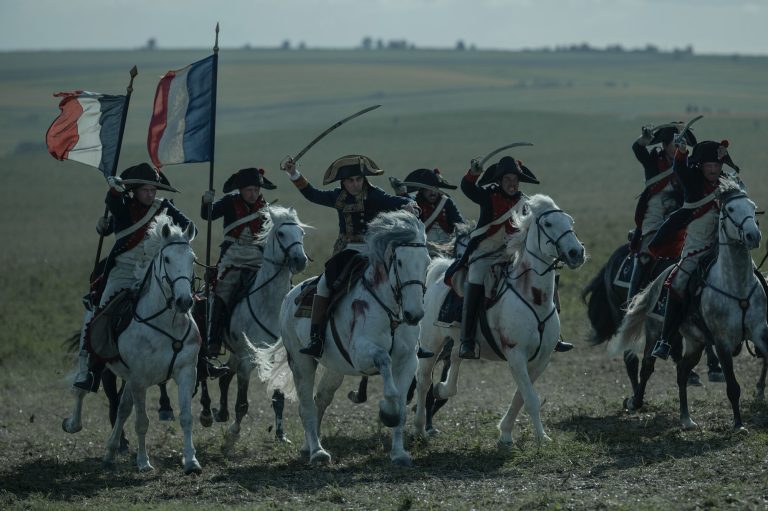 Coming soon to Netflix
Ragnarok Season 3 (Aug. 24)
I've got to confess: I've enjoyed the Netflix drama Ragnarok so much more than almost every single Marvel show that I've tried (with the rare exception of WandaVision).
Set in modern-day Norway, Ragnarok basically finds a new way to tell the story of Thor and Loki, reincarnating them in the form of two high-school-age brothers. Their ancient enemies, the "giants," are likewise reincarnated as a rich family whose factories are polluting the local area. Based on what I've seen in the previous two seasons, the third and final season of Ragnarok looks set to bring the quasi-superhero origin story at the heart of the show to a thrilling and what I'm sure will be a very satisfying close.
For those of us who are still crossing our fingers that David Fincher will come to his sense and give us one more season of Netflix's Mindhunter, his new movie about a hitman comes (sigh) as a sort of consolation prize. It stars Michael Fassbender and involves an assassin battling his employers and racing to stay alive as part of an international manhunt.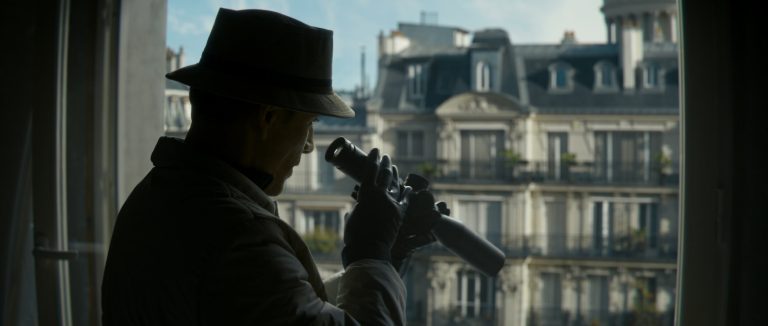 I own a grand total of one graphic novel. It's actually a set — the six-volume set of Scott Pilgrim graphic novels, starting with Scott Pilgrim's Precious Little Life (Volume 1) and going all the way to Scott Pilgrim's Finest Hour (Volume 6). I love everything about them, from the story to the cheeky humor, all the video game references and Easter Eggs, and the utterly delightful art style of creator Bryan Lee O'Malley (who was apparently inspired to create the character after listening to "Scott Pilgrim," a 1998 song by a Canadian band, but that's neither here nor there).
Director Edgar Wright's 2010 live-action adaptation of the series, Scott Pilgrim vs. the World, was a very well-done big screen version of the story, in which the 20-something bass player of a failing band falls in love with a delivery girl. But in hindsight, I suppose I always felt some of the magic got lost in translating things from a comic to a live-action big-screen version.
It was the loss of the artwork, which is why I'm so happy Netflix's upcoming Scott Pilgrim series will present the story as an anime — and in a form which looks 100% like the books (while also, story-wise, serving as an expansion of the books rather than a straight-up carbon copy). I am literally counting down the days until I see Kim Pine, once again behind the drum kit, exclaim that "WE ARE SEX-BOB-OMB!!" Fronted, of course, by lead singer Stephen Stills — and a bass player who will absolutely get the girl.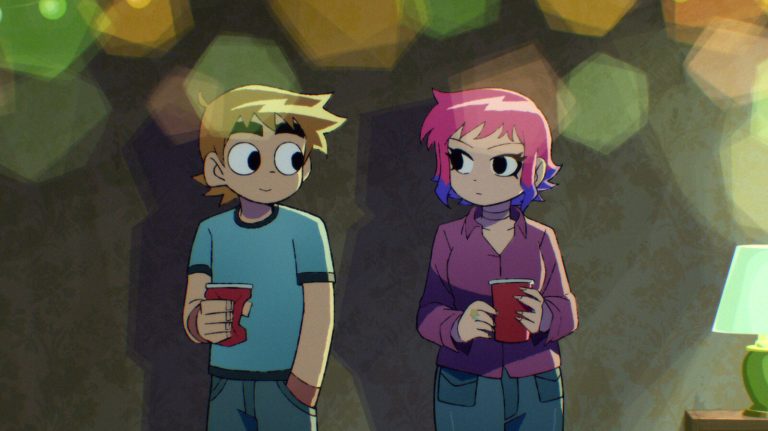 Here comes Netflix's next movie awards magnet.
Starring as well as written and directed by Bradley Cooper, Maestro stands as "a towering and fearless love story chronicling the lifelong relationship between Leonard Bernstein and Felicia Montealegre Cohn Bernstein. A love letter to life and art, Maestro at its core is an emotionally epic portrayal of family and love."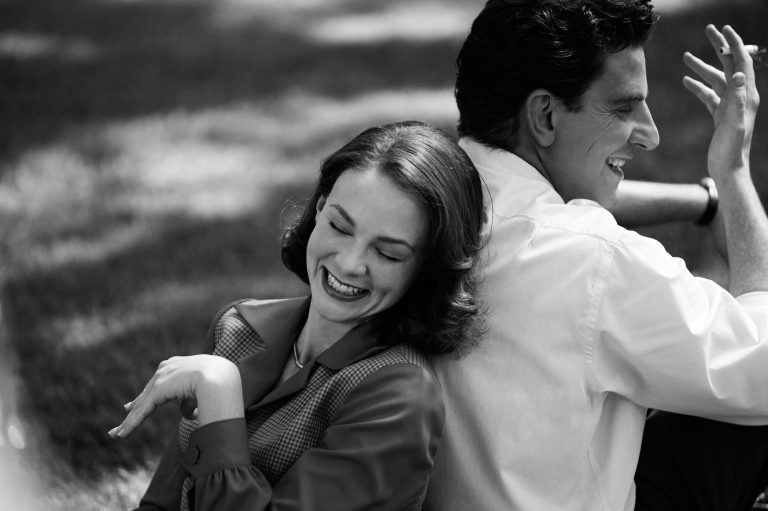 For those of us who enjoy director Zack Snyder's over-the-top thrill rides like Army of the Dead/Army of Thieves, his upcoming Rebel Moon is essentially a Star Wars-style space opera … with, of course, the gonzo Snyder touches. It's going to be a big, sprawling, fun mess of a movie that the critics will no doubt scoff at but which will provide viewers like me escapist thrills galore.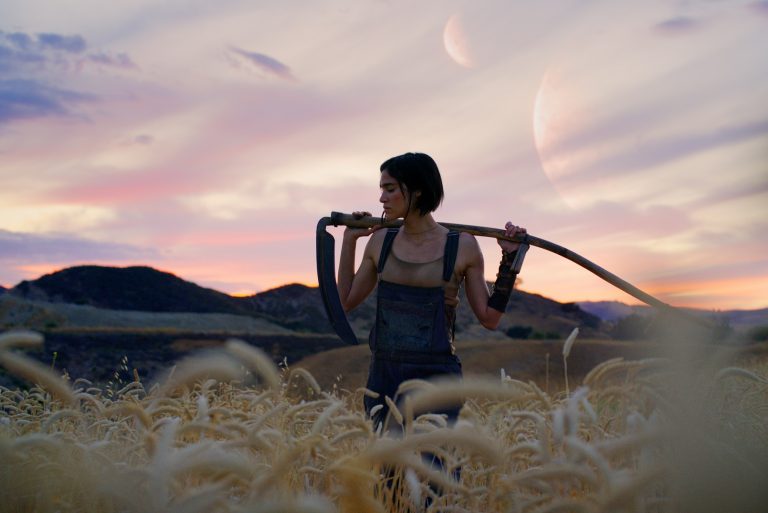 Here's a basic snapshot of the Rebel Moon plot. A lone-wolf soldier named Kora (Sofia Boutella) finds "community and connection" on a quiet farming moon, far away in time and space from her old life fighting on behalf of the brutal interstellar empire that wants to control the galaxy (I said Star Wars-like, didn't I?) Unfortunately, Kora's violent past is brought back to the fore when a sadistic admiral shows up on a terrifying battle cruiser and stirs up trouble.
From Netflix's official synopsis, "A small colony on the outskirts of the galaxy is targeted by the insidious empire. They won't be facing down the forces of darkness on their own, however; a team of intrepid warriors will soon come to their aid and help turn the tide against these interplanetary interlopers."
This being a Snyder release, by the way, not only is the story here so sprawling that it spans two movies (the first, coming on Dec. 22, followed by part two on April 19, 2024). He's also shot extra material solely for a longer director's cut of the first movie.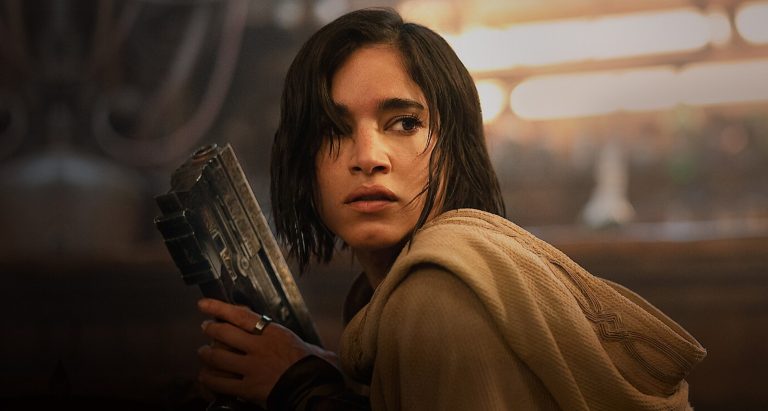 Berlin (December 29)
Finally, Netflix's five-season Money Heist (aka, La Casa de Papel) remains one of its biggest shows of all time, so it should come as no surprise that a prequel series — focused on the saucy character Berlin — is coming towards the end of the year.
This new series from Money Heist creator Alex Pina takes us into the early years of Berlin, long before he learns about his terminal diagnosis and plays a leading role in breaking into the Royal Mint of Spain. At the heart of this new show is an attempt by Berlin to pull off one of his most extraordinary heists, making $44 million of jewels disappear. Like the man says, there are only two things that can turn a bad day into a great one: Love, and a million-dollar score.