Guardians of the Galaxy Vol. 3 is doing very well at the box office, having banked more than $475 million internationally since its early May debut. Moreover, the film has the lowest second-weekend drop of the franchise, a great accomplishment for Marvel, and hopefully, a return to form. But as enjoyable as the movie might be, it does leave us with a few questions about the future. A future that will hopefully address a hilarious MCU plot hole that Marvel hasn't fixed.
It's not something that impacts the Guardians Vol. 3 plot, but it's still a detail that Marvel should explain. Before I tell you what it is, I'll warn you that big spoilers might follow.
The Marvel timeline
I did mention the grander scheme of things, so we have to look at the MCU timeline to put everything in perspective. I'll mark the following moments in MCU history before we look at the MCU plot hole that Guardians of the Galaxy Vol. 3 hasn't addressed:
2018 – Avengers: Infinity War
late 2023 – Avengers: Endgame
first half of 2024 – The Falcon and the Winter Soldier
Christmas 2025 – The Guardians of the Galaxy Holiday Special
sometime in 2026 – Guardians of the Galaxy Vol. 3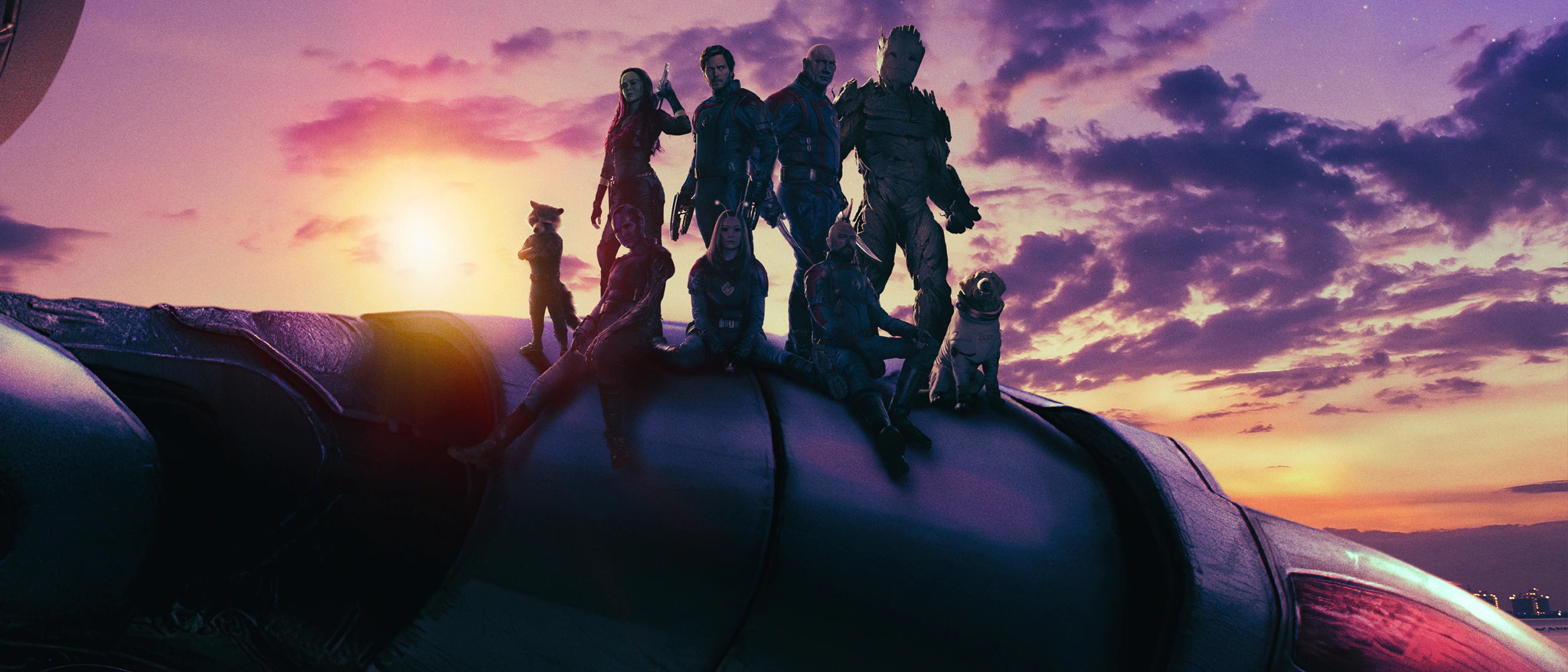 Rocket's hilarious meeting with Bucky
The great thing about big crossover events like Avengers movies is that it facilitates all sorts of fun interactions between superheroes who have never met before. Like Rocket (Bradley Cooper) and Bucky Barnes (Sebastian Stan) fighting side by side in Infinity War.
Rocket being Rocket, asks Bucky how much his gun costs, but the Winter Soldier says the weapon isn't for sale. Rocket then moves to the new vibranium arm Bucky had just received from T'Challa (Chadwick Boseman). Bucky doesn't even address the second question, leaving Rocket to say to himself that he will get that arm.
That all takes place as the Avengers continue to repel Thanos's armies invading Earth, and it's hilarious.
The two don't meet again until five years later, since Bucky is turned to dust at the end of Infinity War, arm included. The Guardians leave Earth to defend the galaxy right after Endgame. And Rocket never got Bucky's gun or his arm.
We then see Bucky in The Falcon and the Winter Soldier, which is set several months after Endgame. The action takes place in the first half of 2024, and Bucky still has his arm.
The hilarious MCU plot hole
Rocket changed over the years, especially during Infinity War and Endgame. The raccoon was essentially putting up walls, trying hard not to have feelings for any group of people for fear of losing them and getting hurt. Guardians of the Galaxy Vol. 3 does a great job explaining why Rocket behaved the way he did in the early days of his Guardians adventures.
But by the time we get to Endgame, he no longer does that. He's a changed raccoon who loves and appreciates his family. He's beyond stealing someone's prosthetics just for the laughs.
Fast-forward to Christmas 2025, and Nebula (Karen Gillan) has an unusual gift for Rocket, Bucky's arm. It all happens in The Guardians of the Galaxy Holiday Special that's only available to stream on Disney Plus.
We never get an explanation for how Nebula got the arm, whether it's the real thing or a replica. And that's a hilarious MCU plot hole that I expected Guardians of the Galaxy Vol. 3 to explain. The story of Bucky losing his arm, again, to Nebula of all people, is something I want to see. I can't help but wonder how he'd let that happen. But I know why Nebula does it, thanks to Guardians of the Galaxy Vol. 3.
What Guardians of the Galaxy Vol. 3 tells us
Maybe Rocket returned the gift. He's awkwardly surprised by Nebula's gift in Guardians Holiday Special. He definitely doesn't need the arm and doesn't want it. But it's a loving gesture from his longest Guardian partner.
Nebula has her own childhood demons to deal with, but she has grown a lot since the first Guardians of the Galaxy movie. She formed a special bond with Rocket, and that much is clear. After all, the two have been working together for five years during Infinity War and Endgame. The other Guardians were dead during this time.
That's how she might have learned about the arm. And Guardians of the Galaxy Vol. 3 gives us an emotional moment that partially explains the plot hole. She considers Rocket family, and she won't leave him to die.
Nebula also explains that Rocket gave her the new nano arm, an amazing weapon she uses against Adam Warlock (Will Poulter) early in the movie. She also got a few other upgrades.
Maybe Nebula felt like returning the favor by giving Rocket Bucky's arm. Even if it's just a temporary thing. A practical joke.
While Rocket having Bucky's arm isn't a big plot hole, it's certainly something I would love to see Marvel elaborate on. If Guardians of the Galaxy Vol. 3 didn't answer that question, I certainly expect some sort of explanation down the road.
That said, the action in Guardians of the Galaxy Vol. 3 happened over the course of two days. During that time, Rocket was mostly passed out or fighting for his life.
But we'll see Bucky again soon. He is one of the main Thunderbolts characters. And I'd expect him to show up in Captain America 4 before that. Needless to say, he will need his arm.