Deadpool 3 is one of the most anticipated entries of the Multiverse Saga, with the movie initially believed to open the MCU's Phase 6. However, there's also a case for Deadpool 3 ending the MCU Phase 5, which would certainly be a fitting end for the current chapter.
Marvel will clarify when Phase 5 ends and Phase 6 begins in the not-too-distant future, as the studio is reshuffling release dates for movies and TV shows. Mind you, some MCU spoilers might follow below.
Given the grand scope of the Multiverse Saga story, it shouldn't really matter where one phase begins and the other ends. The last movie in Phase 4 was Black Panther: Wakanda Forever, although Phase 4 technically concluded with The Guardians of the Galaxy Holiday Special on Disney Plus. Neither story felt like a conclusion of Phase 4.
Ant-Man and the Wasp: Quantumania opens MCU's Phase 5. But we only care about it because Marvel made a big deal about Kang's arrival in the first movie of this chapter. Quantumania should lead to other multiverse stories, culminating in Avengers 5 and Avengers 6.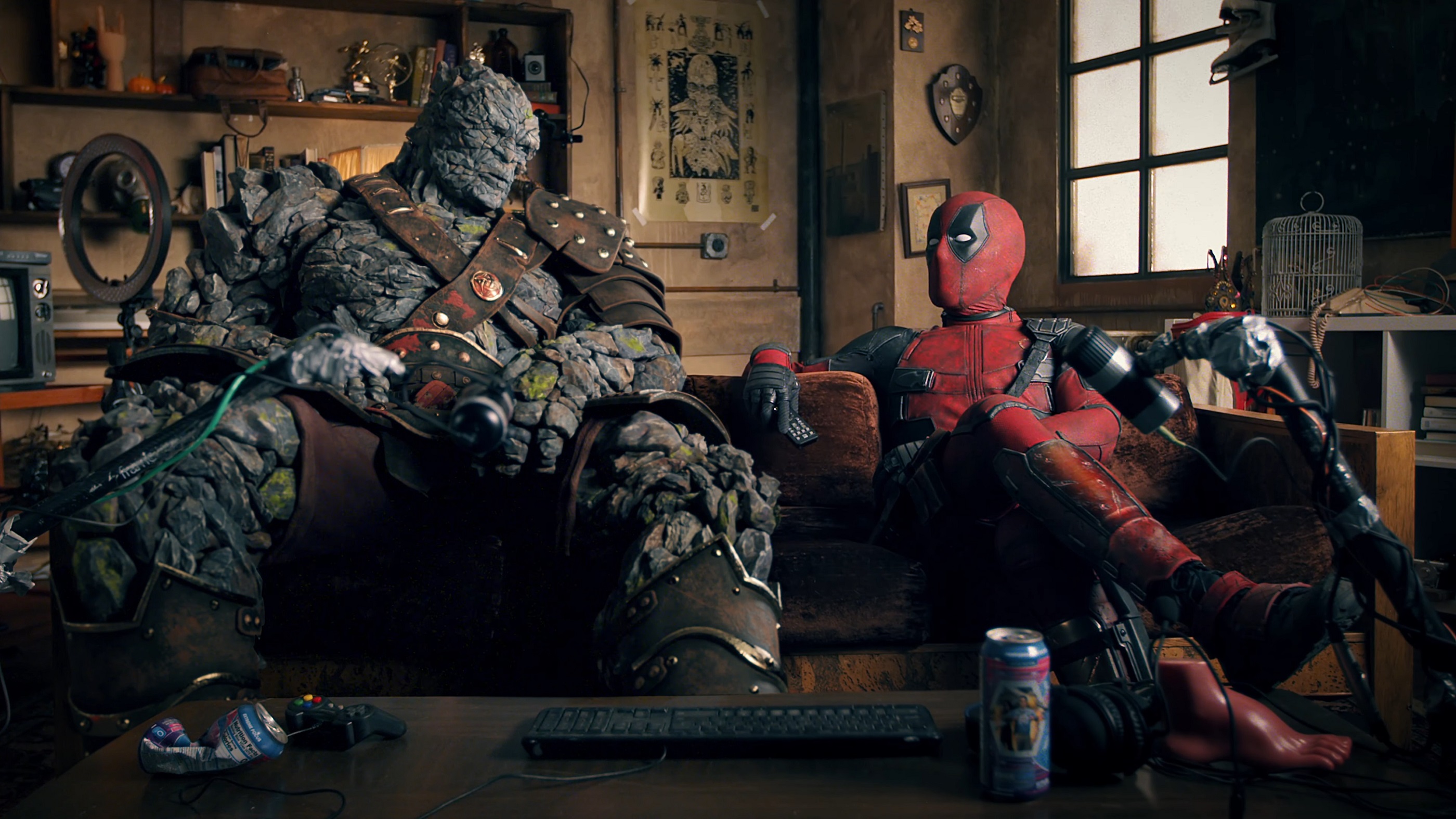 Some movies will be incredibly important for the larger story, and some won't, regardless of their place on the MCU release timeline. Captain America: Civil War is one such example. And Deadpool 3 will reportedly be just as influential for the course of the current saga. It won't matter if it opens or closes a phase.
According to a recent report, Deadpool 3 is the movie that sets in motion the multiverse events leading to Kang Dynasty and Secret Wars.
Deadpool 3's place in the Multiverse Saga
Let's also remember that Marvel and Disney are making changes to the MCU release schedule. A few days ago, they pushed The Marvels back from late July to mid-November. And Kevin Feige said that Marvel would reduce the pace of Disney Plus releases and the number of shows.
Deadpool 3 is set to premiere on November 8th, 2024, a date that Marvel first used for the original Fantastic Four premiere. And Fantastic Four was on the three MCU Phase 6 titles that Marvel unveiled at Comic-Con 2022.
Therefore, it's easy to assume that Deadpool 3 would be a Phase 6 film, maybe the opener of the chapter. Then again, Marvel might want Fantastic Four to open the final phase. And Kevin Feige recently said that the Fantastic Four would become pillars of the MCU.
As a result, the Comic-Con 2022 roadmap can always change, especially now that Disney's Bob Iger is back.
With that in mind, The Wrap's roundup makes sense. The blog says that the MCU Phase 5 will not end with Captain America: New World Order and Thunderbolts, as we thought it would. Instead, we'll also get Blade (September 6th, 2024) and Deadpool 3 (November 8th, 2024) in it.
Whatever the case, a Midgar Times report says that Deadpool 3 will start shooting in mid-May. Filming should wrap up in October. Production will take place mainly in London, UK, at Pinewood Studios. A second unit will shoot Deadpool 3 scenes in Vancouver, Canada.
We expect additional teasers from Ryan Reynolds & Co. along the way. By summer, we'll hopefully get more clarity about the MCU roadmap through Kang Dynasty and Secret Wars.