Kaleidoscope, Netflix's new anthology series following a crew of thieves as they plan and execute a heist, has a neat trick up its sleeve in that its episodes were designed to be watched in any order that a viewer wants. Depending on who you ask, though, this 8-episode series is either built around a cool innovation … or a complete waste of time.
The show has been #1 on Netflix in the US for a few days now, but critics and fans are sharply divided over its merits. Based on the Rotten Tomatoes scores up to this point, for example, Kaleidoscope seems to be mostly a hit with viewers so far — while critics are almost universally panning it.
#1 on Netflix in the US: Kaleidoscope
Just look how starkly opposite these scores are. Kaleidoscope — starring Paz Vega, Giancarlo Esposito, and Rufus Sewell — currently has a pretty terrible 35% on Rotten Tomatoes. The audience score, however, is a much better 63%.
"Don't get the negative reviews," one viewer opined. "If you're expecting some linear narrative and straightforward heist series look elsewhere. It's called Kaleidoscope for good reason. It can be watched in any order. You are asked to engage in mental gymnastics which play with your expectations at every turn."
Critics, meanwhile, have blasted the series from creator Eric Garcia as everything from "uninspired" to a "waste" and "unoriginal" (at least as far as the heist at the core of the series goes).
Nevertheless, Kaleidoscope has managed to beat out some pretty strong rival series to dominate the streaming giant in the US. For what it's worth, the show is currently beating Wednesday, at #2 in the US, as well as Emily in Paris at #3. We'll have to wait until next week, however, to see how the show is performing globally.
That's because Netflix's latest global Top 10 chart covers the week-long period that ended on New Year's Day, which was the day that Kaleidoscope debuted — meaning, it didn't have time to chart globally this week.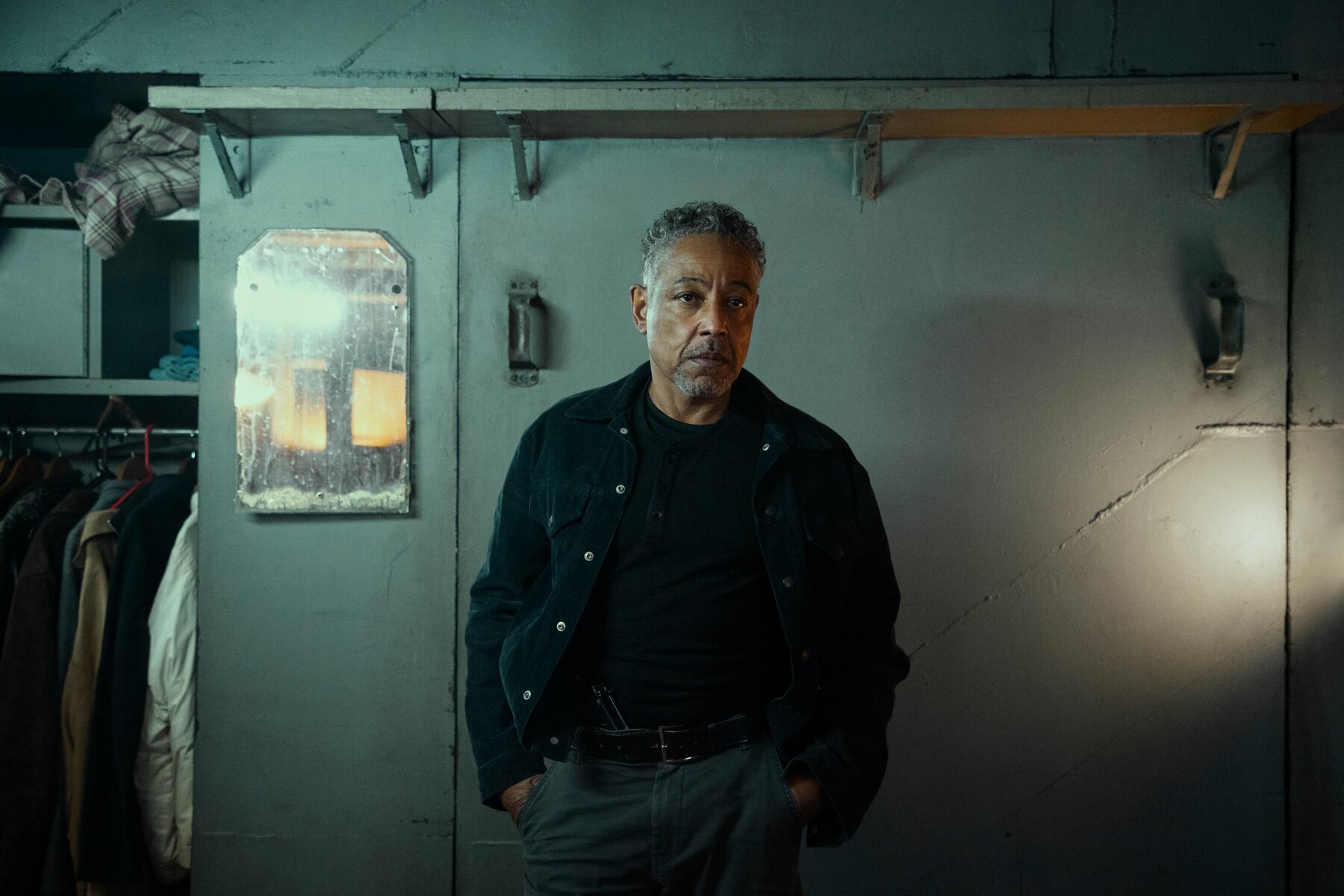 The plot, explained
As far as what the show is about, the story spans 25 years and follows a crew of thieves in their effort to crack an unbreakable vault and score the biggest payday in history. From Netflix's official synopsis:
Guarded by the world's most powerful corporate security team, and with law enforcement on the case, every episode reveals a piece of an elaborate puzzle of corruption, greed, vengeance, scheming, loyalties and betrayals. How did the crew of thieves plan it? Who gets away with it? Who can be trusted? Loosely inspired by the real-life story where seventy billion dollars in bonds went missing in downtown Manhattan during Hurricane Sandy, Kaleidoscope consists of eight episodes spanning from 24 years before the heist to 6 months after.