When Ridley Scott teased that his Napoleon director's cut is 270 minutes long, I said I hope Apple TV Plus gets that version of the film. The theatrical version of this highly anticipated historical drama has a runtime of 2 hours and 38 minutes. That's almost two hours shorter than the "fantastic cut" that Scott teased in late August.
As I said at the time, Napoleon's life is too complex to condense into any movie, let alone a movie that's just over two-and-a-half hours long. It feels like you need more time to explore the intricacies of the man who played a massive role in history more than 200 years ago. Thankfully, it looks like Apple is going forward with Scott's director's cut, though it might be shorter than the initial 4-hour and 30-minute estimate.
Scott confirmed to Total Film that he is indeed working on the Napoleon director's cut for Apple TV Plus.
When the director spoke to the magazine, his director's cut version shrank to 4 hours and 10 minutes. It's unclear whether he plans to remove more scenes from the director's cut. But what matters here is that the Apple TV Plus version will be much more generous than the theatrical release.
"I'm working on it. It was four [hours] 10 [minutes] this morning," Scott told the magazine. "And so what will happen is, we'll screen [the theatrical cut] first with Sony, and then it has its run, and then the perfect thing is that [the director's cut] goes to streaming, and we have four hours 10 minutes."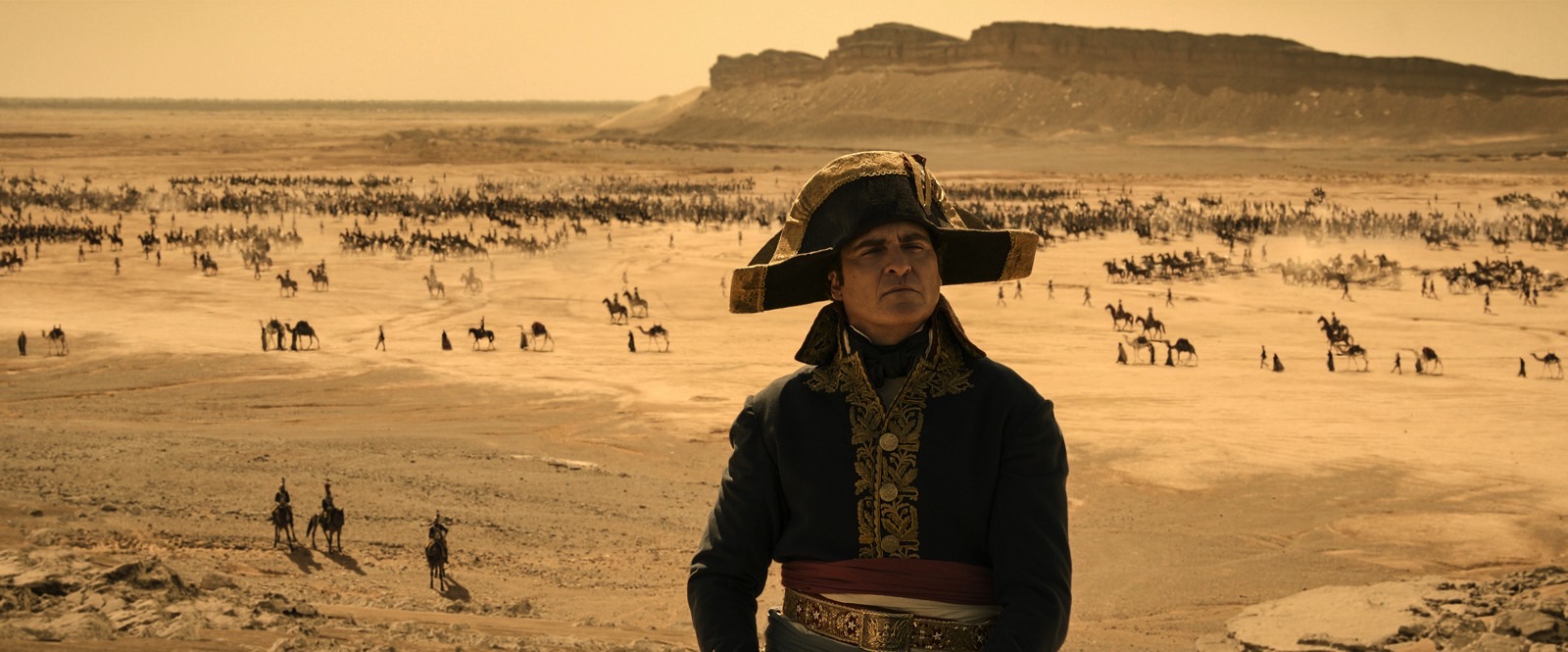 Interestingly, Scott also explained how he was able to shoot that much amount of content in just 62 days and how he's using the same technique to shoot Gladiator 2:
"Every scene is geometry," Scott revealed. "By having 11 to 14 cameras, we shot Napoleon in 62 days. I'm doing Gladiator 2 now in 54 days, because I'm not doing 50 takes with one camera, on one shot, and then turning around."
That's all the more impressive, considering the film covers six of Napoleon's famous battles, which should be a great highlight of the movie.
However, it's not all about Napoleon's conquests and defeats in battle. The movie tells the story of the rise and fall of Napoleon through the eyes of his partner, Joséphine. Vanessa Kirby plays the iconic woman opposite Joaquin Phoenix's Napoleon.
Napoleon hits theaters on November 22nd. The Apple TV Plus original will then be available for streaming, though Apple has yet to announce a release date on Apple TV Plus. As for Gladiator 2, it should hit theaters exactly one year later on November 22nd, 2024.